// What grounds us
Our values and belief
The team set in motion with an aim for ecommerce democratization. But without the bandwagons of compatibility and like-mindedness, the onward journey would have remained a far-fetched dream. Thus, with a team at our disposal, we put forth a culture that grew us as a community.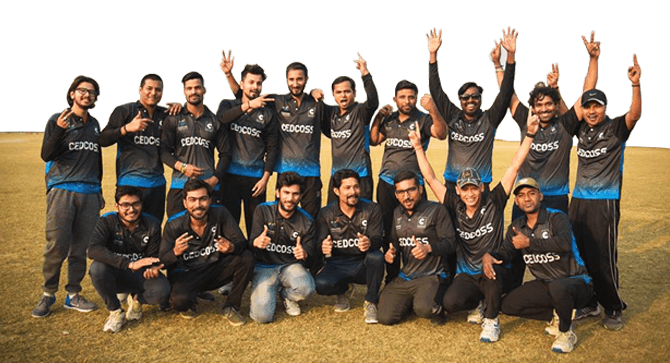 // Why we do what we do
Our core ethics lie in creating a harmony of
A healthy atmosphere to work comes with continued learning and value added progression, and we at CEDCOSS are firm believers of that thought.
We wanted our growth to be more than just numbers. While diversifying the team we ensure a community that nurtures.
By this we mean providing an environment that's rich in resources and quality-driven man power.
Creating a worthy
experience
Providing a space that gives you the opportunity and breathing pocket to express yourself is what we wish to establish. With individuals coming from different walks of life, the idea is to create a surrounding that makes you feel included.
The right balance strikes when everyone walks and grows together. Our aim lies to build a single voice out of many because we believe that "unity brings in the most diverse influx." And our growing community is its standing proof.
The essence and marrow of our squad
Fostering a culture of belonging
The most defining part of any culture lies in its people, and we at CEDCOSS present to you what makes our way of life here!