What is the importance of a HUMAN RESOURCE?
The most important aspect of any organization, be it private or public, is the human resource that backs up the organizational structure. They are the makers of the system we all get associated with in our lifetime of an organizational career. And hence it becomes important to understand the importance of a Human Resource. Meanwhile, an overview lies ahead for the aspiring HRs too. But first, here's a glance at all the blog will address today.
Who is HR?
A human resource, commonly referred to as HR, is the person associated with employee compliance over organizational policies. They handle administrative duties and roll out better operational plans,
both for the employee and the employer.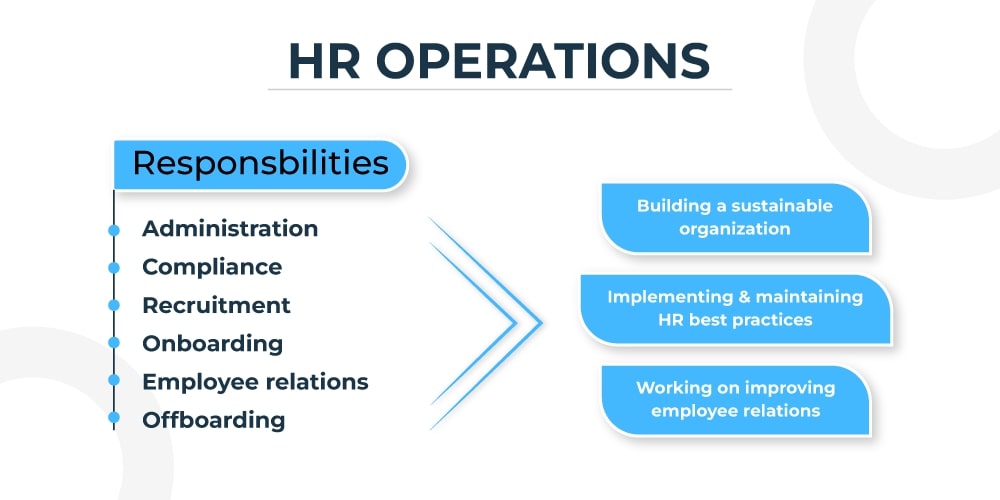 On a frequent basis, you will find an HR undertaking,
Recruitment Payroll and increments
Grievance address
Administrative discipline
But there's more refinement and depth to each aspect. A larger perspective is followed in the later sections. 
What is the difference between an HR manager and an HR executive?
This is a cardinal point we need to address here. Because an executive and a manager are two different designations. The difference in clarity is important to understand the role in the discussion here. An executive is seen working over;
They are responsible for ensuring good output from the entire HR department.
That includes management and direction for all HR-related tasks of the company.
Ensure every member associated with the company follows the set HR norms.
Alter benefits as and when needed.
Work with CEOs for strategy-making and implementation.
Check on the hiring, dismissal, and training and development process. 
Seeking a role in HR?

Whereas an HR manager is involved in;
Managing the administrative staff and less involvement in HR team supervision.
Keep a check on the tasks performed by employees.
Report to the HR executive.
Keep a tab on the employment laws and their relevance within the organization.
Handle employee-centric coordination and staff complaints.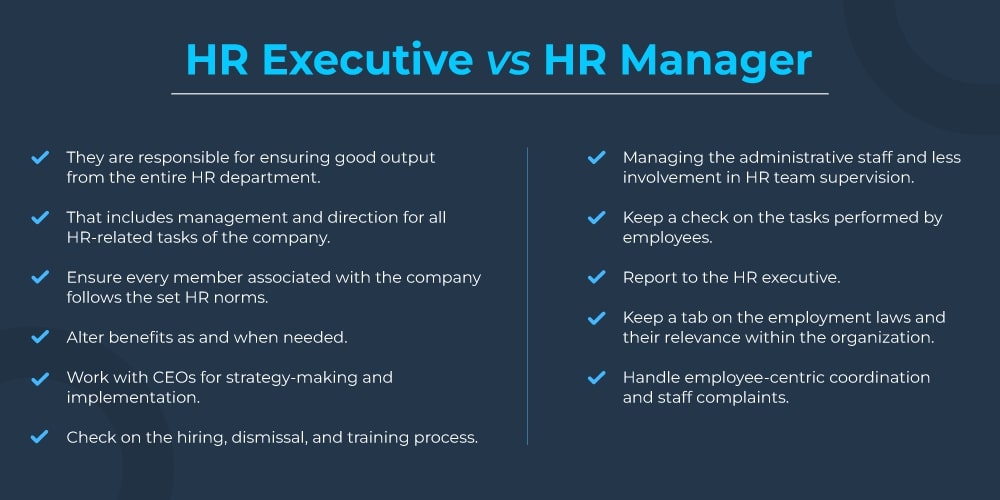 This is a brief overview of the two often intertwined roles. The good news is you can manage many of the monotonous routine tasks with the help of HR tools. Yet, there are many other bifurcations in the HR department, which we will take up later. With that difference in place, the movement now progresses to identifying their roles and responsibilities within the organization.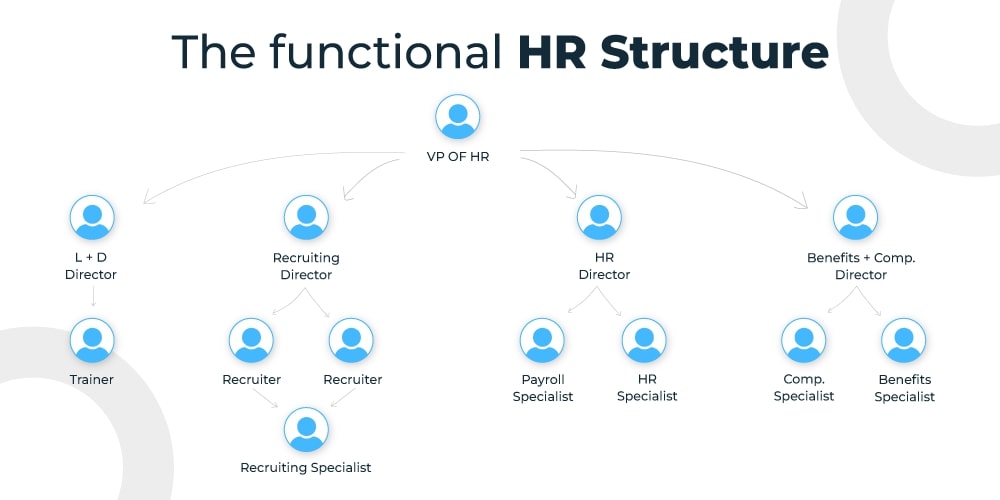 What are the HR roles and responsibilities?
We have seen an overview above already. In this section, we will elaborate on what each responsibility requires. And also an addition to the many activities they undertake day-to-day.
Formulation of planning and development
The importance of human resource is central in identifying, planning, and executing a vision. So the task of planning requires them to be omnipresent. Especially across all the processes necessary for a plan to be put up from the organization. And its all across the industry. Since their's is a central role in effective functioning.
Employee guidance for a career
HR professionals today have expanded their horizons of employee grading. Now they not only play an instrumental role in their performance review. But also share insights about the areas of improvement. Provide guidance for shaping the career trajectory. And hone in-house talent for taking up senior roles.
Build a recruitment strategy
The era is of competitive employee benefits. Being a recruiter is all the more challenging now. Because it is not about hiring the apt talent for the company. But also about shaping up the firm's reputation in front of prospects. The HRs are now expected to nurture the hired talent. Along with building a strategy to attract the best they can for the organization. Thus, making them solely responsible for the upliftment of the company. A recruitment strategy is, therefore, a precursor for materializing that thought.
Ensure a safe working space
Cyberbullying and workplace harassment are factors that tarnish the office environment. Additionally, ruining the company's reputation. Hence, a human resource's responsibility is to ensure a positive and healthy workspace comes into play.
They need to keep a regulatory check. While also rolling out strict policies against such deeds. Thus making their job extremely crucial. Moreover, the employee's first point of contact is always HR.

At the same time, more of these duties fall over their shoulders. This highlights the amount of responsibility and the level of importance of a human resource.
Moving on to the next segment that discusses the functions. We will also focus on how it gets different and what all comes within and beyond.
Earn the opportunity to work with us!

What are their critical functionalities, and when to take them?
Famously known as behind-the-scene executives. HRs carry out some key functionalities as a part of their job's central nature.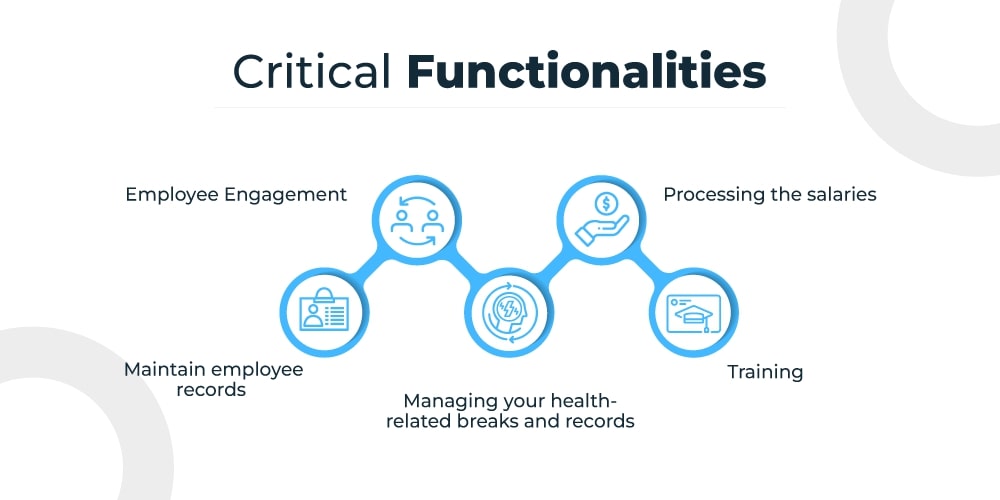 Say,
Employee Engagement
A human resource is the key to a happy and positive workforce. At the same time, nothing works better to keep the employees feel integrated into the community than to ensure employee engagement and employee satisfaction. This can happen through a lot of channels;
Constructive feedbacks
Token of appreciations
And often, a one-on-one interaction.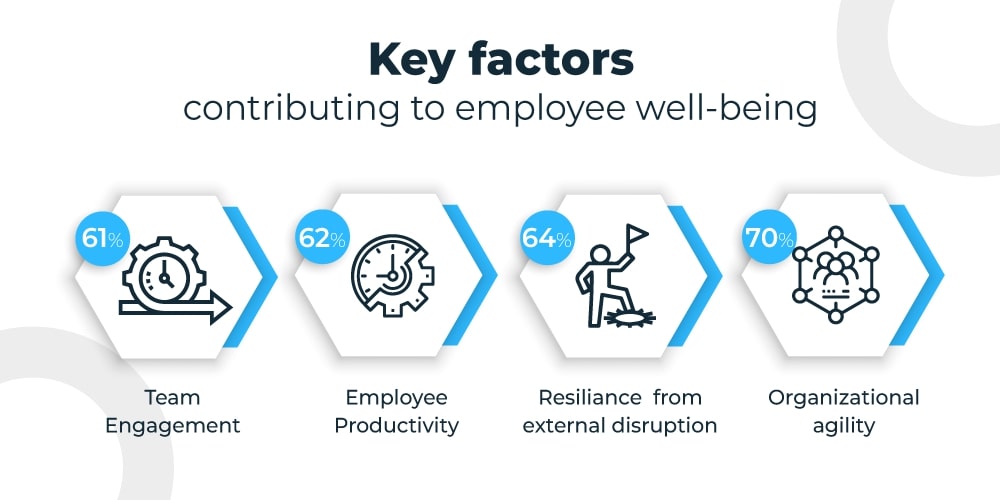 Training
When an employee joins an organization. They, although experienced or fresher need hands-on before getting into the nitty-gritty of the company. It becomes the core duty of HR to ensure the right training delivery is mandated. This will direct that employee's trajectory in the company. And help them realize their duties to their full potential.
Also read: Non-Technical jobs in the IT!
Processing the salaries
What you get in hand goes through a series of taxation and implementations. Until the final salary gets credited to your account. And all that hassle is taken care of by your HR every month! For every employee! Be it the right amount or figuring out ways to help you manage your salary better. They play a major role in negotiating our CTCs to ensure we get the right payout.
Maintain employee records
Your paycheque and work deliverables are not the only things a human resource executive has to maintain. But
Data related to you (that is a requisite for professional working), your payslip records,
Increments to your insurances,
they have to keep a record of everything to ensure your well-being. At the same time, you are associated with the company.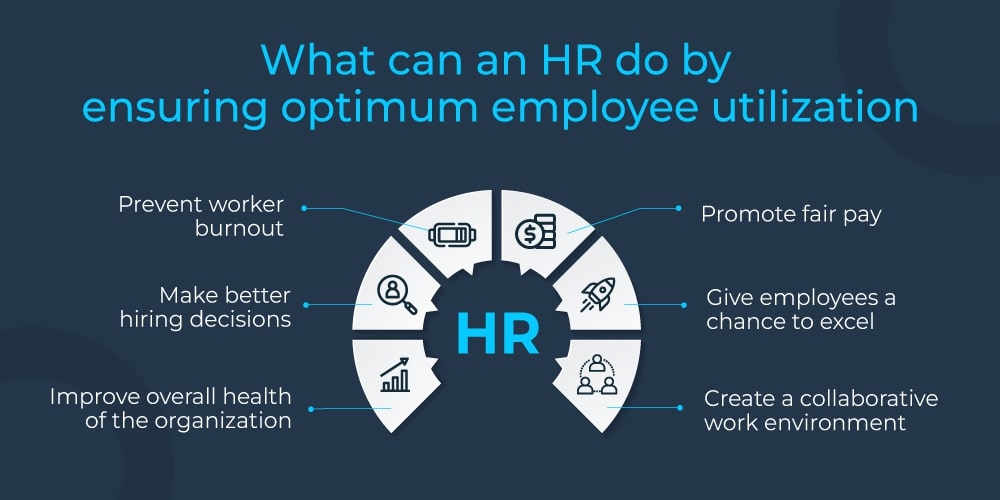 Managing your health-related breaks and records
All your maternity/ paternity leaves, accidental breaks, deaths, or furbishing reports over your insurance claims. They handle it too and do not just do the safekeeping. At any given point in time, they aid with the processes. And also share suggestions for concerns over sensitive records and data. Hence, it is safe to say that being an HR is no easy task but, at the same time, a very responsive one. Because they are the hotline for humans of any organization. After all, they are "the human resource."
Conclusion
Although we have reached an end to this blog segment, there is always more for those donning the cap for now.

With this blog, now you know the what of HR, the areas of difference, their roles, and responsibilities, along with the critical functionalities. Thus, briefly summing up the importance of a human resource. But more about this is always possible; we will cover that for you soon.
Till then, we sincerely hope that it clears your air of confusion (if any). Helps you perform your existing HR duties with an added perspective. And serves the interests of those seeking the role.
In case you wish to learn more about us. Please head to our website/ socials respectively over:
Instagram
In addition, if you have any queries, please drop us a comment or reach out to us over email. Thank you.