Are UX designers in demand?
Mobile apps are set to generate a revenue of $935 billion in 2023! Making entrepreneurs jump into the race of design, which is high in demand now. And if they are seeking that revenue. Won't they need your able hands to guide them through the victory? Doesn't it answer your doubt on "Are UX designers in demand?"

Well, that may be just one silver lining in the cloud. Meanwhile, today we are going to address this question for all potential designers and the ones having a fix. From Google to Apple app stores. The possibilities are never-ending for the digital products in the digitally savvy world. To understand the concept better. We plan to address the following ideas to dive in further.
Where's the demand for a UX designer?
UX or User Experience designer is being sought around. But where? It's right with the 87% of managerial department heads who need them. Whereas 2/3rd of department heads have already hired UX designers over the past year. But where are these opportunities?

In your phone. Yes. That's where you gain access to all the probable sites for landing a UX job. Some top websites to make your search are LinkedIn (of course), Glassdoor (not only for the review), and Indeed. However the silicon city of India, Bengaluru tops the chart with demand generation. But that's not geographically bound anymore.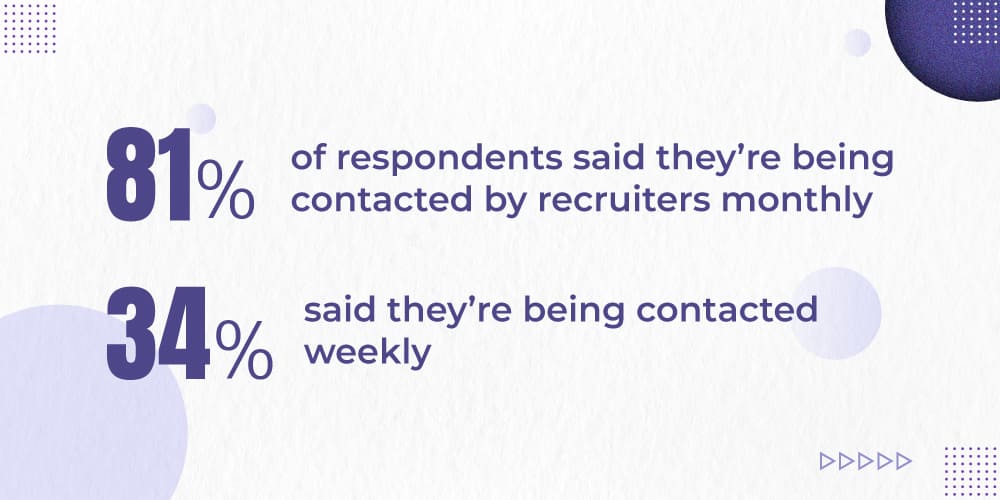 Post the pandemic, remote and hybrid working has seen a better crowd. Something which is not fading anytime soon.

So it's not just tier-1 cities but tier-2 cities too are overcoming the space and location challenges with remote working in the design domain. This means, there are wider areas and locations to reach beyond the Indian threshold.
What is the difference between a UI and a UX designer?
How often do we see these two clubbed and mentioned together? As far as my mind goes, and what the search engine shows me. These two terms are so frequently used together that it now seems like two sides of the same coin. True they deal with the design part. But both divisions handle a very different world.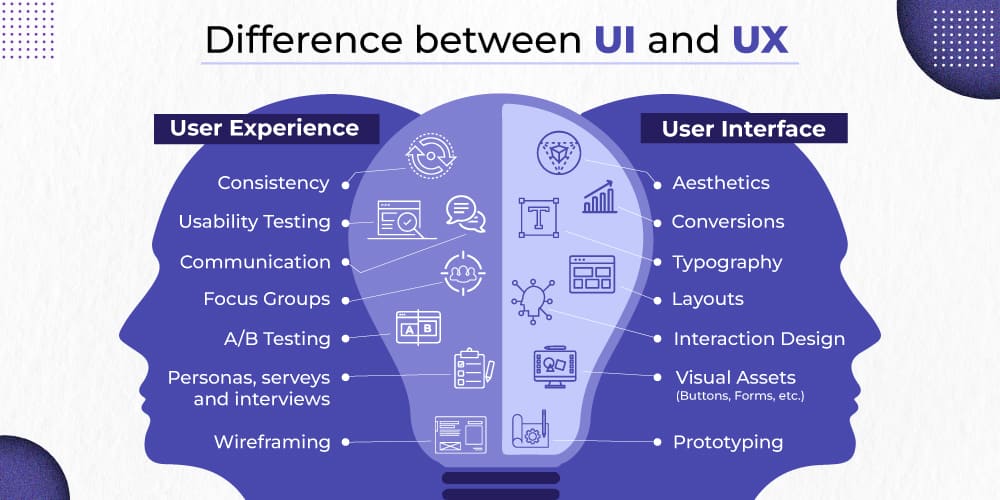 | | |
| --- | --- |
| UI designer | UX designer |
| Deals with the User Interface in designing | Deals with the User Experience in designing |
| It's a visual design | It's an interactive design |
| More inclined towards the layouts | More inclined towards user research |
| UI is about how aesthetically pleases the vision | UX is about the feel of the entire application |
| A designer brings the mapped journey vibrantly on screen | A designer maps the user journey with the design |
| Involved in the creation of buttons, swipe throughs, scroll downs and everything about looks | Involved in the creation of wireframes and prototypes |
| Focused towards the creation of interactive interface | Focused towards identifying and solving user problems |
| Coordinates with the developers | Coordinates with the UI designer |
| Develops design layouts with color palettes and fonts | Develops user persona based on the targeted audience |
| Convert designs into working a product or service | Perform user tests for validating decisions |
But things are changing, many designers are opting for both the fields. Although not necessary that you do that too. A career and interest trajectory is an individual choice.
Why opt for UX design as a career?
Now, this is a cardinal question. We may have brushed you with the need. But how about the want? Some statistical figures might be relevant today, but will they be relevant tomorrow?
Is this just a phase? Or there are solid intangible reasons to back up? Let's find out.

For any UX designer, the main aim is centered around,
"Making and delivering a design experience to the user based on their expectations."

A not-so-recent example with us is the UXNOW conference, held in Delhi in 2020. Just before the shroud of covid-19 fell over. Where our senior UX designer, Mr. Jaikant Singh held the dais and addressed the audience.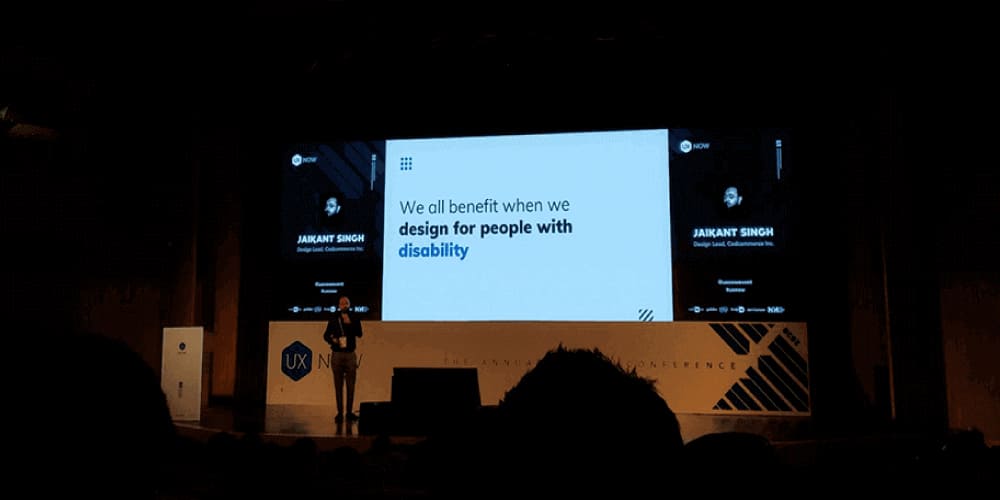 He emphasized how conveniently we have been ignoring 15% of the population that suffers from some sort of disability. If we make designs inclusive of them. Then not only do we aid the 1 billion of them but the entire world.
Thus, for him, empathy lies at the core of UX design.

Apart from this, other intangible reasons include:
You solve real-world issues.
The UX designer is the key to unlocking an amazing experience for any application. Sometimes for life-saving clinical modules too.
You lie at the core of our relationship building with technology.
Every new technology built for the end user goes through you to make it feasible all over.
Discover!
Your next opportunity
Your contribution plays a huge role in the organization's success.
What you work with makes or breaks the customer/ client base for the company. Further leading to the brand image and growth.
Welcoming to career changers at all times.
The job is multidisciplinary and often does not mandate a degree. With transferable skills and certifications. One can always switch to this domain anytime.
You get to develop and work with the dynamic duo of creativity and logic.
The job of a UX designer is never devoid of creativity and logic. Both are integral components of the job. You not only get to work on new-found insights and UX research but build a strong sense of logic with the task.
You get well-paid for the position.
UX designer and their related jobs are one the highest paying. On average in India, as per IndiaTimes, the annual salary for a UX designer can range between 2.9 to 15 LPA. It all depends on the experience the person brings to the table.
What is the scope for a UX designer today?
The scope for a UX designer is massive. Added with UX today, many who become full-stack UI/ UX developers are in high demand too. Thanks to their developed skillset to handle both front end and back end.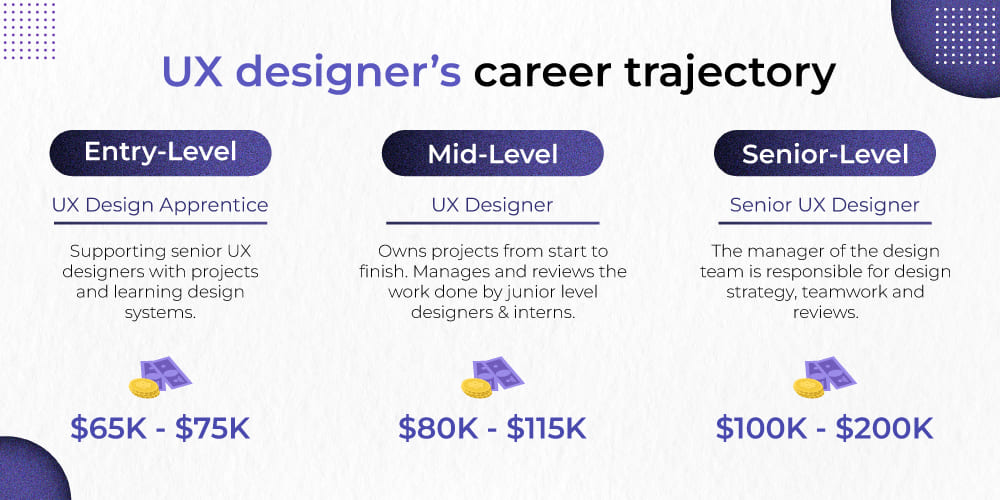 But of course holding both ropes isn't necessary. For UX alone there are a plethora of opportunities. Because design firms are on the rise. And we know, if there is demand for user-centric design and resolution of customer pain points, there will be an upheaval in the demand of the UX designer too.

Also learn about: Non-Tech jobs in IT today!

Meanwhile, AI is stepping up and serving UI/UX designers by helping in the elimination of monotonous tasks.
Plus, ranking over depends on UX designs too! So working for UX not just makes you customer friendly but also soars your meter up in Google!

Reading about each aspect i.e., how AI helps in tasks to working in accordance with google algorithm, you can gain a deeper insight. UX designers of today not only have opportunities but have a definite need in the coming decades.

Plus, startups in India are heavily investing in UI and UX. Your time is indeed now!
What should you do as a UX designer?
We mentioned the scope, and the reasons and even highlighted the demand. But these won't come to you unless you make that first move. Which you now need to act upon and work on your soft and hard skills to enter the industry today.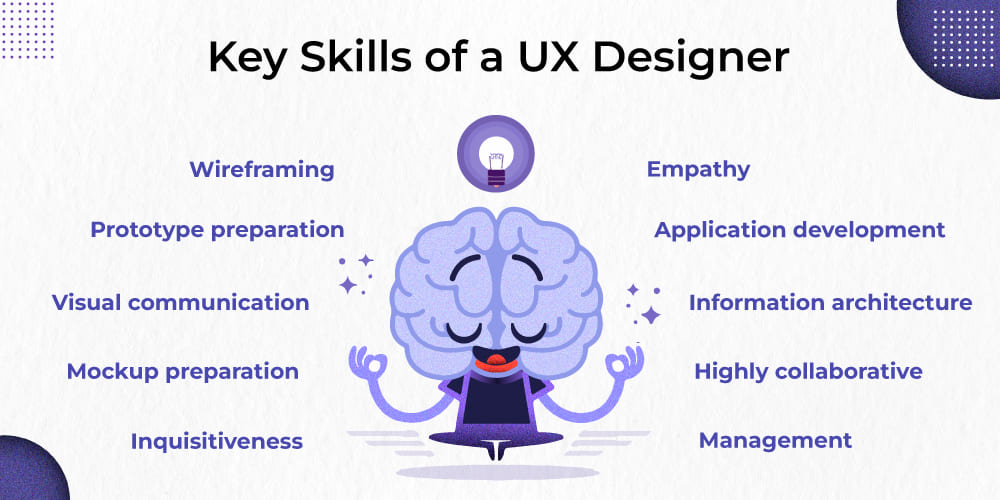 Talking about hard or technical skills, a UX designer should be well-versed with
Wireframing,
Where the designer highlights the page layout without design elements. Essentially the blueprint or skeleton.
Mockup preparation,
Developing the skill of preparing a mockup for the entire design shows the finesse you carry. Working on this can be helpful.
Prototype preparation,
A prototype or demo is what a UX designer needs to prepare to test the feasibility of the design for the user flows. Efficiency here is a must-have.
Visual communication,
A UX designer is a visual communicator. Their design communicates with the user. And essentially comes forward for problem solving. Thus firming some critical aspects of visual communication is important today and includes
Understanding design theory,
Images, Icons
Layout,
Typography,
and Color
Information architecture,
This helps US designers identify their current state of work, where next, and what to do. Acquiring knowledge on this can be leading.
Application development,
While again, this may not be a must-have but provides you a good edge over your designs and work. Therefore a basic understanding of HTML, CSS, and JavaScript can help better.
Apart from hard/ technical skills, certain soft skills are necessary for growth. And include
Management,
Managing work, and handling tasks at the cusp of deadlines or sensitive projects. Counts in for efficiency. And pulls you up the ladder.
Highly collaborative,
A UX designer cannot be a solo player. He/ she needs to collaborate with designers and managers to effectively roll out the proposed plans.
Empathy,
As mentioned before and learned from our in-house specialist, Mr. Jaikant, empathy is a trait that makes the work of a UX designer responsive and well-understood.
Inquisitiveness,
A curious mind helps a UX designer progress and address user difficulties better. So make sure you keep that mind alert and receptive to curiosity.
Parting words
Design is a field that changes for the audience each day, every moment. To be agile in the turf is all that it calls for. At the same time, a UX designer dons the hat of a crusader for the world of responsive design. Their role seems to be the most adaptive to changing dynamics.
As nothing can truly progress in the digital domain without a good UX because all is directed at an end-user. We hope our honest endeavor here helps you in figuring out the next line of action in the world of UX.

And in the study so far, we have learned that being a part of the profession is a boon for those seeking a career as a UX designer. While our space is always open for discussion and seeks your valuable input. Do not forget to reach out to us or connect for a query.

Thank you.