Building An E-commerce Website? Discover Your Route Here
Building an E-commerce website seems a requisite now, especially when more than 2.14 billion people shop online today. A website is the biggest boon for your business. But charting out the plan isn't that easy. The struggle to build a website that pulls your audience is tough. And in that case, having the proper roadmap can save you a lot of trouble.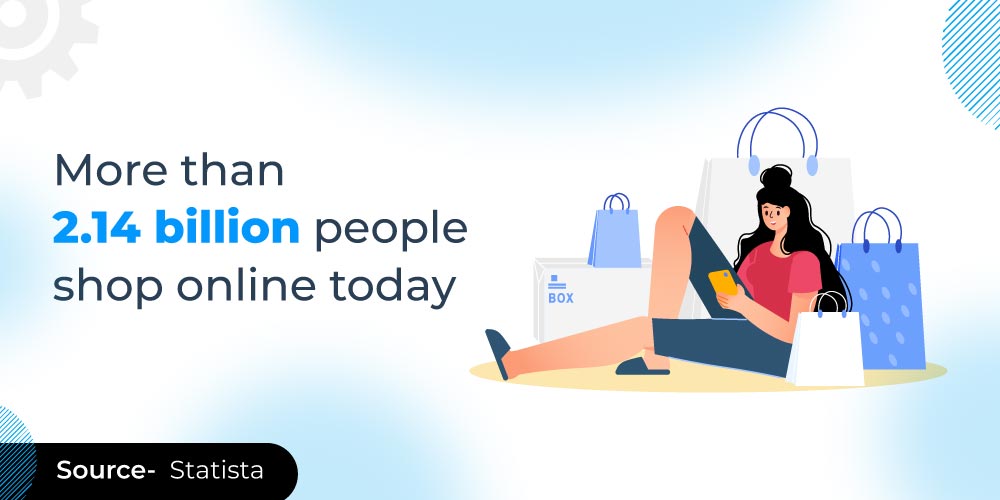 In today's discussion, we try to help you with must-haves in building an e-commerce website. Before we proceed any further, here's looking at the critical considerations for your successful website creation.
Why the need to build an e-commerce website?
Building an e-commerce website is crucial. But building it right is even more important. Have you ever wondered why giants like Amazon and Myntra work so well in comparison to the others? It is because of their approach that's
Customer-driven rather than competition
Excellence in operations
An inventive mindset is added to long-term thinking.
The Pandemic also led to a 25% growth in retail e-commerce sales. This highlights that e-commerce growth will not halt in the coming days or years. Having a website is only going to serve as a momentum wagon.
Besides, having or building an e-commerce website brings you the perks of:
More people (since they are buying online)
The start to selling is quicker
Personalizing user experiences is easy
It is cheaper than establishing a brick-and-mortar store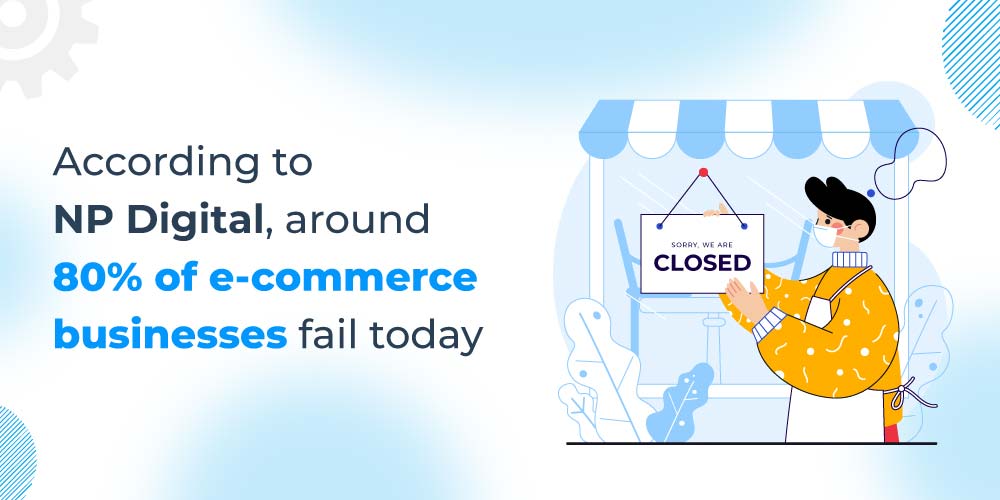 But, there is a sign of caution here. According to NP Digital, around 80% of e-commerce businesses fail today! Because they don't add value to the customer experience. Customers can't navigate well, and your product's value is unclear. All these add up to a poor website. But here's how to ensure you don't do either.
Requisites of building an e-commerce website
Building an e-commerce website needs you to be present today with the following aspects.
Also read: How to start your e-commerce store on your own
Mobile-Friendliness
Smartphones are not a luxury anymore. Almost every second individual carries the latest Android or iOS device. And it's a device that has brought everything in one place. With the mobile phone as our epicenter, we have access to multiple things at once. Be it googling the meaning of a non-familiar word or looking out for your home decor or that set of trousers. We all do it on our mobile devices.
Therefore, when you plan on creating your e-commerce website, ensure its mobile-friendliness because people are bound to do their first search and probably their subsequent purchases via mobile.
Create your dream app
NOW
A crucial role here is played by your website's UX or User Experience plays a crucial role here. The design should be simple, easy to follow, and responsive. The key idea? Work on the KISS (Keep It Simple, Silly). Something we came up with during the study by 99Designs.
So your aim with mobile-friendliness should aim at creating an app for better navigation added with push notifications and chatbots. (Since it will smoothen your interaction and reach the audience).
Page Loading Speed
This has to be on your list while building the website. Because nothing puts off a customer or a visitor off than a slow-loading page. Google recommends it to be under 2 seconds. So you know now anything that exceeds it will cause people to bounce off.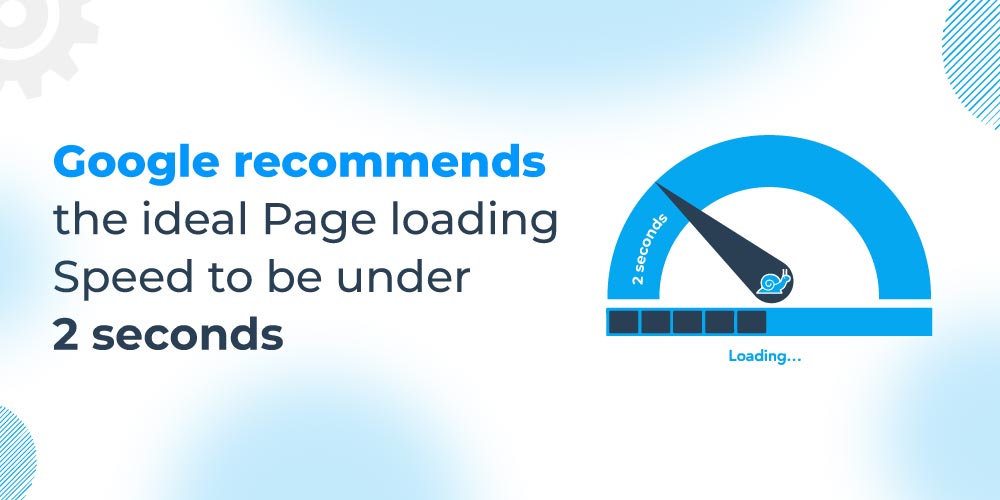 Page speed is typically the time taken by the contents of your webpage on your site to load for the visitor. Which gets affected by:
The media content (photos, videos, graphics)
The coding scripts of the web pages in the site
The plugins or themes installed.
So if your media content is of a bigger size, it will take a long time to load. Similarly, when the coding script is heavy, the speed will reduce.
An illustration of how page loading speed affects is here by HubSpot to help you with its importance.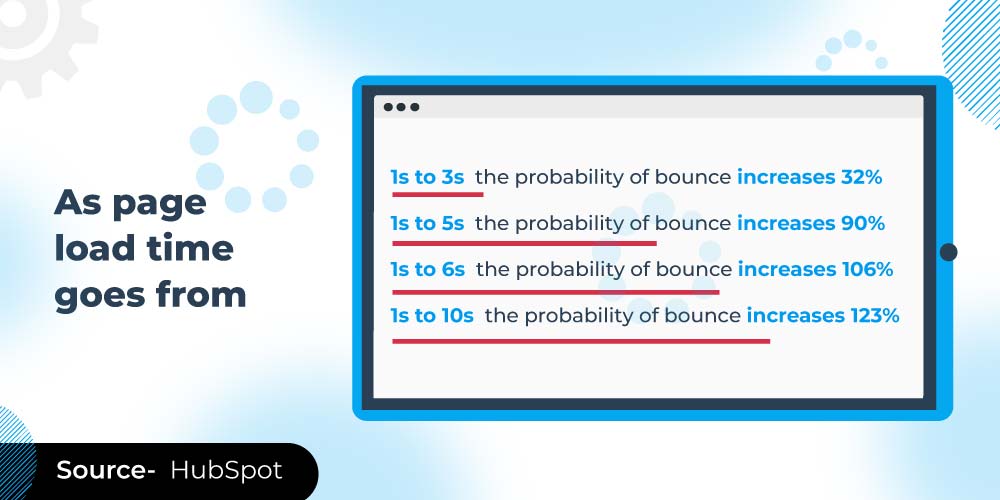 If you have good speed, your chances of ranking over Google SERP also improve. And your customers take you more seriously because you worked hard to give them this seamless experience.
Here are two tools you can and should test if you are just beginning:
Besides these, Google PageSpeed Insights is also an excellent tool to help you here.
SEO Optimization
If you have already been looking around the web, then this is a suggestion that becomes a golden rule to abide by. Because this is what helps you rank and gain audience visibility.
And we are not just talking about the titles and heading tags you put in. Or even the keywords. SEO Optimized website demands your attention with:
Enabling the asynchronous (multiple pages) loading of your webpage scripts. This adds to the speed.
Invest in your hosting solution because that multiplies your site smoothness.
Choosing CMS (very) carefully. CMS, or Content Management System, is the very foundation of setting up your online business. E.g., this would be:
And many more. That is dependent on your budget, propositions, and experience.
Adding relevant (keyword-focused) descriptions to your products.
Incorporating an analytics tool in the backend to monitor your website performance. This helps you check what's working and what's not.
Marketing yourself on-line and off-line.
Working on receiving customer reviews. Because 31% of customers will likely decide in your favor if you have positive reviews.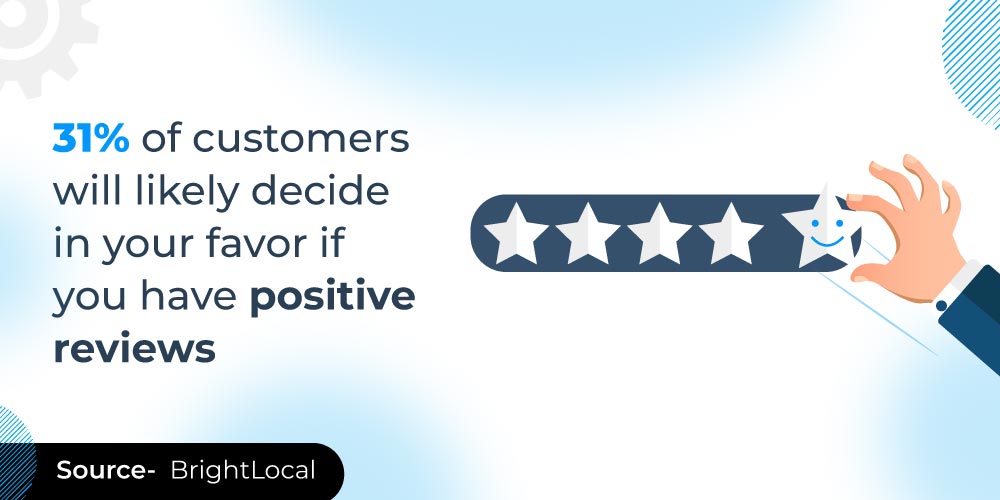 Branding your business. (your name is a keyword too)
Avoiding too many affiliate links (advertisements).
We get it. Managing the pace of changing SEO algorithms is hard. But this is the least you can try to atleast not off-track from all that hard work you put in.
What Google says now
Google has presently revised its content ranking policy. Which focuses more on the genration of helpful people first content than serch-engine first content.
This means your aim with optimization should be on:
Creating (absolute) original content.
Stick to what the topic wants to deliver
Avoid exaggeration
Ask yourself if this is something you would book, recommend or share to a friend
Define your primary focus and purpose
Avoid excessive automation in content production
And so much more. The entire thread cannot be compiled here so we recommend you reading it first hand here.
Google's new idea on creating Helpful Content
Personalization
Let's face it, who doesn't like things that have a personal feel to them? Imagine the plight of gifting today. With personalized portraits to keychains (even pillows). Personalization makes one feel an instant connection with the product. But how do you extend that idea to your website?
Ever seen the suggestions pop up while browsing for a product? And then selecting that suggestion and purchasing in their favor? We all have done that, haven't we?
This happens when the website's algorithm works according to your search. If you don't find what you are looking for, similar or almost similar suggestions start popping up across the different platforms you use. Be it social media or a webpage for reading an article. If you are the targeted audience, you will see it right there.
Coupled with personalized text messages (yes, text) can also add mileage to your personalization.
Payment Gateway
Have you ever wondered how easy our payments have become online?
From entering card details to now having options for UPI to e-wallets. The redirections to sites like Razorpay or PayPal. The payment scenarios have become breezy today. However, it does take effort. Choosing a suitable credit card processor and gaining approval for a payment gateway. You have to ensure certain things. Like:
A secure checkout process
A working customer service email and number
Defined return policy
A privacy policy
A defined shipping and delivery process
Only then are you trusted with getting a payment gateway. But the discretion to choose a payment gateway lies with you. So make sure you look into a payment gateway for the following:
How easily is integrating with your website
How secure it is
The payments you and your customers make toward it
PCI (Payment Card Industry) compliance
Apart from these, the success of your website also depends on foundational things. These include,
Creating a domain name (not too generic yet simple)
Choosing the right e-commerce hosting
The right e-commerce platform (SaaS, open source, or Headless commerce)
Pick the suitable template and customizing it for your needs
Select your shipping options
Test your site.
In Conclusion,
The way to create and build an e-commerce website is now the most crucial juncture of any business. When you set your mind to doing this, you also have to involve consideration in its creation. Whether you do it from scratch all by yourself or hire a team to help you do this. The strategic marketing involvement that will contribute to your brand promotion and recall.
As a bonus to this, we can help you figure out the certainties. Then why delay? Connect here! And if not, then drop us queries or suggestions. We will be happy to help.