Social Media for E-commerce: How to Grow Your Business in the Digital Age
The Digital Age expects us to be omnipresent as brands. Because if you are not seen, you don't exist! Social media for E-commerce somehow serves as a testament to that statement. According to Economic Times, there are 692 million internet users in India, and approximately 2.36 hours are spent by individuals on social media (daily).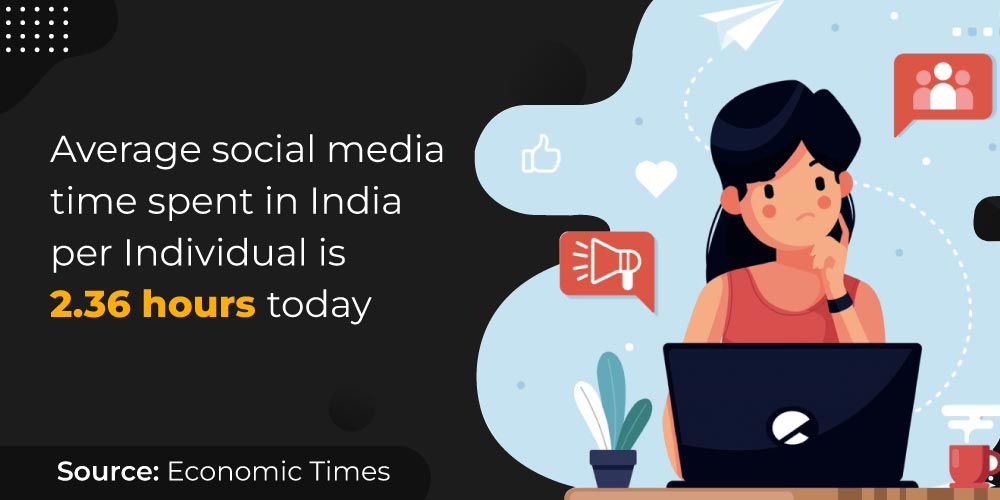 Social media is way more important today. We have dedicated job profiles to handle and hone social media. Implying the relevance is unshakeable. This is why businesses try to put forward the best foot with social media. But how do you build your business using social media? Here's looking at those crucial junctures.
Why use Social Media for E-commerce
Social Media for E-commerce has some definite perks leading to all this rush. The reasons are obvious, but re-emphasizing is all we will do here. And the reasons are:
Relationship building and interaction are much more easy and more convenient on the platform.
The media is free to use (for the most part).
Quick point of access to disburse real-time information.
We are not stating something you don't know. It's something you have been missing while trying to put too much focus on social media use for business.
How to use Social Media for E-commerce
There is no rocket science in using social media for your business. And if you are wondering how that other brand or e-commerce business is doing so well. Then here's what they have been pulling through the media.
Also read: Discover the route to building an E-commerce website
Target Audience Identification
Knowing your target audience is everywhere the first step. And we are sure we must have mentioned this too. But how do you dig them out? How do you know that "This is my right target?
Here are a few cues to help you with that.
Who is watching your work? The current audience.
What do they like? The dislikes. Basically, their talks.
Which platform are they going to the most?
What are they searching for?
According to SproutSocial, the reasons people come to a platform are these: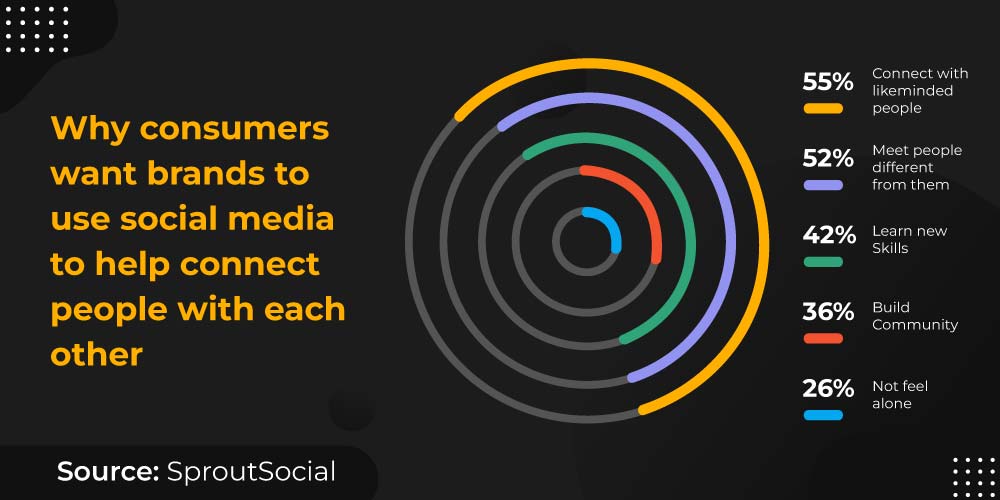 What do they trust? The reviews, the brands, and all that.
Apart from the questions, you have to work around the following:
The buyer persona: The people who are coming, what work they do, their age, and their income. Something you can analyze and identify by making use of analytics (Thanks to CRM today, it is much easier). Try and look for their pain points. How is your brand going to solve it?
Evaluate their life stage, teens, married with kids, middle-aged or old. Most importantly, the language they speak. Because your marketing material's message has to resonate with them.
Who is going where: So Statista says 38% of people in the age group 18-29 and 26% of people in the age group 30-49 go to Twitter. While Instagram has a younger audience, 30% from age 18-24 and 35% from age 25-34.
Have an overview of your competitor. See who is responding to their messages, and how they are reacting to them.
Talk to your present consumer base. (Survey them)
All these together serve as the route to define your target audience.
Right Social Media Platform Selection
Each platform has its own perks for using them for e-commerce. Where you use the platform to do either of two things:
Either to drive sales (By The Way, Facebook has the best conversions)
Or boost your site Traffic
As a first step to choosing the right platform, it is important to define your goal for social media first. Because that way, you can direct your strategy in the right direction.
Next up, you can choose the platform. The metric to decide is to see which platform offers you various features. What works where. Which demographic accesses the platforms and how. For reference, Pinterest has 60% of women visitors and is used as a search engine rather than a social media site. On the other hand, Facebook has 98% mobile device users.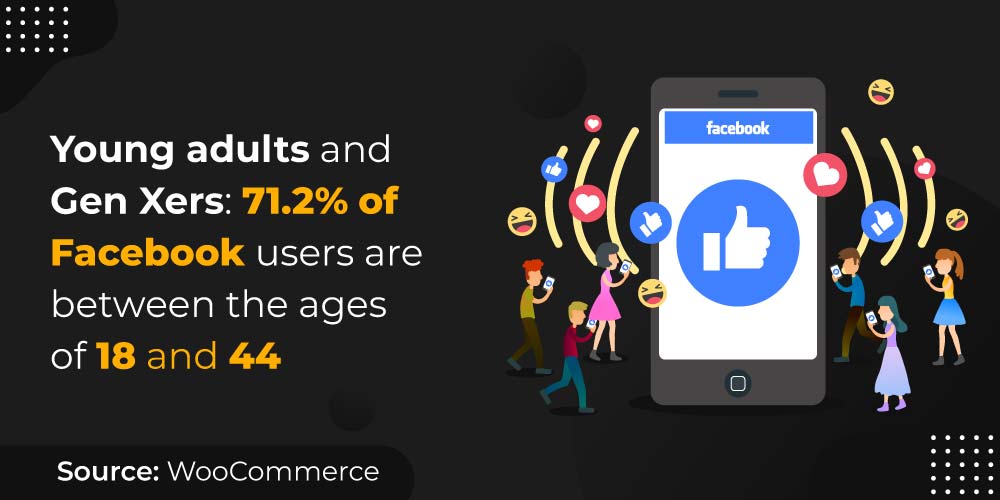 Talking in terms of what type works where, then:
Instagram is a highly image-oriented platform.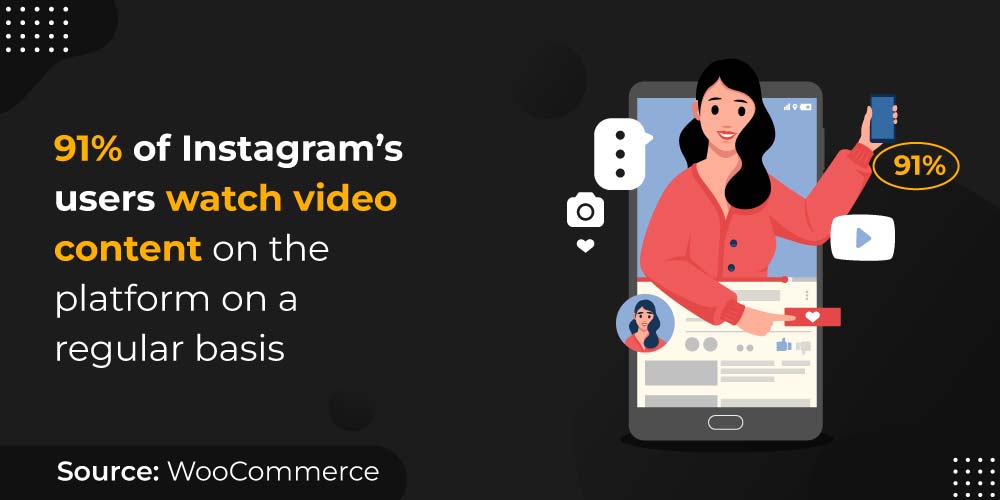 Facebook, LinkedIn, Reddit, and Twitter will perform better for text-based content.
Here again, introspective questions will help you choose better say you ask these:
What do you plan as a publishing frequency?
Why are you pushing 'that' message to your audience?
Which content format/s will be your go-to?
How will you present your 'brand'?
Moreover, to capture the full platform-wise view, you should check out the study undertaken by the WooCommerce team.
But be consistent across all the platforms with your strategy. No matter the format you choose, the message shared must be uniform. Another best way to be out there is to participate in forum discussions across Medium, Quora, Reddit, and LinkedIn. Your content gets the desired audience as long as you discuss and contribute.
Social Media Profile Optimization
This is as crucial as the right platform selection. Because it adds to your consistency. When we talk of Social Media Profile Optimization, there are three things to emphasize:
Username: That has to be consistent across all the platforms. Make sure this is simple and is something people will remember. Plus, help in their search.
Profile Picture: Your company logo would serve ideal in this case. But ensure to use a high-quality image. This adds to your authenticity. And keep it the same across the platforms you use.
Bio: This section reflects what you do exactly. Involve the correct keywords added with appropriate hashtags (they increase the chance of search appearance). The bio should therefore fulfill these about you:

Explain who you are
On-point with your target audience 
What you do
Highlights your personality
And a proper redirection link to your website. While talking of this redirection, experts believe a separately curated landing page for each platform will help better track and serve the customers.
But there's more. Like your location.
Location is important because people look for locals before entering any other space. And this adds to your credibility (believe it or not). This denotes that you do have a place to reach out to.
Social Media Profile Optimization, therefore not a hard nut to crack. What we list here is something we all do. All you need is a little focus.
Engaging Content Creation
Now, this is the tricky part, and we admit it. All of us have faced this engagement issue. But here are a few starting ideas: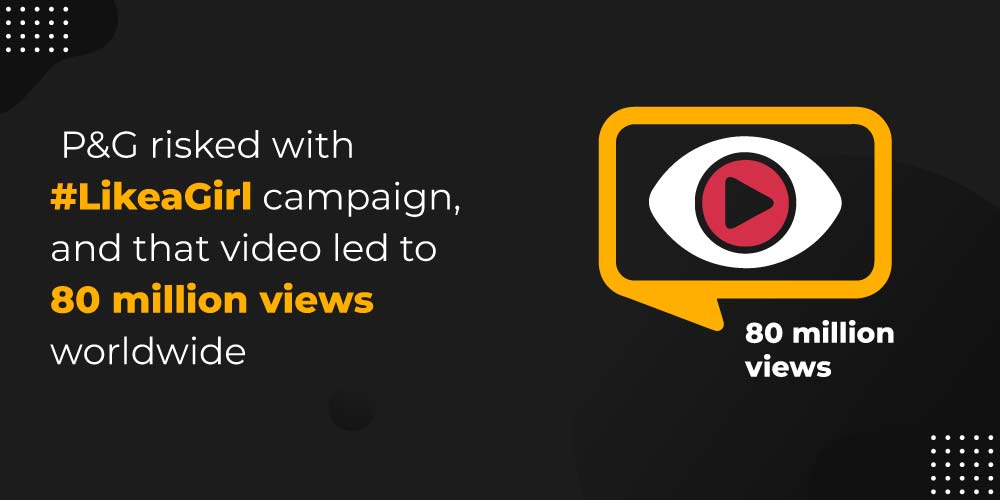 Don't be afraid to take risks with content (you never know what will work)
Use videos in whatever capacity you can.
Give real value with your CTA (something that actually is beneficial to the audience)
Use your Facebook and Instagram stories to highlight the fun in creation. (BTS works great here)
Tickle the funny bones when you can because people want to have that fun from the medium.
Teach them (again, a big part of adding value to their lives). When we say teach, we mean to act on their pain points and show problem-solving. People tend to trust these naturally if they find them relatable.
Sell and let your customers shop from here. Instagram and Facebook have made this much more accessible now.
A bigger part of this engagement is Influencer marketing today. Not necessary to go for the big ones. But small content creators can also push your work on a great extent.
Your Organic content push is still very crucial.
Cross-promote with complimentary brands.
Besides today, Social Media is used to form purchase decisions. To be there is what makes the difference.
Paid Advertising
The reason why people go behind Paid Advertising gets you the reach way before the organic search builds up (because it takes time). You don't have to go gaga over this right from the beginning. For a start, a simple image-based ad over social media is equally good.
Statista states that paid search ads had worldwide spending of $200 billion in 2020 and are bound to see the rise. Because they pull the leads to your funnel by getting a lot of attention. While it gives you:
The freedom to target as many goals as you want.
Results are quick when it comes to reaching your target audience.
They blend better and easily with your e-commerce website.
They are flexible according to each platform. Say the guides on Instagram or Facebook shopping.
It answers the search query quickly.
Targeting niche audiences is easier with these ads.
Data collection and accumulation are more diverse.
And if you want the paid ads to give you the exact results, then:
A/B testing will help you track the performance.
Retarget your audience.
Do not forget to link to a product page when redirecting.
Use higher buyer intent keywords for better conversion.
Cart abandoning audience can be targeted using custom ads.
While paid ad serves these goals, it is always better to follow the flow of all the pointers we have been mentioning here since the beginning.
Audience Engagement
We did talk about engagement in our previous segment. How is this different from that? Creating engaging content and engaging with the audience are two different things.
This literally means you are in active exchange with your audience. Let us help with an example. Say you own luxury streetwear, and I comment on your latest post about the line of cloth you just promoted in your feed. And your business handle, then reverts to my comment to ensure engagement.
You must have seen brands doing this, resharing organic stories from customers who tagged them or replied to their comments. This is a common practice today because social media gives you that medium to connect and engage with them in real-time.
From addressing them in direct messages to responding to reviews even (because many are using social media for that). These are becoming integral because
Audience wants to meet the 'real' you
Builds trust in your brand
Helps you stay relevant because it shows you 'care' about what you are putting in and not just doing robotically.
In Conclusion,
Growing your business still has n number of options, but you got to start somewhere, right? We tried to do just that for your business. And if you got concerns, then drop us the queries right here!
The right route starts when you start. So take that baton and start the implementation. Because you are as far from the reality as you believe it. Till then, keep reading!