Digital Sabbath: Embrace it!
How much of your day goes into ogling your screen? If the answer to the question comes in "A lot of Hours," then this blog post on Digital Sabbath is for you.
We have stepped into an era where avoiding the digital space is no more a choice. We are bound to use it. Since the technological revolution, we have become more hooked to our devices than ever. Almost 83.72% of the world's population is on smartphone devices now!
The numbers are a mere reflection of what's consuming us. Be it anxiety or a constant feeling of checking your notifications. We have all been there. And therefore, it becomes central for us to understand the practice of the digital sabbath for greater well-being.
The insights about the concept are explored here. In the following blog, we will be covering the mentioned sections;
What is Digital Sabbath?
The term we have been seeking is here. Digital Sabbath, in simple terms, means a day's break from digital technology. The act is done voluntarily. This is to ensure that we stay off our devices for a day a week and spend our time elsewhere feeling more agile and connected. The central goal of this task is to reduce the alarming screen times we are exposed to. Sabbath is a biblical term that hints at a day's rest. That is, it refers to the practice of a break from work for a day. Just like God rested.
James Kelly coined the term in 2016 after being inspired by the term from Judaism and since then has helped many who expressed a desire to have digital free rest.

The way you undertake this varies from person to person.
Anything and everything that contributes to your time away from the screen.

Say,
Reading
Gardening
Spending time with family
Or anything that defines it for each individual.
Why do you need a digital sabbath?
We said you need a digital sabbath as it is no more limited to want. We need that screen break! The same is a requisite now, and we got reasons to support this need.
So, for example, let's take this statistic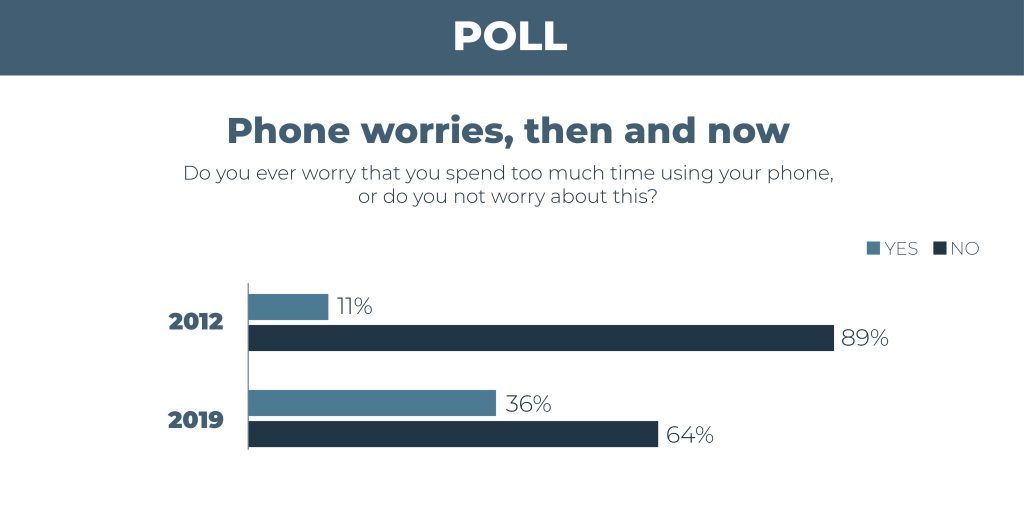 This is just a mere comparison of how this has become worrisome for people over the years. The other reasons why you need this are also very critical in today's perspective.
If studies are to be believed, an average person today checks their phone 50-80 times a day!
Constant time on the phone often drives one to restlessness. Because we become fidgety and are always on the lookout for information. Today, therefore, a large chunk of us suffers from information overload because there's too much available for consumption.
There is a wave of anxiety that hits us. When we are not able to check our phones for some time, this is hazardous.
The affect
According to the nonprofit organization Humane Technology, excessive usage is taking a massive toll. As it is exposing us to
depression,
loneliness,
Isolation,
reduced empathy and
lack of focus
All these factors are impacting our lives today. The sooner we realize, the better we cope and embrace the "digital sabbath."
Another reason to consider this is the constant feeling of being drained. On average, 70% of Twitter users confirm browsing the social media site. While 566 times a day, we switch tasks on the computer and check our emails 74 times a day.
We have become obsessed with the influx of so much available at the click of a button.
In addition to this, social media sites are, as per the Centre for Humane Technology, in a "zero-sum race for limited attention," as stated by The Hindu. This infers that these sites have created the attention hook on deliberation that goes on and ultimately drains us out.
As a matter of fact, people are indeed trying hard to embrace the idea of unplugging from their digital world. Here's how people are coping.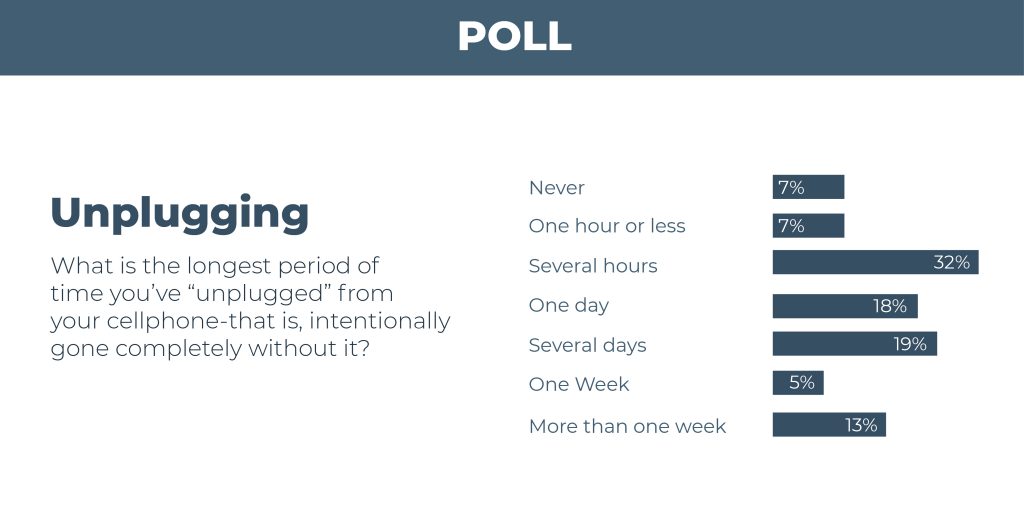 The statistics are constantly revised. But the idea is clear. We are affecting ourselves with so much digital immersion.
People who have embraced this are seeing the results. With a larger lot quoting the experience as 'refreshing.'
But the practice isn't as easy as it sounds. Taking a digital Sabbath comes with obvious downfalls. More of this is dealt with in our next section.
How can a digital sabbath fail?
The practice is derived from the idea of having a day's break. Which actually refers to channeling your energy elsewhere and not doing something that takes up. So far we have stressed how important it is and the repercussions it can have on oneself.
But this practice goes on for a toss if we fail to realize the true purpose.
We have a life that practically circles around cellphones and the applications that lie in them. Even the time we take off goes into browsing something (the mindless browsing syndrome).

The tech-driven sabbath or break is also not helping some because the technological advancements were meant to connect. So the disconnect is somehow not exactly helping.

With the economies becoming faster, our tasks are cramming up in that same 24 hours. Which often results in a feeling of "time is going faster."
This implies one thing, we need more time than a sabbath now because the activity clocks are almost full.
Therefore, the true meaning lies in understanding the practice. This means us rebuilding the physical world's connections and moments.
Another thing that takes the practice haywire is our strict enforcement of it. The same is not necessary. We have to spend more time taking a break. No, the practice has to be undertaken depending on our feasibility. It can be a smaller break, a few hours to an hour, or any engagement that doesn't feel like work.

So yes, we need a sabbath that helps us feel "that more time."

How can you achieve it?
Since we are talking about the sabbath, we also need to emphasize how you can achieve it despite the forces working to make it a disaster.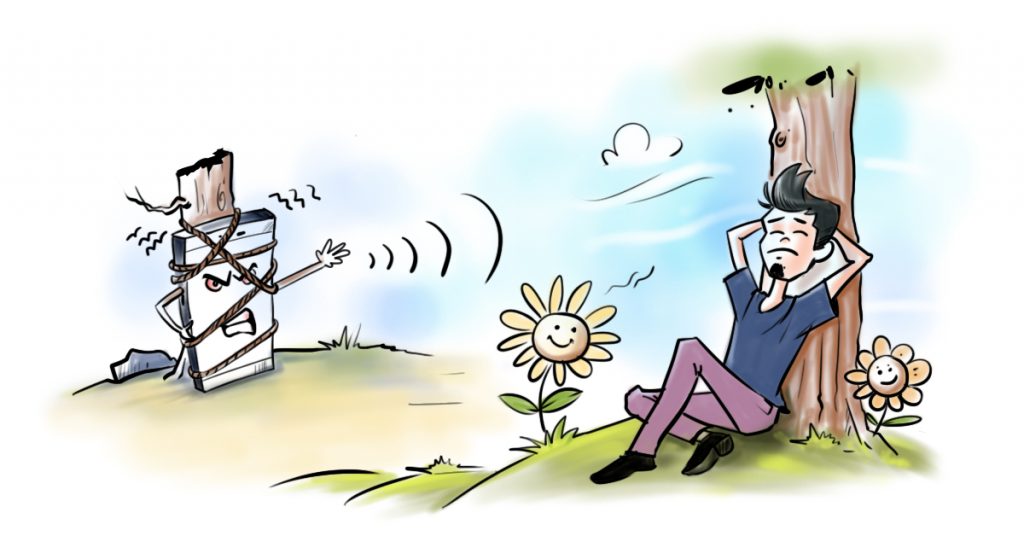 Note: These are the practices people across have taken and improved the break tenure.

People have been trying the digital space detox and have come up with innovative ways. One such is diverting the glare from screens to books/ journals/ magazines. These are available digitally, too, but embracing physical copies help the sabbath time. 
Another way that's helping people with their digital break is the type of screen that defines their break. Many people count not watching television as a part of their break.
Setting your limit for observing the break is essential. Not everyone observes or can observe it for an entire day. An hourly cap of digital break or a defined engagement is all that you need.
The whole idea of the Sabbath is to observe a time that gives you or makes you feel that break. So ensure spending it as a time that relaxes you—spending time with loved ones, engaging in a time that involves everyone around.
Some people have even had luck with no electricity Sunday. It is a practice where they cut off from power supplies and spend it outdoors indulging in leisure activities.
Make it a habit. Nothing works better than following a routine. Once we observe the digital sabbath in regularity. Then people around also help us have that break. Say if we familiarize them with why we were not available on "Sunday," or any day you take an off, the questions will end, and people will let us observe it.
Conclusion
And it's a wrap here with the idea of a digital sabbath! What all we could learn and help you brief is here. This as a concept has always triggered our thinking as to why it is garnering attention. On exploring, we realized the fascinating concept and chunked out the piece in front of you.
If you have any queries or want to share anything, drop a comment below and let us know. Also, if you wish to connect with us, connect here. To know more about us, check out our following social handles:
Facebook
Instagram
LinkedIn
Twitter