Learn how Mobile App Maintenance is central to businesses now
Mobile App Maintenance is as central to a business as the online store. And investing in one is all the more critical because today, the projection is 7.33 billion mobile users. This means almost every second person today owns a smartphone.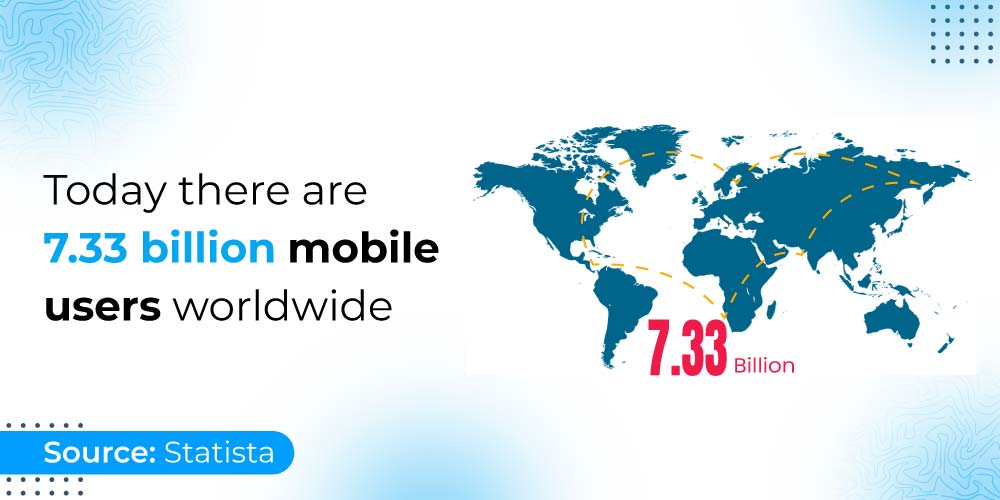 To cater to the large audience that's on mobile, you have to pull up your socks and enter this mobile app zone. Because the ROI and engagement rates are impressive when you have a supporting app. And to further that claim, we will have our discussion elaborating on the following:
How mobile apps help businesses

Why they are better
What they give
The best practices
Cost Optimization for mobile app maintenance
How mobile apps help businesses?
Do you know that Google Play at present has 2.67 million apps placed over it?
This highlights how and where people are heading with their businesses today. With n number of apps, what these businesses plan on achieving is simple. They wish for: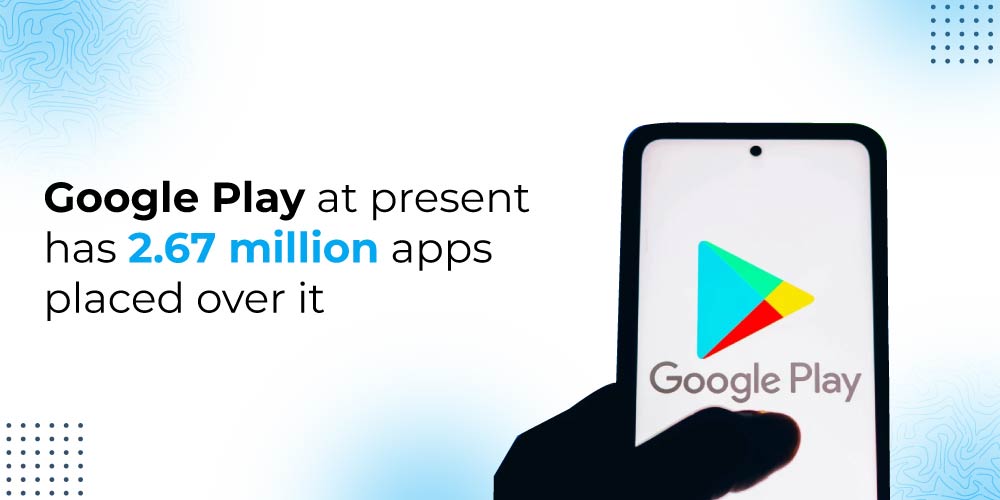 More customer loyalty as people tend to purchase and engage better with apps. As they are more convenient and bring better satisfaction.
Customer interaction is easily monitored. Thus helping with customer relationship management.
With the help of push notifications, you can achieve constant brand recall and awareness.
Data collection based on customer interaction can help shape the marketing plan that best suits customer interests and buying patterns.
Lead generation is much more compelling as direct marketing messages get communicated via the app.
Helps you stay competitive in the business.
Why is a mobile app better?
A mobile app gives you an edge over a mobile-friendly website. Because:
You get more scope to use mobile features like location, contact list, calls, and so on to ensure a better and hassle-free manual data-entering experience for the customer.
There is more access to the basic app content offline than on a website as it stops functioning completely.
According to eMarketer's 2020 US study, a mobile app can also ensure you of the 88% time users spend on apps than 12% on websites.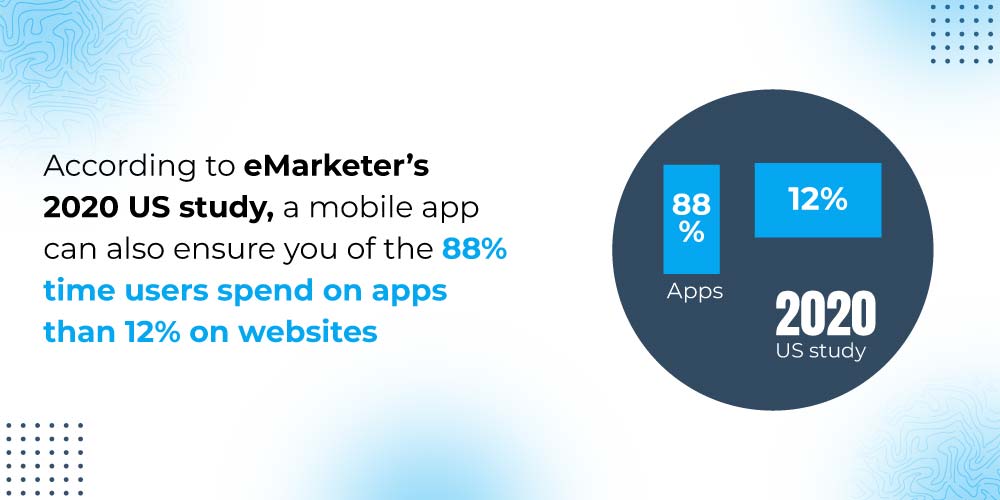 There is more room to give users a personalized shopping experience.
You can design as you please to make the app more interactive and fun.
Actions are quicker in the app than in the website. The reason is websites run on javascript code which is five times more time-consuming than mobile apps.
We now know that mobile apps do have an edge. But how do you make sure that it stays? Just putting out an app is not the end step anymore. It is the mobile app maintenance that makes things more concrete.
What does mobile app maintenance bring as benefits?
62% of people uninstall an app if they experience crashes, errors, and freezes. This implies that if mobile apps are not well maintained, as easy as it looks to lure customers now, it will backfire on your gains.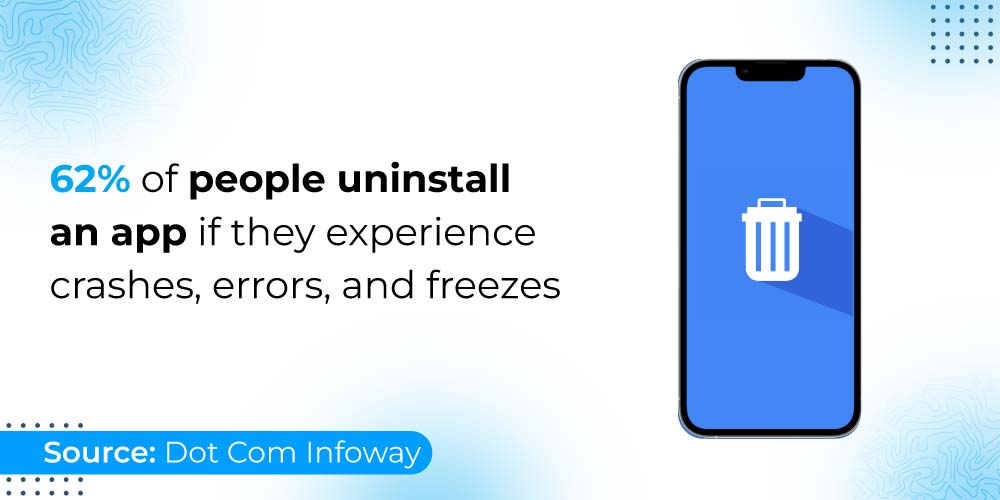 So app maintenance in this scenario becomes unavoidable. Besides, you get to earn benefits like:
The goodwill of your application gets built.
Security of the app does not get compromised (with secure payment options and cyber threats).
App uninstall rate reduces.
Occurring glitches turn zero.
User experience becomes better.

Allowing long-term user relationships.
Boosts customer loyalty.
Improves customer retention.
Also read: Discover the ways to improve your customer retention
Revenue losses decrease with decreased app downtime.
ROI (Return on Investment) is much greater in the long run as cost per user acquisition reduces with regular mobile app maintenance.
These benefits are for your online business. And to keep them steady, you must perform certain practices that ensure all of these with the app.
The best practices for mobile app maintenance
Mobile app maintenance require a lot of work. To make sure you achieve the best. Here are certain practices to consider.
Evolve your style and design with changing times and work on UI updates.
Keep a check on bugs and fix them to have an error-free application.
Check the loading time, responsive delays, and lags.
Track your apps' analytics that address:

Patterns of app usage (with the help of heatmaps)
Monitor conversion rates and engagement
Build trust by prompting the users about scheduled app maintenance updates.
Check and maintain app compatibility with the latest versions of Android and iOS.
Also, consider upgrading hardware inputs like face detention or fingerprint locks for a better user experience.
Keep adding and updating features for your app's improved performance.
But all these activities are taken considering the costs incurred in mobile app maintenance. Cost optimization, therefore, plays a vital role in this process.
Cost optimization for mobile app maintenance
The cost of any application depends on some factors.
Types of apps like Native and Hybrid play a central role in the cost buildup as they are created as the basis of the operating system.
The platform that you choose for your app's development.
The level of complexity in terms of third-party integrations, in-app purchase functions, hardware usage, and so on.
App animation and design.
App deployment on Playstore.
Maintenance cost of the software.
The team involved in the development of apps.
The ability to manage backups.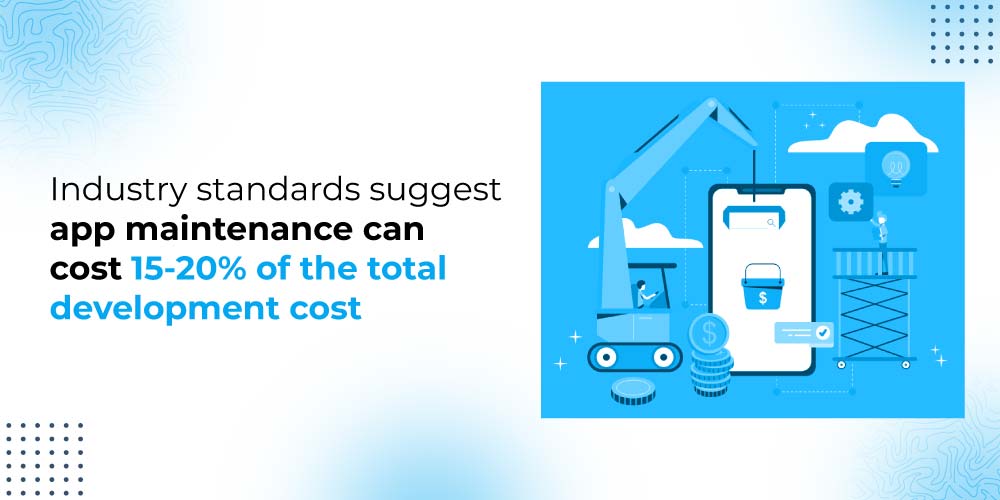 Ways you can reduce the app maintenance cost
The cost of mobile app maintenance can be reduced if cuts and budgeting are done in favor of the following:
Create a document for your product requirement/s.
Think about what you want. Hybrid or native app.

As Hybrid app creation gives you a run on multiple operating systems. It can save you time and cost. Whereas native apps are faster. They take less place but must be created separately for multiple operating systems.
Or go for a cross-platform app. 
Build a Minimum Viable Product (MVP) with limited features for general use to test the app. You can add or upgrade later based on user reviews.
Here's how to utilize customer psychology for your app's growth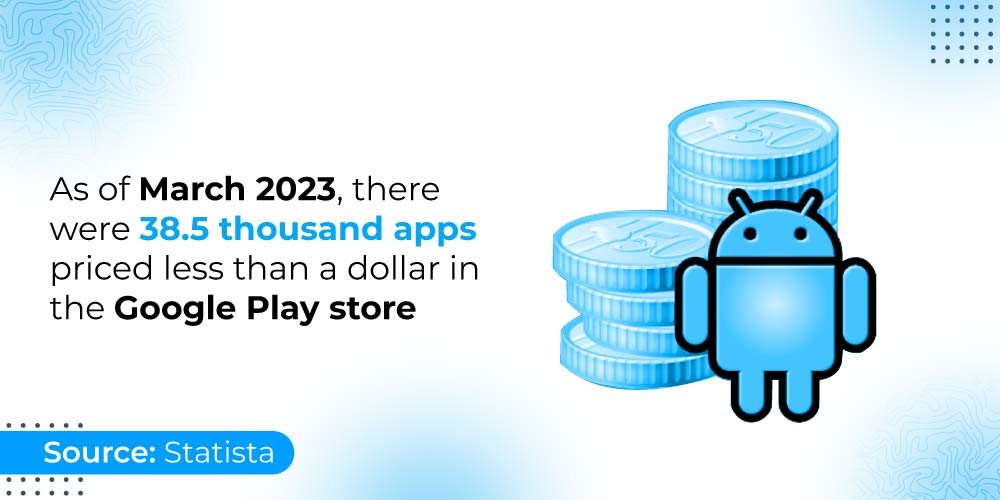 Selection of the right app development firm.
Keeping in line with the trends in development to avoid major failures.
Implement an agile development process. As the focus here is software delivery over a shorter sprint duration. To get the updates in real-time and implement them before waiting for significant updates.
Learn about the hidden costs of:

Functional services (like notifications)
Administrative services (like back-end)
IT support services (updates and testing)
Infrastructure services (like servers)

Functional services (like notifications)
Administrative services (like back-end)
IT support services (updates and testing)
Infrastructure services (like servers)
Once you have the cost-optimized for maintenance, putting out the best practices to reap those benefits can be much more feasible.
But there's more to the dynamic.
Types of mobile app maintenance to look forward
So far, in our discussion about mobile app maintenance, we have stressed how it helps and what considerations to make. But what steps up as a central point of decision-making is the type of maintenance you do. Which are these: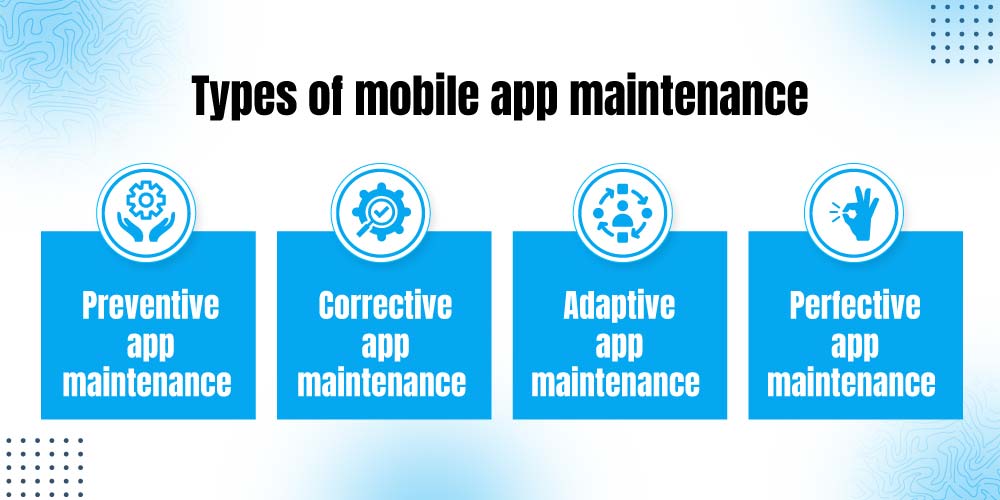 Preventive app maintenance
This is where you step up to restructure your code and optimize the app along with document updation. The aim is to prevent the app from facing any errors during its run. That is, it is a preventive measure you take.
Work on reducing app complexity. Your maintenance will enhance.
Collective app maintenance
All the damages and faults are seen in this type. The broken gets fixed for better use of the app.
Adaptive app maintenance
As the name suggests, this type is involved in keeping your app or adapting it to the changing or upgrading:
Hardware
Operating System
Software
Security threats
So that it remains fresh and latest to the times. That is, it is up-to-date.
Perfective app maintenance
This type of maintenance aims to perfect the app basis on the user feedback and responses received. That is to keep it up-to-date.
In conclusion,
In the discussion, we have taken you through the pros of having a mobile app for your business. And how its maintenance is crucial with the best practices to ensure your smooth operation. While we also hinted at the types and suggestions for cost-optimized maintenance.
Moreover, the scope of this is never-ending. Mobile applications today mark a solid presence when discussing e-commerce businesses. More on what you will expect here at MageNative. Our m-commerce vertical has been delivering success stories for many years now. If you wish to take this forward from here, do connect. And if you got inputs for the discussion or query, we are happy to help. Till then, keep reading!