Mistakes you might be committing in implementing CRM now
Implementing CRM is no easy task. If you believe otherwise, it's time to relook and consider what might be going wrong. Because if we go by the statistics, Gartner says that only 14% of organizations have achieved a 360-degree view of the customer, per 2022 reports! Quite a shocking number, right?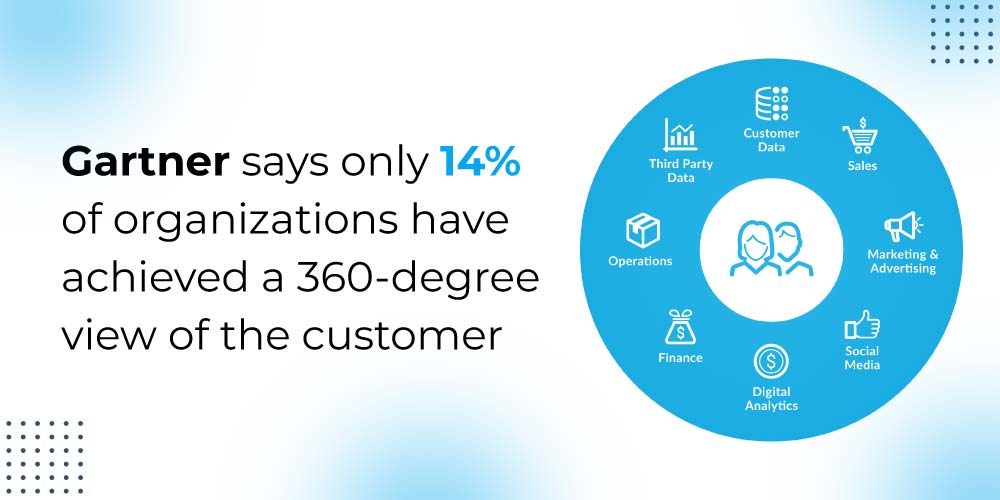 The customer sits at the heart of CRM. So many organizations use it, yet not everyone is nailing implementing CRM. Do you know why? Because people believe CRM is a software tool to manage customer relationships on your behalf. In reality, it is a mixture of appropriate strategy and process. That gets supported by suitable software. And this is where most of us go wrong about CRM. To help you better get clarity on mistakes, here's taking a look at what is stored about this.
On what factors does CRM success depend?
Before starting on the mistakes, we must look at the factors that influence the successful implementation of CRM. Because only then can we readily see the mistakes that lead to CRM solution misuse.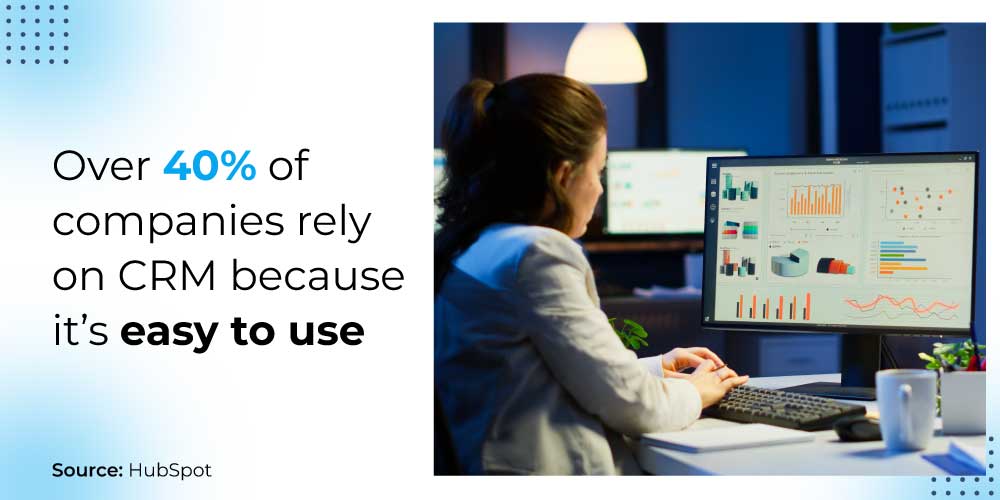 As per Pyne and Frow's argument, CRM success is dependent on
CRM change in management
Employee relationship and engagement with CRM
Project management with CRM
Readiness assessment of CRM.
This might push you to think about certain things with CRM. Lying at its' core, missing out on these does not have conducive results. How? We will see that in the upcoming sections.
Looking for a CRM Help?
Why does CRM fail?
CRM failure is felt by any organization on a catastrophic level. But what contributes to its failure? We discuss this here because some underlying reasons often go unnoticed. While major mistakes are up for discussion, the contributing reasons are important to note here.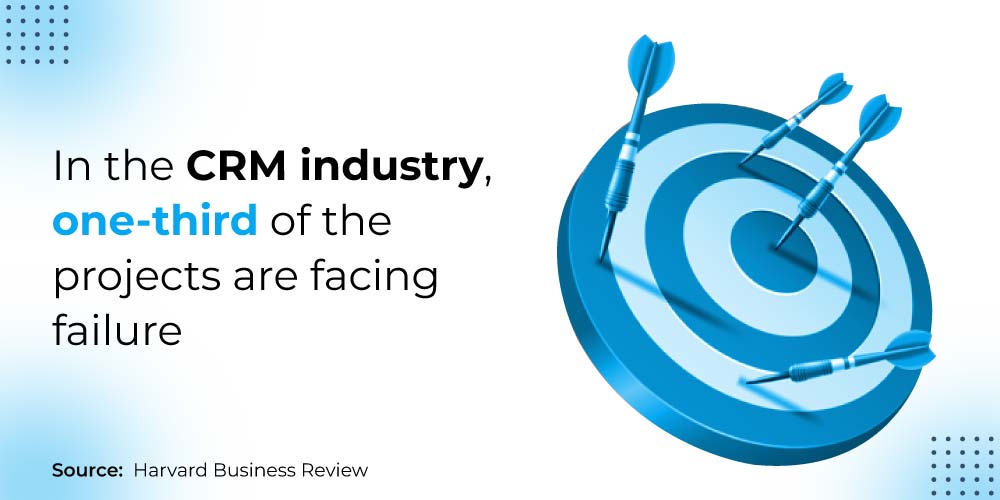 Resistance to change in management and culture can be massive to CRM failure.
The communication is not streamlined to carry forward the process.
The vision is not very focused on the customers.
No proper leadership in the direction.
Not understanding the depth of data integration and mining.
The sales process is not firm, and heavy dependence lies on tech.
Research is inadequate in the direction of CRM.
The forecasting of your sales is a miss.
Synchronization is lacking between top-tier managers and the ground sales team.
These reasons highlight how issues arise during and at the beginning of the process. That teams commit Knowingly or unknowingly. And thanks to these, CRM has the potential to deliver several cons. Which include:
What are the cons of CRM?
Before we mention the cons of CRM, one thing that needs your attention is identifying who is responsible for CRM. Implementing CRM is one thing, and knowing its stakeholder is another. You cannot achieve that kind of CRM success unless you know who is responsible for it and by how much.
According to Success with CRM, the responsibility meter functions like this: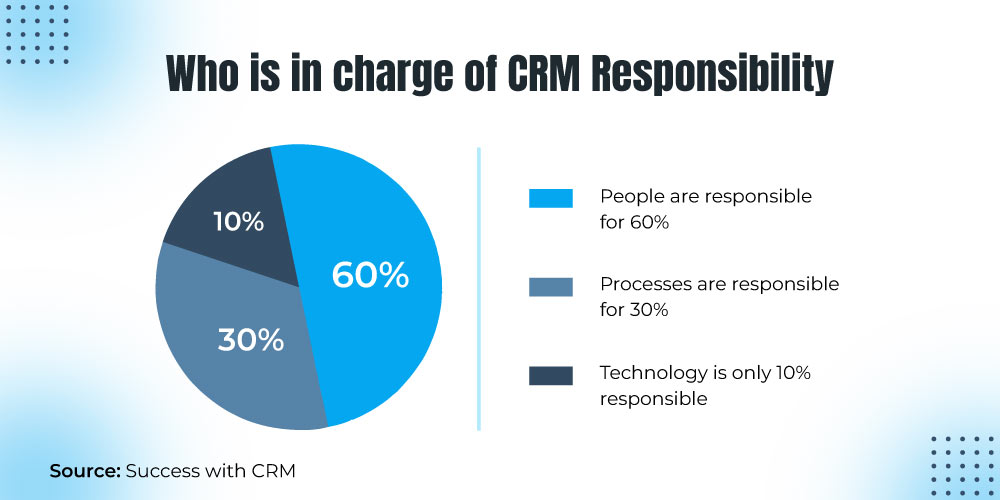 You see, CRM may be a tactic for speeding up our relationship management, but a major dependency lies on people. Both the receiver's end and the dispatcher's end.
A mismanagement here and CRM will deliver the cons like
There can be data loss if the maintenance of the database is not done well.
CRM demands implementation at the very beginning. Failure to do so results in complications with the process.
If not planned and backed up well, CRM will target the wrong person.
Lack of proper process in place. Your CRM is futile.
If not understood well in terms of needs, the cost can be heavy with CRM.
What happens next? When all things go haywire and look something like the above-mentioned scenarios? You commit mistakes. The focus, therefore, is now on them. Further, highlighting how these mistakes lead to misuse by CRM users.
Mistakes you can make in implementing CRM
Overusing CRM data
One of the biggest mistakes one can ever commit with CRM is to consider it a technology-intensive unit. Employing too much on too many will lead to an outcome that's too little. An example to help you here is emails. Just because a CRM tool lets you send as many emails as possible, it doesn't mean you should overuse the feature and mark yourself as SPAM.
Another aspect is too much seeping into the CRM software and using it to monitor the working. More often than not, this forever guardian attitude makes the sales representatives feel overly watched and ready to face criticism. This leads to lower morale, further degrading the quality of business CRM outputs and hurting your business goals.
Over-engineering with CRM
CRM is capable of a lot. And we know that. But utilizing every aspect (feature) of it can make it difficult to use. Moreover, it will overwhelm you as a user with so much on the platter. If you feel like incorporating this also, that also, then it will lead to nothing but confusion and chaos.
According to ClientFIRST Consulting CRM expert Dave Whiteside and as stated by Introhive, the Over-engineering phenomenon has control. In the discussion, he says we need to identify three main things we want our CRM to do. Just three. And these three are what aligns with your main objective. An example he gave was, suppose improving lead tracking is the ultimate goal, the three things to focus on would include:
Email tracking,
Lead scoring
Lead management.
Sounds interesting, isn't it? So avoid getting enticed with all the glitz of CRM. Focus on the need.
Lack of employee training
Change is very rarely welcomed with open arms. As much as there is team reluctance to accept a new model at work. There is also an adequate lack of providing employees with apt CRM training. You cannot start a CRM process unless the people in charge in the pipeline know the if's and but's well.
Issues surface due to
Inadequate resources
Unwillingness to adapt,
Underutilization of resources
Poor training,
Lack of leadership and support.
Winning over the stakeholders is important. When you plan to implement a CRM system, it is essential to win their confidence and explain why you plan to do this. Letting them figure it all out will only mount frustration and lead to a bad experience. As we mentioned before, 60% of CRM depends on people.
Implementing CRM before having a strategy
Now, that's something you should not do at all. When we say strategy, we mean customer strategy. You are planning CRM for that customer. How can you begin with the implementation unless there is a strategy in place?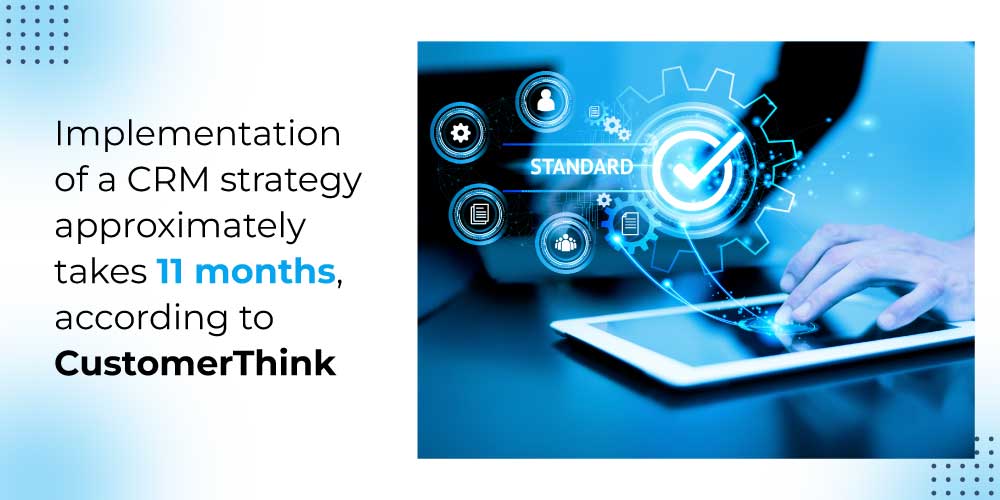 Of course, CRM can do a lot of things. Some highly complex things too. But how do you know what you aim for if the strategy is not worked out? CRM can do wonders, no doubt, but before you sign up for anything. It is vital that you
Have a customer acquisition strategy
Have a customer retention strategy
And it is not just about having the strategy but implementing it. Harvard Business Review says that having a marketing goal and segmentation analysis in place solves the problem of implementing the CRM process. Once you have a strategy, your focus now moves to choosing right CRM software, align its process and work around it.
Failure in social integration
Social CRM serves best to gain actionable customer insights. Besides, 72% of customers do not interact with a message that's not personalized. So when you make use of social CRM, you are letting people communicate with you based on their choice of channel. Say email, phone, or text, and of course, social media.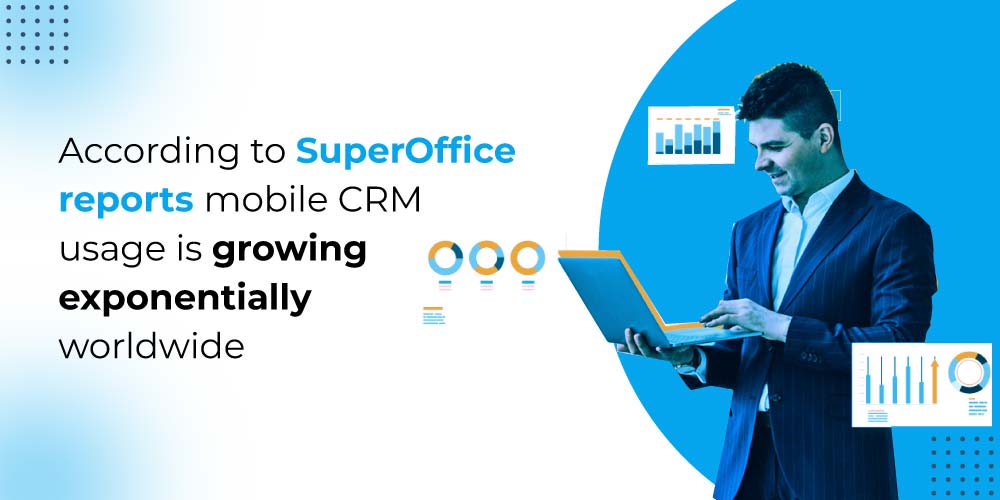 Therefore, missing out on social interactions is an absolute no-no. Because people are indeed using these social platforms to communicate with businesses. And also expect responses within an hour of interaction.
And not just social but other third-party integrations are also crucial today. Because otherwise, your CRM will be a deserted information island. These become crucial also because they give a complete view of your customer. Therefore integrating your CRM with telephone providers, email accounts, customer support, and marketing tools et al. helps in the process. You not only gain the overview, but the customer support team also has quick access to data when approached for grievance.
In addition, failure to use these integrations will not only hamper your sales but affect your marketing initiatives too. So at all costs, refrain from the idea of not having third-party + social integrations. Use them all.
No or less use of automation
Automation is a boon to some extent with CRM. It can assist in the sales, marketing, and support divisions if utilized well. Because they save your time and resources.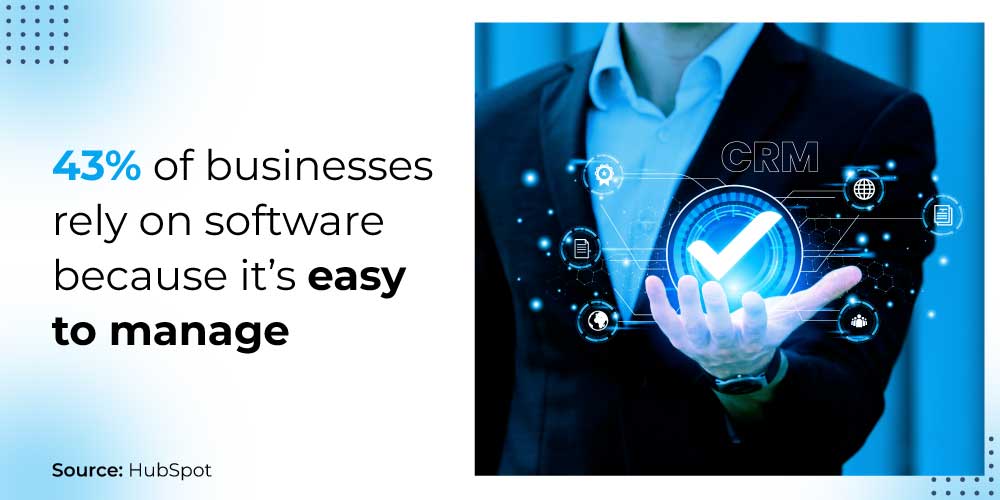 That is, they help you:
Close deals
Lead conversion increases
Brand trust is developed
Strong customer relationship is nurtured,
Implying you grab the opportunities better with automation. Therefore, not using it well can lead to your falling behind.
In conclusion,
In our discussion today, we have seen how Implementing CRM is not that easy after all. And how prone we are to commit mistakes that shouldn't be committed. From taking a tour of the important factors for CRM success to reasoning out what goes wrong and highlighting the key mistakes that should be avoided.
Our sincere effort on this subject comes to a halt for today. But we are waiting for your input and suggestions. If you have anything to contribute, please feel free to connect with us! Till then, keep reading.