Sneak-peek into how CRM works in marketing (in a big way)
Our previous discussions on CRM have tackled what it is and the industries it has been serving. But an essential part of it still hasn't been touched. And that is how CRM works in marketing. Everywhere you go now, the word is rampant. CRM's main focus lies in the aspect of relationships.
And it is this relationship management that makes CRM everyone's favorite. Because it is effective in the plethora of contacts that any business experiences. According to Software Advice, just last year, around 49% SMBs made investments across CRM software and sales management. This concretizes the belief that CRM's contact management is indeed like no other.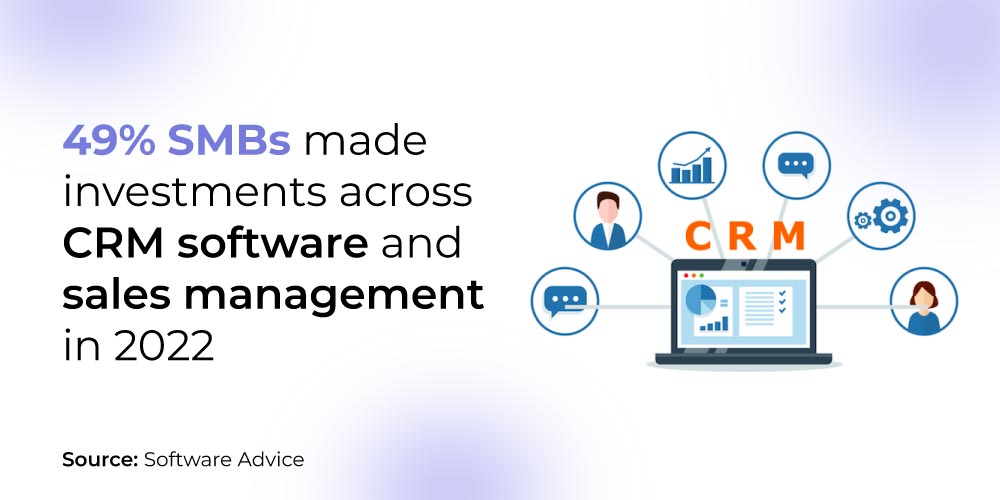 But is that all a CRM is capable of in this marketing journey? Let's find out.
What is meant by CRM?
We are not going to write down a cliche definition here again. But help you get the key idea with some major differentiation.
CRM's predominant functioning happens over three wings:
Sales
Marketing
Customer support
But often, sales and marketing CRM are used in an integrated manner. That's why I thought this key highlight would help. To mark the critical difference.
Also read: A guide to make you understand what is CRM
How marketing CRM is different from sales CRM
Sales CRM focuses on simplifying the process of all the sales requisites that move through a sales funnel and streamlines it in the system.
Whereas marketing CRM focuses on the analysis of consumer interactions in online campaigns. Okay, but that's one way of looking at it. Let's check the next one.
ERP or CRM?
ERP standing for Enterprise Resource Planning, looks into the financial management front from the start to the end—only that.
And CRM, or Customer Relationship Management, looks at the customer data across sales, marketing, and customer support. That is, honing that relationship. There's one more thing, though.
Account-based marketing and CRM
CRM is responsible for tailoring and getting the ideal customers you should market.
Account-based marketing makes use of this CRM segment to implement the in-line strategy. And pitch the marketing material to the right segment.
Well, this helped me shape my framework of CRM in marketing. But it's a long way before we close it here.
What are the available types of CRM?
We had a brief look at the wings of CRM. Defining marketing CRM. But there's more in the types section, among which comes out CRM for marketing—the types of CRM software systems.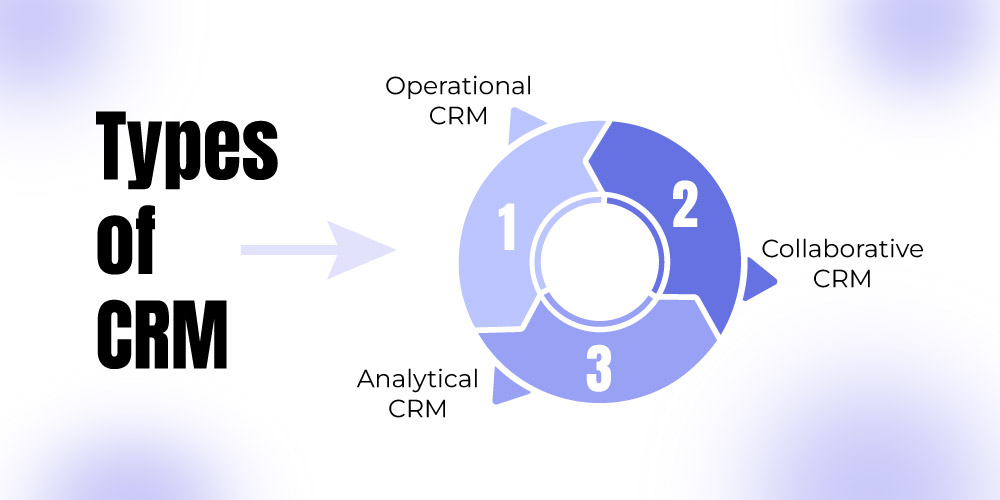 Operational CRM
This CRM type is responsible for streamlining the entire process of your customer relationship. Often focusing on their retention and acquisition. This also helps in executing customer support, marketing, and sales functions. With them, you can apply the streamlined process to your business model through which:
You generate leads
Convert them into customers
And keep them in association for long
Along with automation assistance over:
Marketing automation
Sales automation
Automation for customer service
Collaborative CRMs
This CRM system is used to remove communication barriers between teams and departments. Thus, leading to a better customer experience. It combines the communicative process across sales, marketing, and customer service division that undertake a customer's life cycle with them.
The information sharing is inter-departmental and leads to quick access to data between each set as and when the requirement comes.
Analytical CRMS
The role of this CRM system is to help you understand the behavioral and interactive patterns of customers with your funnel. That is, this helps churn out the gathered customer information into valuable insights.
Thanks to this, you can measure the efficacy of sales, customer support, and marketing efforts. Which means you can evaluate the work you put in and reform your strategy in accordance.
But why are we mentioning these when discussing how CRM works in marketing? We do so because marketing is an important segment in each type. And all of it contributes to CRM marketing.
This leads us to the next segment on CRM's role in marketing. Something we have been trying to understand since the beginning.
What is CRM for marketing?
CRM for marketing is an indispensable front. It is a management strategy that helps businesses earn revenue and increase their profits. With implementation across:
Social media
Website
Calls
Chats
Emails
And other marketing materials.
Therefore, CRMs role in marketing is to run a campaign with the desired results successfully. On the basis of inputs.
And helps the marketing division with the following:
Drawing a complete customer picture
Target the right segment for marketing
Learn about the trends and preferences
Find new and potential customers
The working of the marketing then happens across:
Planning the customer journeys with your organization
Charting out new opportunities to better approach customers with collected data
Data collection directs the progress of the marketing plan
Brings in the right leads who interact with your marketing campaign, material, and channels
All in all, CRM in marketing stands for delivery, determining the direction of that delivery and nurturing the leads for bettering the delivery.
But where is this CRM marketing deployed? We mentioned a few channels above. But the major areas will be followed in the next segment.
What are the areas where marketing CRM is used?
When we talk of the areas, we mean how marketing is widely dispersed here. Therefore, these are the mediums of dispersal.
Email marketing
How much ever you hear that emails are outdated, they still work. And work best for marketing. Do you know why? Because combined with CRM, the emails sent to the segmented customer list are highly personalized. With a message that is charted to feel specific to you. Focusing on your query and need.
Combining CRM with email saves time in uploading the contact list whenever you send something.
The plus?
Your customers trust and engage with the message better.
Social Media marketing
Social media is no more only for entertainment, and we all know that. According to Forbes 2020 report, 81% of people's buying decisions are influenced by their friend's feeds on social media. We can only estimate the number soaring high in 2023. The whole world of Pinterest is now explored way more than before. (From fashion to decor, it got everything) And I say this from a personal experience too. Social media is a definite change maker in influencing buying decisions.
And this is now being used by companies. How? They are integrating the CRM with social media channels that give them information on:
Influencers for your target segment
The predominant hashtags
The topics of their liking
How your audience is interacting with your platform
The type of conversation they are undertaking about you.
While reading on the topic, this is what I learned about the challenges of teams.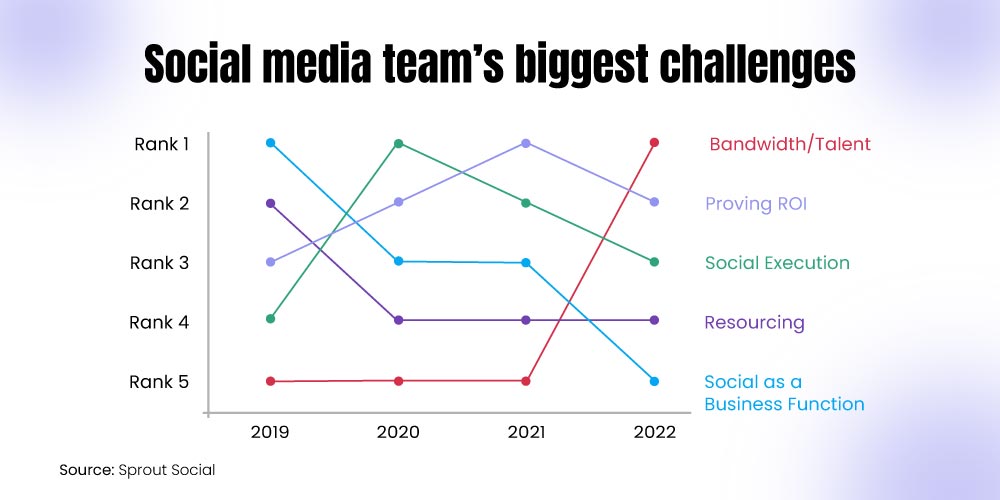 And guess what? CRM is an effective manager for these!
Digital Advertising
This aspect of CRMs marketing is making great waves. Do you know why? Because combining digital ads marketing with CRM leads to a hyper-personalized ad that makes the customer interact.
Because let's face it, we see a plethora of ads today, and how many are actually holding our attention? Very few. The ones making the cut are using this marketing area so that you decide in their favor.
Since marketing is done for the collective good of a business, our next segment looks at what CRM brings to the table for business.
What are the business opportunities with CRM?
Any business that joins hands with a CRM system enjoys the benefits of the following:
Sustainable customer relationships
Reduced sales costs

That is brought into force with the following:

Sales efficiency
Strong referral system
Better cross-selling opportunities
Reach out to the right customers.
Boosts the team productivity in the conduct
And all this is done in a way unique to CRM that encourages: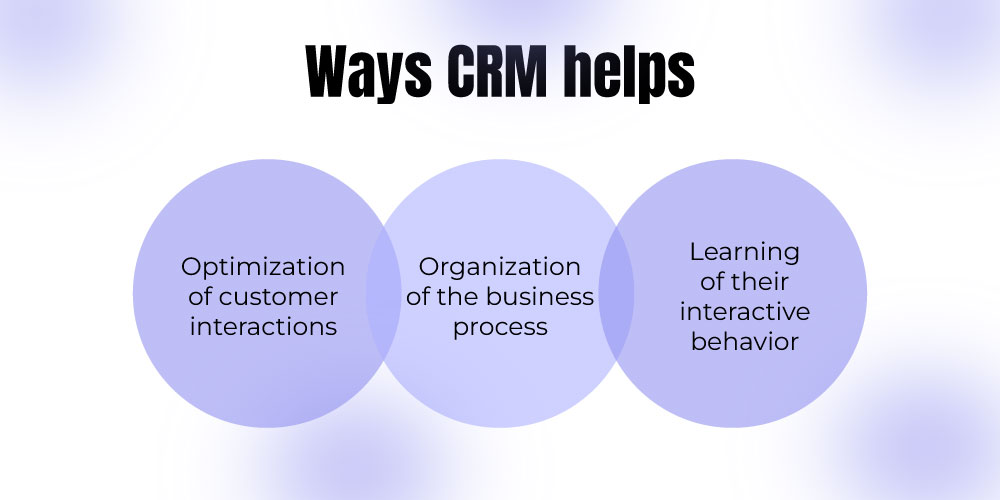 Optimization of customer interactions
Learning of their interactive behavior
Organization of the business process
Thus, prompting a more significant ROI with CRM.
Shift in focus
Although when we talk of the present times, we must focus on the change in a strategic way. And the way customers interact. From multichannel to omnichannel and now omnipresent marketing. The hyper-personalization and interactions based on customer terms are predominant today.
Omnipresent marketing means to be present everywhere, that is, all the visible channels and physical presence. Always available for the customer. And that is now forming the base for CRM marketing strategy.
But before we close the curtains on this discussion, here's looking at the CRM trends per TOI reports.
Trends in CRM
AI combined with CRM is now shaping chatbot interactions. And if we go by Statista reports, the Chatbot market size will be 1.25 billion USD by the year 2025.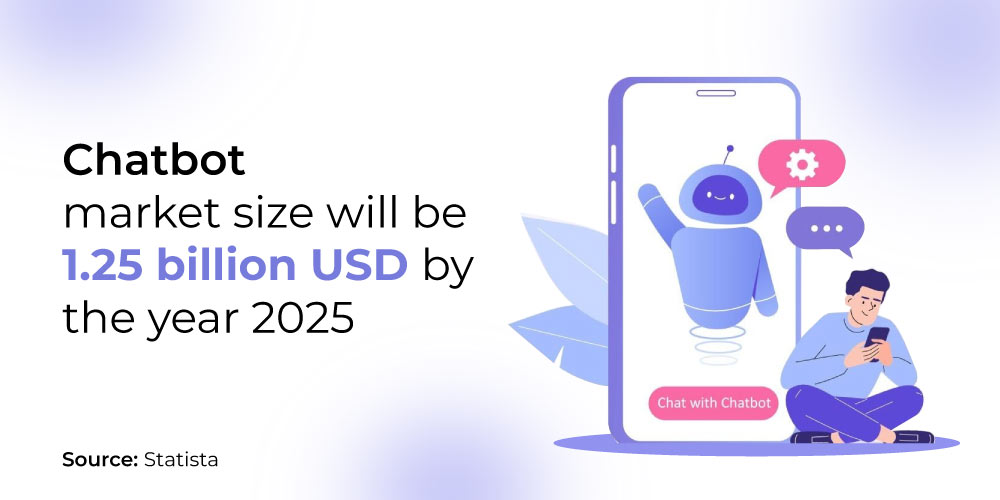 Automation in business operations.
Mobile CRM to tap on the 'smart' phone audience
Social Media CRM (we talked about it)
Predictive analytics for consumers
In conclusion,
We hope our address on how CRM works in marketing gave you critical pointers. If you have anything to add to the discussion, please feel free to connect with us and help us take this further.
For now, our discussion here comes to a halt. From discussing the types of CRM to focusing on the rung of marketing and how marketing is distributed. We saw it all emphasizing the changing times and predictive trends. But can we really conclude this? The field and discussion attributes are wide in themselves. Suggesting a lengthy dialogue for each.
But for now, we take a pause. Till then, keep reading.