CEDCOSS now: Team in attendance for MongoDB database workshop
In a world that undergoes constant change and development, keeping up with the modern data platform is crucial for a global industry giant. In that same line of thought, a team of 50+ developers from CedCommerce, the multichannel selling vertical of CEDCOSS, attended the much-anticipated MongoDB database workshop in our Unit 101, 1st Floor, Eldeco Chamber 1, Mandi Parishad Rd, Vibhuti Khand, Gomti Nagar, Lucknow.
The workshop took place in our mentioned premises on 24th June 2023. With an aim to educate and enable our developers to leverage MongoDBs' Developer Data Platform. It panned out based on the most voted modules by the engineering team of CedCommerce. And consisted of:
Industry-relevant presentations and use cases
Product demonstrations
A concluding Q&A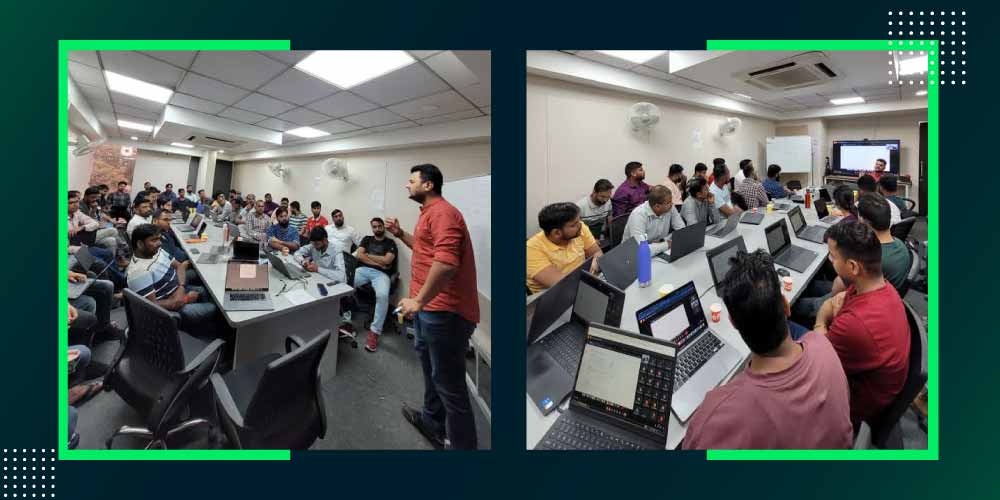 The Key Highlights from the Workshop
Our team in attendance embraced the event wholeheartedly and gained the following insights:
Cost Optimization
MongoDB is critical of the cost utilization by a database infrastructure and therefore sheds light on how their cost optimization features, including.
Intelligent scaling options
Resource Allocation Strategies
Utilization of serverless computing
Help them minimize the expense while ensuring high availability.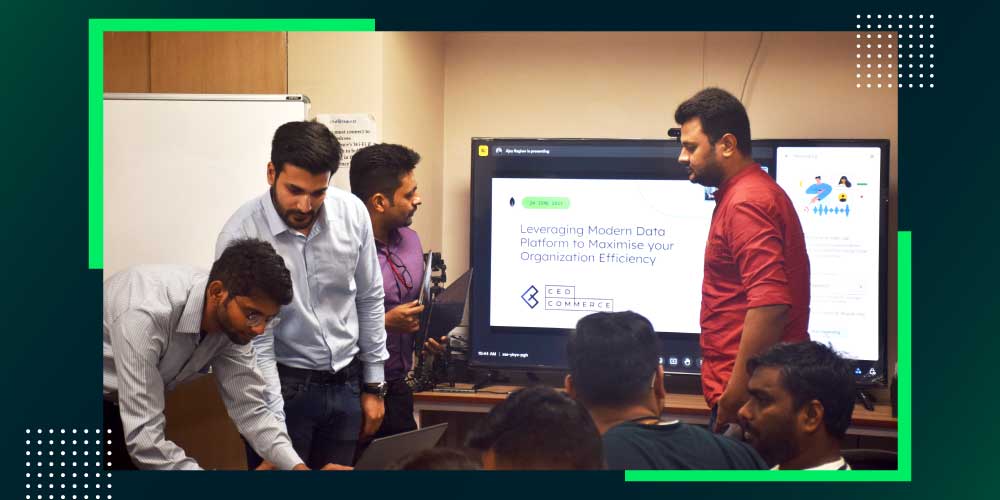 Performance Optimization
While addressing the subject, our team was fortunate in learning and exploring the best practices that can be undertaken to enhance the overall system efficiency.
Mongo Search
During the workshop, our team also learned about the skilled search capability of MongoDB. Where it's text indexing and querying capabilities were very well demonstrated and showcased. And further highlights were seen in the form of the robustness of the search functionality within our applications, thanks to its full-text and geospatial search enablement.
Transaction
MongoDB database has a unique capability with its transaction feature. We learned so through the idea of ACID-compliant operations that it allows. Which results in maintaining data integrity across multiple documents and collections. For our team, this did serve as a game-changer for complex data manipulations, as this will add to enabling reliability and consistency in our applications.
The MongoDB team
The excellent workshop came to fruition with the able conduct of a supremely focused and talented team that comprised;
Ajay Raghav, solutions architect at MongoDB,

Whose role pivots across infrastructure provisioning, driving POCs, delivering tech workshops, and resolving challenges with relevant solutions. He rendered help to our team in learning about the
Capabilities of Atlas Search
A cost-effective way of running the database
Efficient ways of performing joint operations and transactions with MongoDB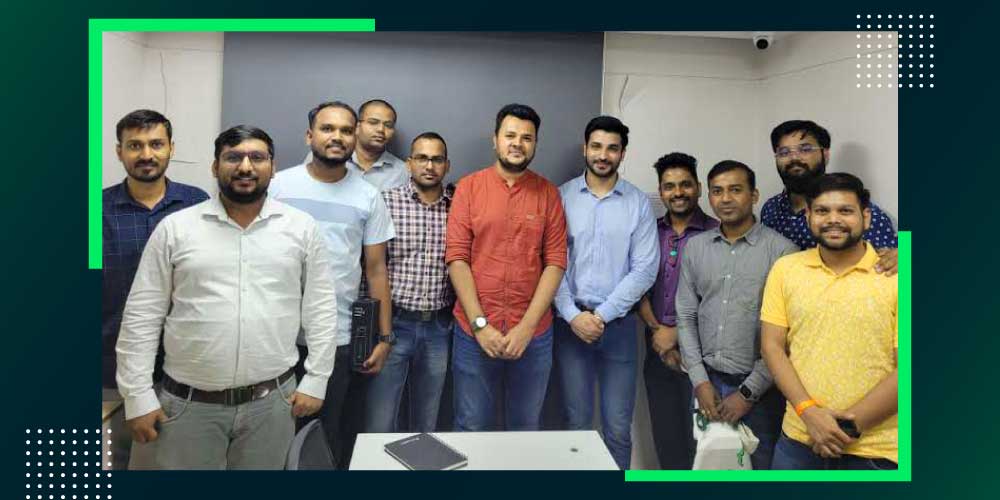 Shehzaib Qadri, customer success manager,
Handles the ropes of steering Atlas adoption and client support. As a key player for MongoDB, he helped our team gain perspective on
How to support the client's rights using Atlas?
How to quicken the resolution of support tickets for Atlas?
Joining them in the panel was
Paras Gupta, Account Manager CedCommerce
Who plays the central role in the engagement and performance of CedCommerce with MongoDB. And is the key player in driving new initiatives and client enablement.
His input on this front was central to the workshop's learning.
Followed by their insights on the platform. It was time for a quick quiz. The winners weren't returned empty-handed. They left with prizes for being the top performers.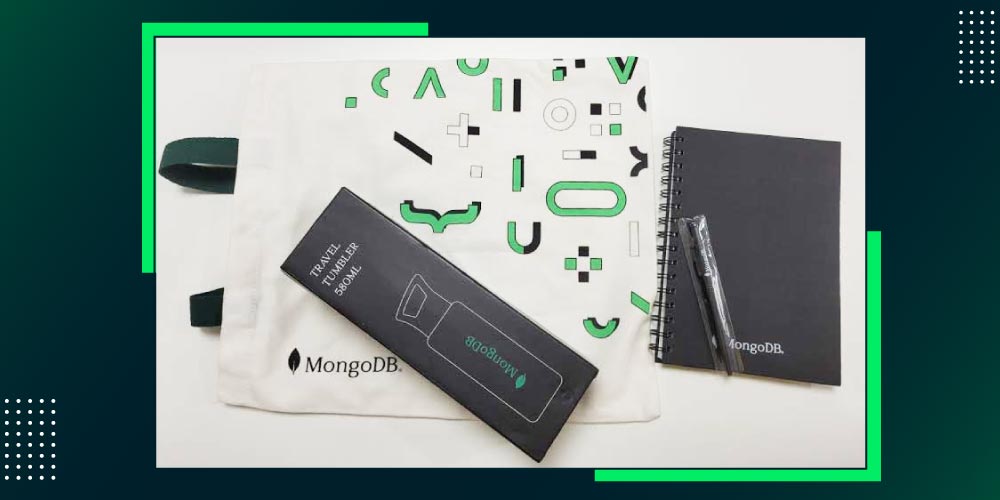 The workshop thus concluded on a happy and contented note, providing valuable insights on and from MongoDB.
About MongoDB
MongoDB is an open-source NoSQL (Not only SQL) database management program that is headquartered in New York. Which is built by developers for developers to create, transform, and disrupt industries to the lengths and breadths of software and data.
And helps work with large data sets.
Organizations make use of this robust platform for
ad-hoc queries
Server-side JavaScript execution
Indexing
Load balancing
And much more that's in offering with MongoDB. This also allows the development teams to pace up with the changing dynamics of modern applications while maintaining the best user experience.
They are also provisioning users with a server to create databases with MongoDB. Where the data is made up of collections and documents. MongoDB has been enabling multiple data databases with numerous collections. Moreover, the value it has been adding to the software and data operations deserves your uncompromised attention as they believe developers are critical to shaping technology's history.
To know further, head to: This is MongoDB.
Wrapping up
MongoDB and its team don't keep the idea to themselves but diffuse their learning across the globe via various workshops and events. And as an organization that's steadfast in bringing digital transformation, we are fortunate to have earned an insight-laden afternoon with the team. Here's to many more in this process of learning.