Clinched our 6th at Deloitte Tech fast 50 India
Big win ALERT! Deloitte Tech Fast 50 India has crowned us for the 6th time in a row! The entire team at CEDCOSS is rejoicing at this big win! As this happens to be our 6th consecutive and successful victory. Tracing our first steps of 2016 and seeing our journey 6 years later with Deloitte. This consistency is what makes us proud today.
In addition, this year, Deloitte enters its 17th lap of the journey where it has been recognizing growing technology companies. Both private and public based over the years. Helping them stand out in the crowd and recognizing their scintillating contribution in industrial fronts of Hardware, Software, Communications, Media, Life Sciences, or Clean Technology.
Starting way back in 2005, Deloitte Touche Tohmatsu India LLP (DTI LLP) is a sub-event for the APAC Technology Deloitte Fast 500 Programme. Where the event recognizes the company's success by analyzing an organization's percentage revenue growth over three financial years.
Deloitte technology fast 50 India has been the wings of fire for many like us. And it's with immense pride today, we unfurl our latest clinching with the program! Here's to our latest victory at Deloitte Technology Fast 50 India.
The legacy continues, and so does the story- WE DID IT AGAIN!
CEDCOSS wins at Deloitte Tech Fast 50 India 2022
Registering a phenomenal growth of 202% CEDCOSS has once again won its place with Deloitte Tech Fast 50 India for the 6th time! We as a team are truly humbled and elated with this achievement.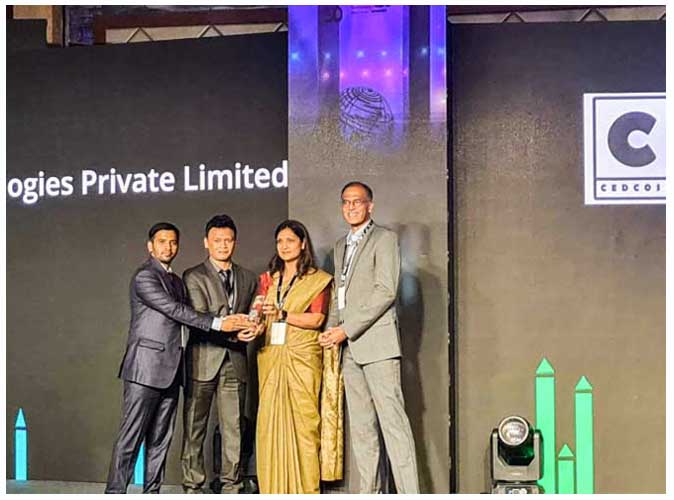 Earning recognition for the 6th consecutive year is a feat in itself. And we take this as a heads-up for the next lap. We extend our gratitude to the panelists at Deloitte Tech Fast 50 India for this conferring.
Initiation as a fastest growing technology company
Back in 2016, we began our run with this program of Deloitte Tech Fast 50 India. And today it marks our 6th consecutive win! When we started, the team was a small bunch of technology enthusiasts. And today we are an umbrella firm with prominent subsidiaries standing 1000+ employees tall. It has taken quite a lot of perseverance to stand where we are today.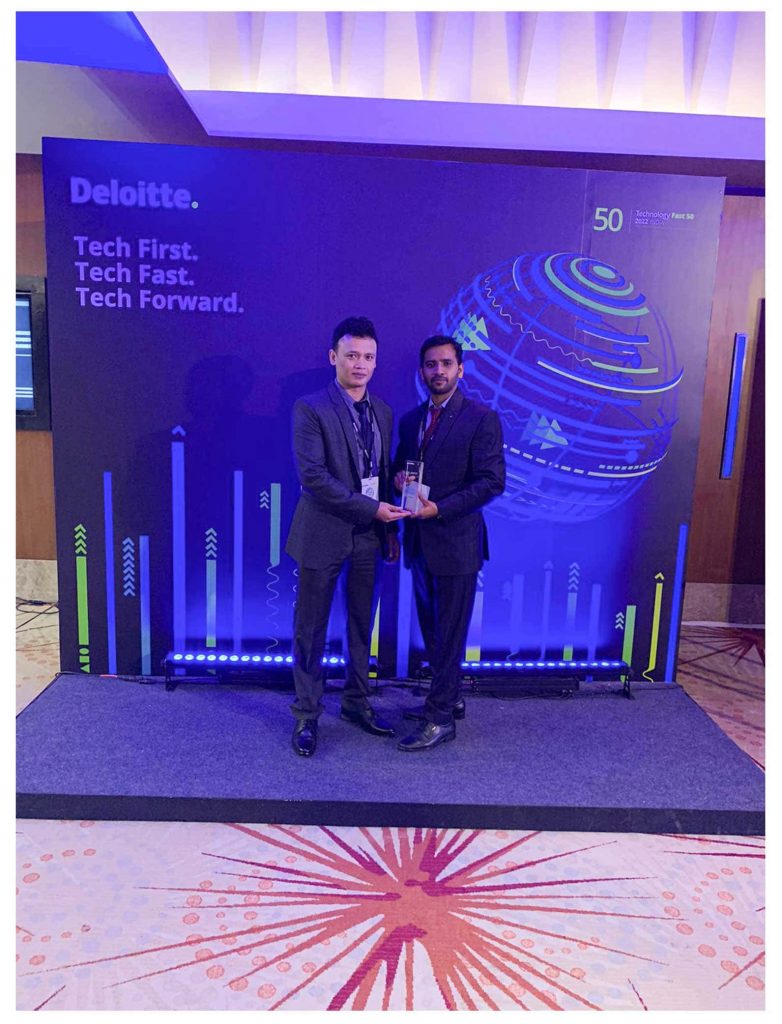 This Community Engaged in the Development and Customization of Open Source Software, or CEDCOSS dreamt of a future of digital transformation. And since its inception in 2010, the curve has only grown upwards and beyond.
Even the pandemic couldn't be a deterrent to our venture. Where the world went grim, we not only ensured steadiness but brought a phenomenal growth of 177% and bagged our 5th (our last outing at Deloitte) Tech fast 50 India trophy.
CEDCOSS' run at Deloitte Tech Fast 50 so far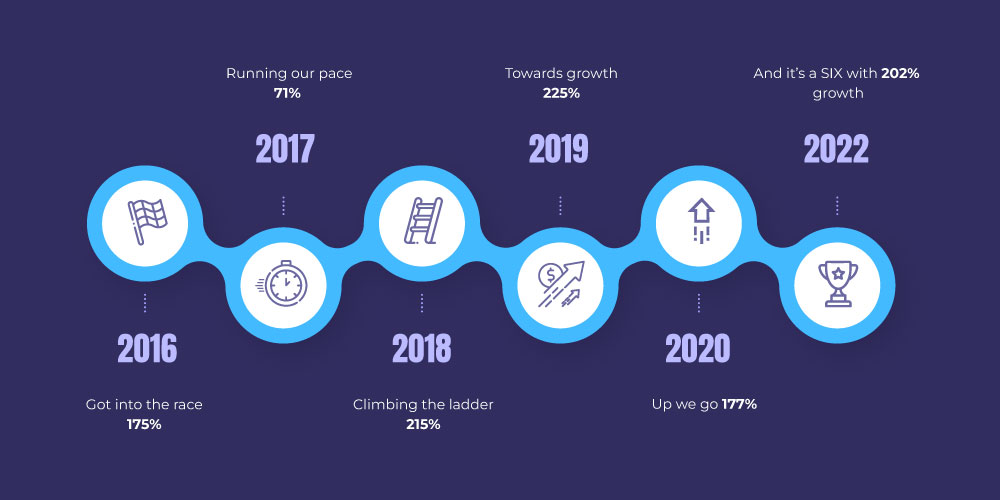 From the Co-founders
Back in 2010, Mr. Abhishek Jaiswal and Mr. Himanshu Rauthan laid the foundation stone of CEDCOSS, which is now among the fastest-growing technology companies today.
They are beyond humbled with the 6th consecutive victory. Let's hear it from them.


BTS – How we worked to make our mark
When CEDCOSS started in the SaaS domain, with two young entrepreneurs, coming this far was only a dream. Where our young entrepreneurs and co-founders Mr. Abhishek Jaiswal and Mr. Himanshu Rauthan kept going with uncompromised zeal and dedication.
Slowly and steadily, work verticals got added to CEDCOSS,
Where CedCommerce is proudly delivering the e-commerce space with its innovative products.
MakeWebBetter is helping the web space as a HubSpot marketing agency for uplifting the e-commerce of clientele strategically.
MageNative at the same time is firming its footing in the mobile application domain.
While our growth cycled through these verticals, we wanted additions. Which would make us become 'more self-reliant' as a business. Like Deloitte put it for its #NEWINDIA this time, our idea aptly coincided with theirs.
WPSwings made headway as a WooCommerce Development services agency and has been easing e-commerce for our partners ever since. It has been serving for the last 6 years but in partnership with MakeWebBetter. But today, it's a separate vertical, thanks to the sharp WordPress and WooCommerce base it has been tackling so well.
We also got another entrant this year. But let's say you got to wait for it, a bit more.
So yes, all these verticals together helped us bag the prestigious Deloitte trophy again for the 6th time in a row!
We only hope to continue this trajectory and keep up the good work.
SPOTLIGHT- How it's going
"No more counting dollars, we'll be counting stars
Yeah, we'll be counting stars"
This song can be our anthem because we came together, kept it together, and worked toward our goals
Presenting, less talk, more figures to talk about
Providing the right tools, suggestions, and marketing guidance or creating sustainable businesses with the right mindset is what drives us to extend help for next-generation digitalization. It is the aim we set our sail with that we strive to live by each day.

Here's to achieving more
Our customers now span even more industries and locations. To support the growing demand and additional needs of our clients, added product integrations and enhancements and expanded our team too. And we take this opportunity to invite you to be a part of our work ecosystem and build a better future of digitization together…Wholesome career growth, happy work culture, appreciation, and recognition, if these are your career aspirations, visit our career page and unlock your potential.
It never ceases to amaze us how creative and resilient people are around the world, particularly in our workforce. The year has been filled with product releases, integrations, automation, and new launches!
The grind continues, and the achievements will keep making it all worthwhile.
To add to it, we
Welcome our newest vertical – MASTROKE.
We told you, we got a new member this year, please welcome MASTROKE. Our digital marketing and advertising wing are focused on catering to the needs of people and their growth.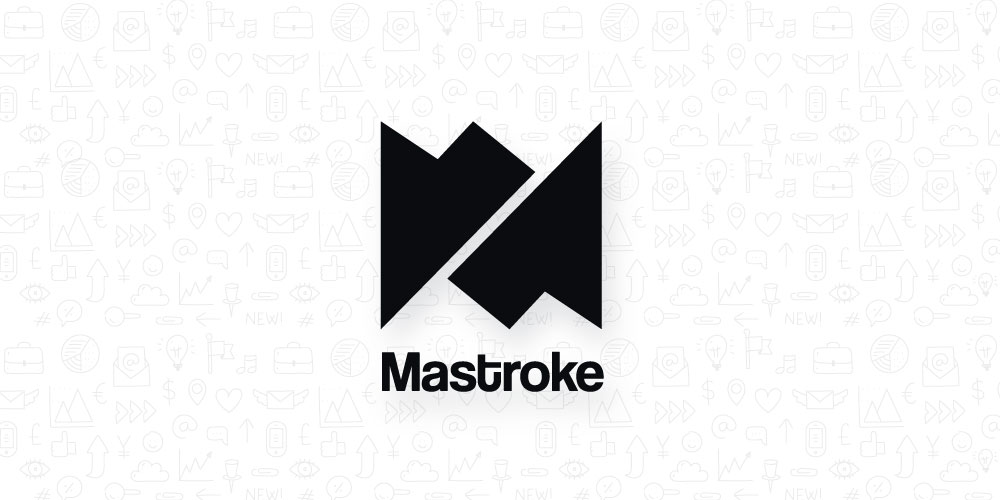 With a consistent team of 200+, this vertical is hitting the headlines for all the right reasons.
While the building blocks were put into construction in 2019, it took quite some time, and finally in 2022 MASTROKE happened. So yes, here's your digital marketing mate, meet them and get on your marketing race!
Conclusion
Deloitte tech fast 50 India has helped us show the industry what we are capable of doing. Gratitude is all we got for the team at Deloitte. Kudos to everyone who has been a part of this momentous journey.
Here's to more growth, more innovations, and more verticals! We are because you give us a chance to. To celebrate this new victory with us. Celebrate CEDCOSS.