Grow Your E-commerce business with these stunning tips
To grow your e-commerce business today, there's a lot more than sheer will to work for. Our previous discussion covered many subjects defining your path when starting your e-commerce website. In this half, we look into what adds to your e-commerce business.
E-commerce dealings can take a toss if you are bogged down by too many strategies to deal with and your investments are not very confident. Because in the coming three years, e-commerce sales will grow up to 8.1 Trillion dollars. So ensure these well.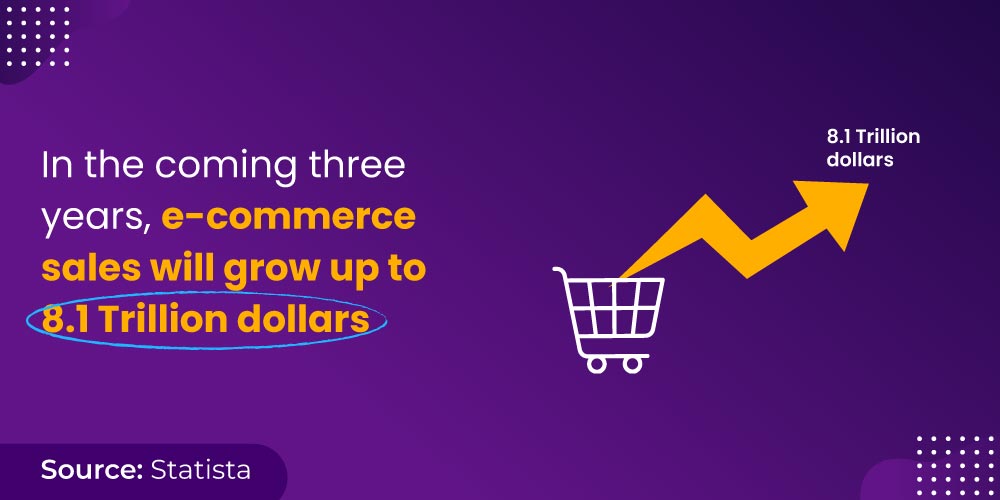 In our discussion today, we will be touching upon the following tips:
Hosting Platform
We are mentioning this again because these determine the success of your business. Especially in terms of e-commerce. Because that grows on you with you. There are many platforms available, including
Shopify,
Magento,
WooCommerce,
Prestashop,
Opencart,
And many more. Which is bound to confuse you as to what will go well. So look for these as consideration factors:
See if the platform is well-reputed.
Carefully examine the cost involved in the platform's maintenance.
Determine the platform's flexibility in terms of your changing strategic models.
Look into the payment processing methods it allows because safer transactions make people stick the most.
Explore more on the platforms
Once, you determine these, work on narrowing the platform by identifying the following:
What's your budget?
The selling product quantity
Does this align with your 5-year plan?
What is the level of technical support you require?
Do you want visual and graphical elements to support this?
Self-introspective questions will only shape the decision. And since your business depends heavily on the platform. This one's not to be missed.
Harp of Repeat Business
One of the greatest tips is this one. Because what's better than maintaining brand loyalists?
With them, you get the added advantage of word-of-mouth. As that brings in more positive customers and builds your brand authority. Because customers tend to purchase often from a brand if they are rewarded for loyalty.
So what can you do?
Offer privileges with a loyalty program. (e.g., The Amazon Prime membership)
Reward them when they indulge in frequent purchases.
Make use of referral programs to promote 'word-of-mouth.'
Offer pleasant customer service.
Ensure competitive pricing.
Special discount programs.
Because selling your new products and services to older customers can be 60-70% more rewarding than pitching the same new products to new customers.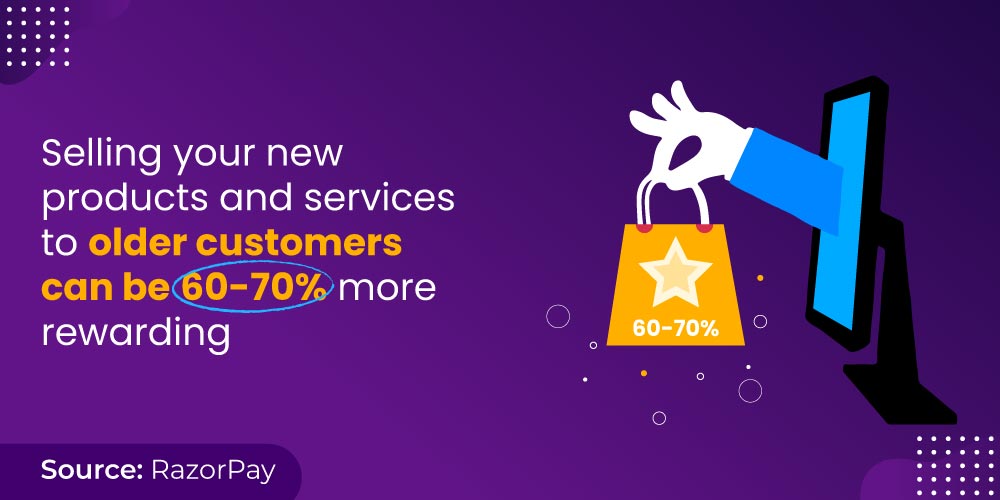 This also helps you retarget better, as you can pitch them more relevant products. An ideal place to do this is your product page so that they get what they are looking for. Along with the added advantage of upselling (a slightly higher-priced version) and Cross-selling (a related product) to them.
Ad Spend Budget
You have to be very particular with this one. Of course, you should indulge in:
Social media Ads (either through CPC or CRM),
Podcast ads,
And many more. But do not spend the entire budget on doing only ads. Because if you are doing this, you are letting go of the potential of your organic growth. There is also so much to earn with Facebook advertising (we know it's a social platform, but targeting and retargeting with Facebook can be of high value to grow your e-commerce business. Especially when it is cheaper)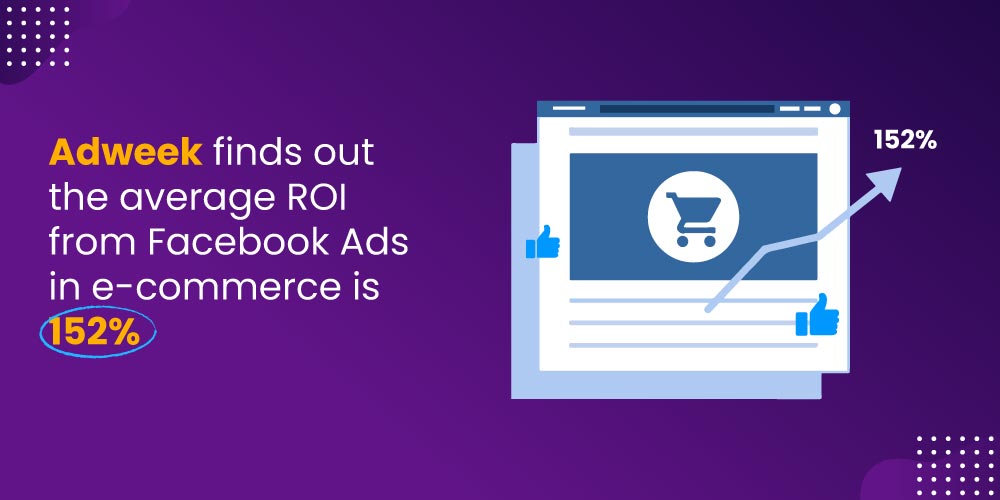 Besides, you can use videos (Now with Reels and YT shorts), and social platforms of TikTok and Snapchat (whose organic potential is heavy). Your organic marketing will work well in one case. You have a solid funnel strategy in place. This also implies using your social media and traditional media in combination with the process.
And involves investing time in content marketing. A strong reckoner for organic business growth. More of which is in the next section.
Content Marketing
This word has long stayed in the field of marketing. It is an inbound strategy to pull your customers to you. Because with content, you solve their problems and give out the solutions they never knew they needed. It helps you get discovered on search engines (text and video-based) and socials.
But what is this content?
Is it blog posts?
Video?
Podcast?
Ad campaigns?
Articles?
Features?
It's all of this. And a mixture of this. A successful content marketing plan helps you with visibility and leads. This means you have to work on building:
Your website's domain authority,
Consistency with fresh content
A blog section in your website,
Remarketing tactics across forums and audience-led platforms like Quora, Medium, Reddit and many more.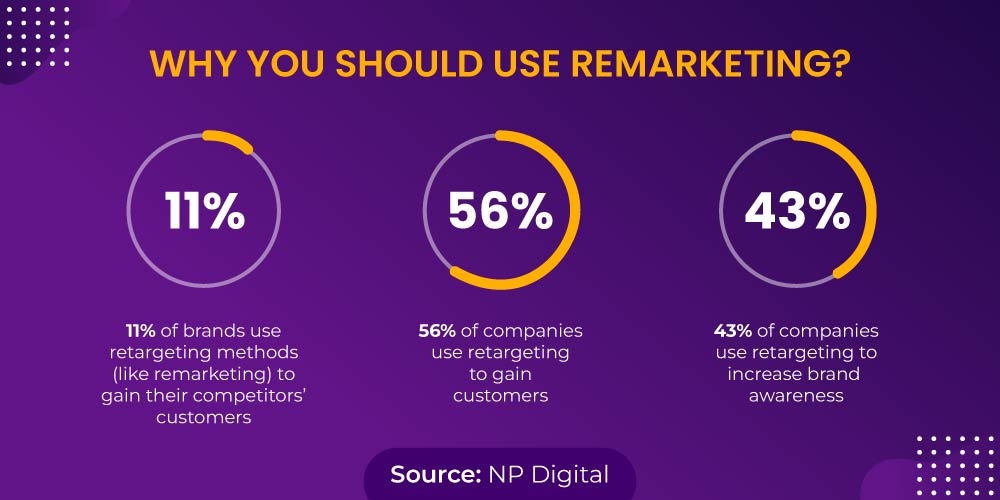 Image source: NP Digital
Social media marketing with valuable content (that's not pushy)
Helpful Call-to-Actions
Guest bloggers for your section
SEO optimization
Because once you start with this, your authenticity also sees good development. While helping in building your brand name and reputation.
Email list building
Email marketing will cross the 10 billion threshold by 2023, as per Statista. Emails help capture connections with consistent communication. It's a reminder we all need. In today's times, email subscriptions help in reaching the relevant audience. Thus impacting major purchase decisions.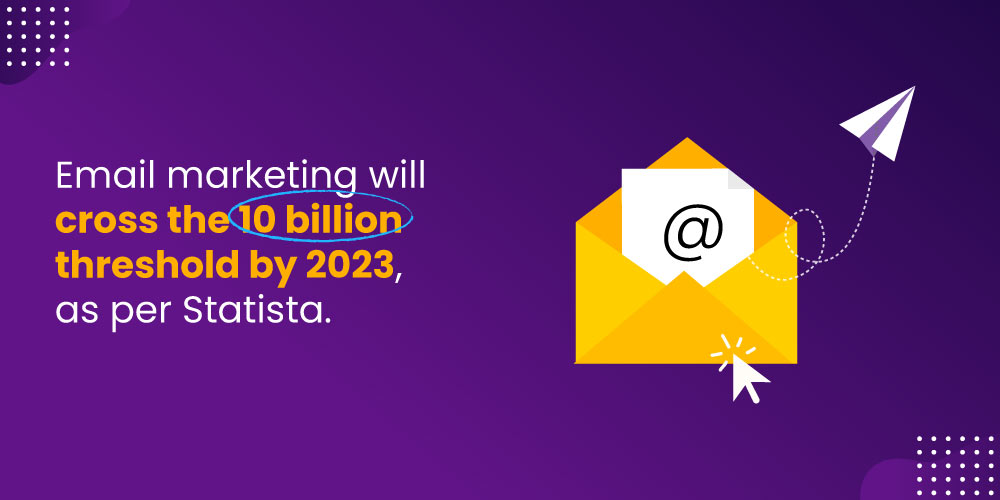 But how to develop this email listing? Why will people sign up in the first place? Barter it. With that signup, you can offer coupon codes, discount offers, and more valuable information.
Therefore, strategizing email marketing is essential. Starting from collecting the email addresses of your target audience for effective lead generation, segmenting them in sets to ensuring the proper communication at the right time for improving conversion.
We talk of relevance, but how do you always ensure it?
Just a subscription and you reaching them recurrently could also result in spam. You can set and get the customers:
When they abandon the cart
The purchase has issues
They are looking for a similar product
Share valuable insights regularly
Ask for their review
Send important, simple surveys
Share your infographics and study
Thank you mail
Inconvenience mails
On top of it, you can automate this process. This also maintains your engagement and hotline with the customer.
Build Trust in the Funnel
How do you usually purchase?
Visit the site
Select a product
Add it to the cart
Buy it
Go to the checkout
Order summary
This is a typical funnel during a purchase. Ensuring trust is tough but not impossible, as it strengthens your conversion. When a customer visits you, highlight the reviews of your products, as that makes them look credible.
Because 77% of customers check reviews before buying.
Your first four steps are taken care of. Next comes the checkout. Many businesses rely on third-party apps like PayPal and RazorPay to ensure a secure payment gateway. And people trust these. There are many out there.
Read more about payment gateway here.
Running Promotions
Sometime back, the now-famous e-commerce site Meesho ran a Maha Saver Sunday. People hoarded in to make the purchase. Myntra comes up with this end-of-reason sale. And so many more sites do something similar. The point is they are running promotions to capture their audience and keep them engaged.
Similarly, you can:
Run discount offers
Use the buy 1 Get one scheme
Offer free gifts (to the lucky ones)
Free shipping on limited edition products
Run promotions for season deals.
These are just simple suggestions from the standard practice. An excellent way to crack a promotion is to wear your customer's shoes and question what they would like, how and on which product. As it has always led to growth in the e-commerce business.
Running promotions is an important tactic to be present and engage with your customers. Make sure to use it on time.
With this, we halt the ongoing discussion on the tips. You need many assets and investments to grow your e-commerce business. But you also need the key pointers to help establish and grow economically. In our sincere attempt at addressing these tips and suggestions, we hope we have led you somewhere well.
If you have more to add or query, please contact us. We will do our best in our capacity. Till then, keep reading.