How we wrote the multivendor success stories!
The e-commerce industry is everywhere today. No matter the amount of time you overlook, the fact is it has indeed become omnipresent. An annual compound rate of 14.7% during 2020-2027 will also give the trillion dollars worth of industry more momentum. Meanwhile, our venture in this regard is set to contribute too. And today, our written word is focused on that. As our discussion heads to "How we wrote the multivendor success stories."
In the following blog, we focus on a few of these success stories.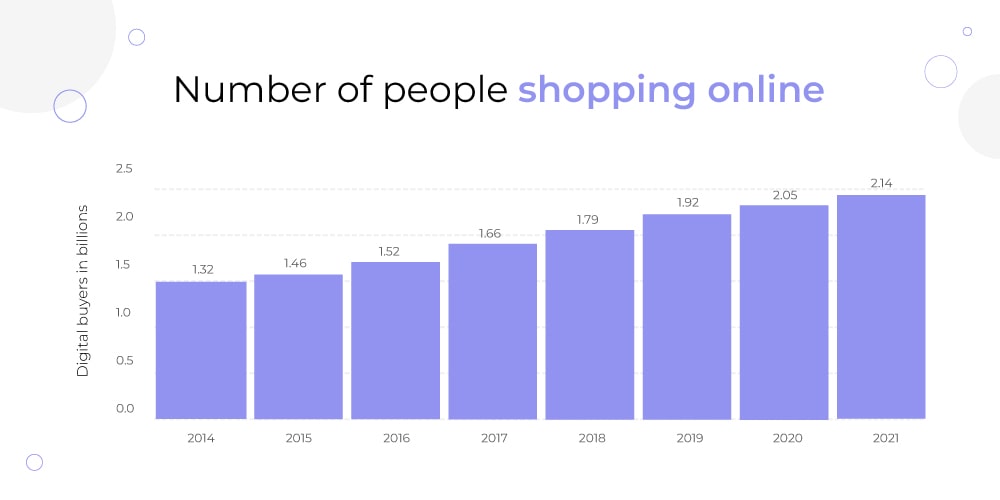 While a lot has already been delivered and continues to be done. Here's all that we plan to showcase.
What is a multivendor marketplace solution?
Before we address a multivendor marketplace solution. Let's address what a multivendor marketplace is. A multivendor marketplace refers to a shopping mall setup but in a virtual space. That is, an ecommerce platform that allows other vendors to sign up and start selling through it.
At the same time, the shoppers enjoy a wide variety of products. Being an online setup, this multivendor marketplace houses a lot of potential. Especially in catering to as many sellers as possible. Now coming to the solution part of it.
A multivendor marketplace solution refers to
"An online solution or program that helps businesses to build their own marketplace storefront. It speeds up the entire development process and makes adapting to a marketplace model faster and more efficient."
Also, a service we have been rendering for over a decade.
You may learn more about it at:
Build with Multivendor solutions!

How are we helping the industry?
We have been acting as multichannel selling facilitators. At the same time, provide multivendor marketplace solutions. That is aided and supported by:
Multivendor solutions for B2C & B2B-
Our multivendor solutions for B2C are extensive softwares that ensure seamless management. Without the requirement technical skills from your end.
Similarly our multivendor solutions for B2B ensure a well-prepared future of ecommerce. Where your marketplace outreach and conversion possibilities multiply manifold. With of course a premium business experience.
PWA solution for Multivendor-
Standing for Progressive Web Apps, it comes with strong ReactJS and GraphicHQL technology. And ensures an amazing user experience for your consumers. With unmissable features of multiseller compatibility and faster loading.
Marketplace integrations-
That provides smooth integration and connectivity to global/ regional marketplaces for sellers.
Marketing automation-
That enables improved targeting of the audience. And delivers more with better segmentation, ROI tracking, to a plethora of possiblities with automation.
Digital marketing-
That establishes the much-needed brand identity and enhances the digital marketing presence. Via SEO services, social media marketing, content and video marketing, and analysis & tracking.
In addition to this, we also take up:
Adobe Commerce Development services
Mobile app development/ Progressive web apps
And Custom solutions like shipping or payments, or anything more specific
That would provide an edge to the sellers over marketplaces.
"Multi vendor solutions are basically proving to be effective not just for startups but also for shaping up already established individual businesses. Our aim is to make this transition super swift and allow business owners to digitize their expectations with our uninterrupted support." Adds Mudit Shukla, Director at CedCommerce.
We deliver a complete solution to the ones in need from those mentioned above. Multichannel selling and the multivendor marketplace solution are indeed one of a kind here.
The success stories we have created:
Fueling MyPetrolPump's startup
Door-step delivery for diesel! The amusing idea by Ashish Gupta led to the foundation of MyPetrolPump. A door-step fuel delivery startup. The idea came into being when the founder saw groceries and food getting delivered. His startup aimed at delivering diesel,
To customers for refilling fleet vehicles, cars, generators, and more.
To commercial complexes and hotels.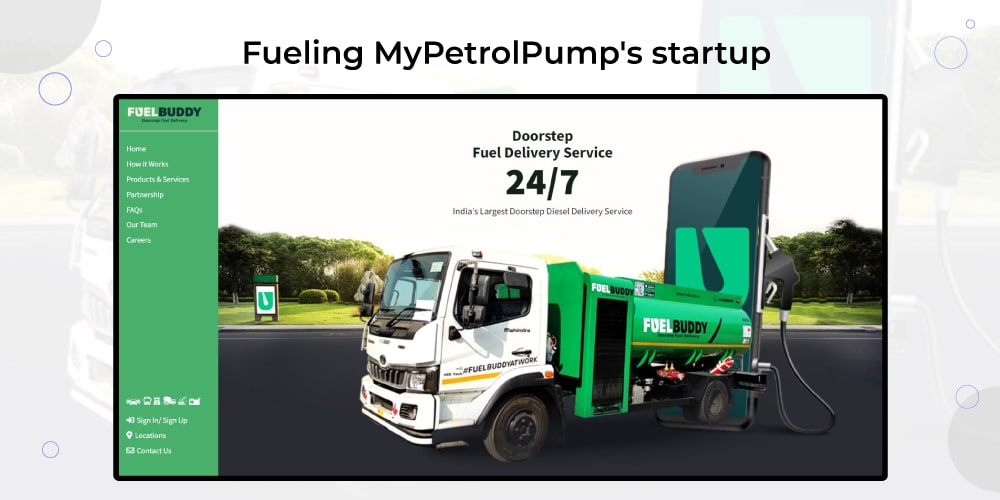 Based in Bangalore, Ashish's startup has garnered more than 30000 orders in his 3-year journey. Success began to approach the startup after he came up with his idea in 2016 to us (Our sister firm, CedCommerce).
We ensured his website creation from scratch and added customs wherever needed. Say for smooth orders and customer transactions. A multivendor marketplace solution was the need. And we chipped in well because he wanted a multi-seller platform.
Where different sellers could connect and sell along. In addition, he and his co-founder Navin Roy also shared a multivendor marketplace app.
That we curated for them. The efforts got results, and their revenue jumped upto 25 crores during 2018-2019. Their novel idea of
Saving time,
Money,
And the environment,
Led us to write this success story collectively.
Read more about it at:
The success story of MyPetrolPump!
The growth of Expressgrass
Expressgrass has been in the business for over 30 years now. Who came to us for regional expansion from the UK to the US and worldwide.
Based in the UK, they felt the need to go online in 2008. And set up a Magento store to cater the online selling of artificial grass and its accessories. Being in business for years, they already had everything running. Once online, things only multiplied for them. The selling became more with the Magento store.
Everything seemed right, with a large inventory size and storage. Soon expansion led to connecting this with other sellers who wanted to sell around. But they needed a way to turn their pre-existing website into the marketplace and not lose their target base. Years in the Magento field prompted us to them. And we delivered a high-end extension for the task.
An extension to connect their website. And keep the marketplace for Expressgrass running.
Thus, allowing to sell listings from other sellers as well.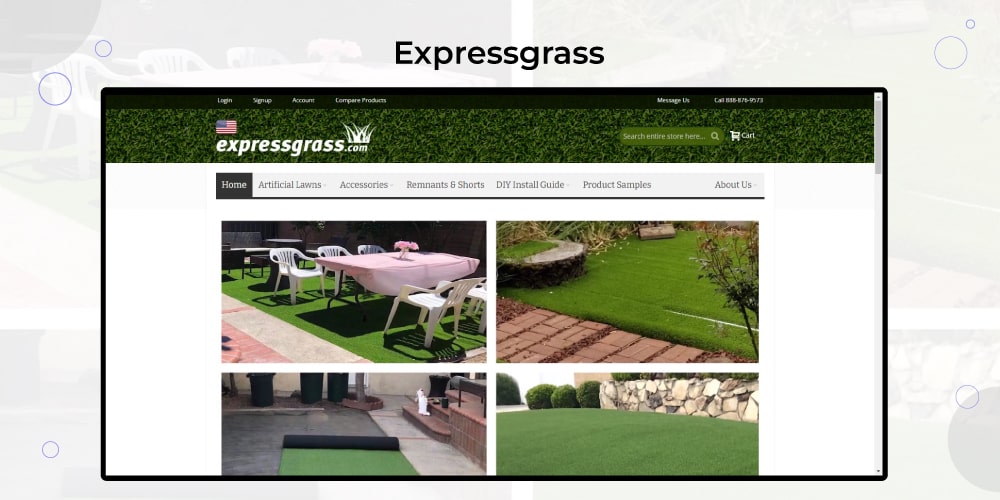 From ensuring bug-free selling.
To resolve their integration-related issues.
While,
Smooth onboarding
Quick resolution
Got their journey sailing up and beyond. Leading to another addition to our multivendor success stories.
The more about the project was understood with the help our Senior Business Analyst, Mr. Syed Ali at CedCommerce.
Who says, "I was overhelmed with the kind & supporting nature of Mr. Brian throughout the discussions. He helped me understand many aspects of the e-commerce retail sector in the UK & USA. There were some hiccups in the middle of the project but we are glad that we resolved them with mutual understanding & collaboration. Tech Lead Ms. Mallika and Senior QA Mr. Zakir helped to complete the setup. With ofcourse timely delivery of the project."
Read more at:
How Expressgrass wrote their story of success!
The WafiApps Success
A one-stop shop that brings good retail exposure to its retail partners. This is what WafiApps is all about. Along with 80,000+ products on its website. 86% of consumers in Bahrain have now switched to online shopping. A trend that was growing, all thanks to a personalized experience. And WafiApps wanted to use that to the fullest.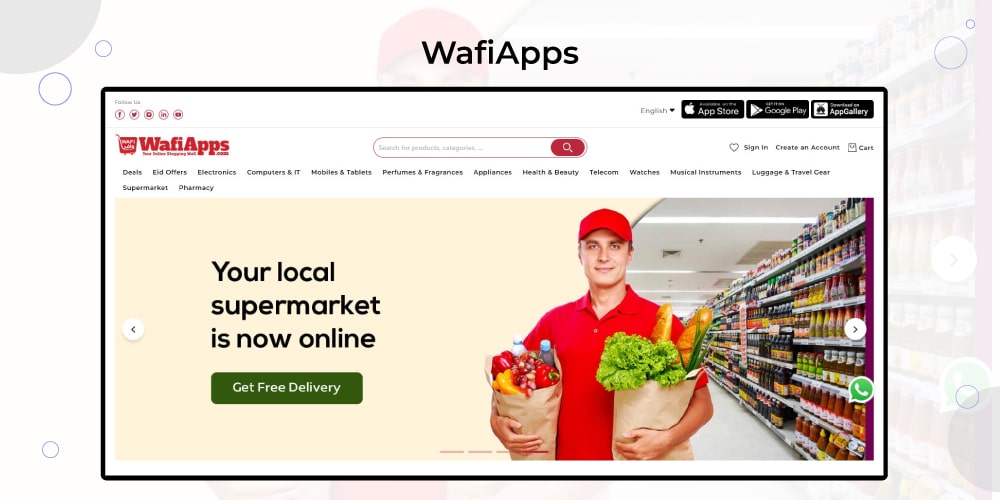 Especially, working with M2.3.x caused a lot of issues for WafiApps. Moreover, they needed a more viable marketplace solution. At the same time, they discovered our (From CedCommerce) online marketplace solution. That was listed under Amasty, and reached out.

To them, our solution felt more,
Adaptive,
Flexible,
And secure.
They availed the marketplace platinum package. In addition, their co-founder, Mr. Joseph, requested the add-ons they had with the previous solution. The same was duly given. And they loved the multivendor marketplace solution. Furthermore, our experts here delivered,
Ready-to-use modules,
Custom development.
Along with,
Vendor free shipping,
Vendor store locator,
Vendor messaging,
Vendor store pickup,
Custom mobile login,
Vendor advance report,
Vendor split cart add-on.
On working with them our team says, "Wafiapps was using one of our competitors' solution before & was unsatisfied with their code quality. Thus, we resolved their many queries on the code architecture as well as non functional points. All these were also clarified in long pre-sale discussions. We as a team worked hard to fulfill the requirements and bridge the gap. And that resulted in a successful e-commerce operation for Wafiapps."

All this also made a massive contribution to the store's vision. They had revenue growth of an undisclosed 7 figure in 2021. Not only have they made e-commerce selling for other retailers helpful. But crafted what we call our "Multivendor success stories."
Also, read it at:
The success story of WafiApps
The trend-setting Inkamall
Inkamall is a Peruvian marketplace platform. Which lets thousands of vendors, stores, and brands sell their products online to a large audience. Moreover, the idea behind it was to connect local markets with shoppers online. As said by its founder Mr. Fredy. With a major focus on startups, sellers and new-age entrepreneurs. And their growth in the virtual e-commerce world. That is, small business owners.
Mr. Fredy needed a strong website that could handle
Delivery,
Customer service,
Easy registration for vendors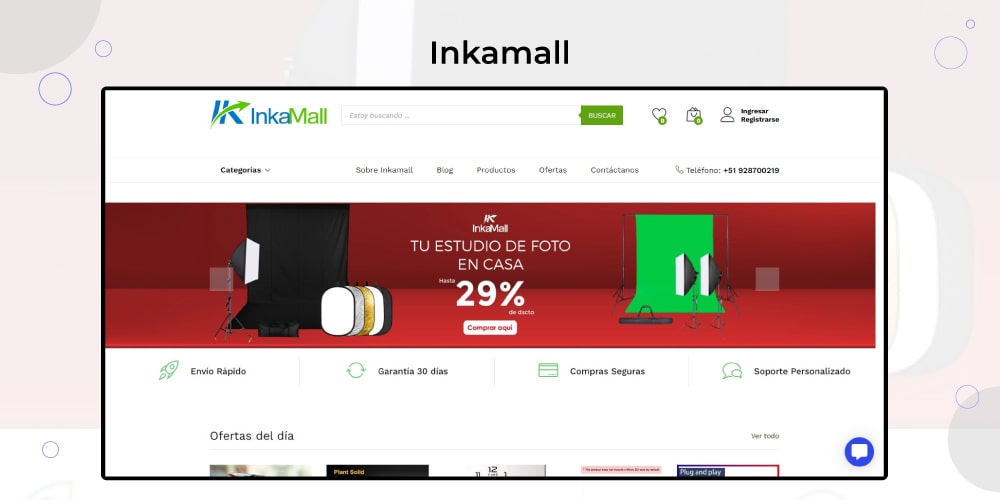 And be a one-stop shop for sellers and shoppers alike. Furthermore, our team worked on his requirements and delivered them all. In addition, we honed its customer service like no other. Leaving Inkamall impressed with us as an e-commerce service provider.

On the experience our team says, "We discussed with Mr. Fredy about the multiseller marketplace requirements in the middle of Covid-19 first wave! He being a cheerful and kind person, helped us in understanding the scope & challenges of the project. Once briefed, we used ready made extensions for the website and apps development. All we can say is, the overall project experience was very good and resulted in a good collaboration."
Meanwhile,
The concern of providing a unique URL to the sellers connected with Inkamall was also resolved.
Along with Periodic updates of features and services.
Additionally, mobile app development was done as per the need.
All made possible with the "multivendor marketplace solution" we got for them. Thus making another addition to the multivendor success stories.
Learn more at:
Inkamall's way to trend-setting
Swissmade's hassle-free selling boost
A watch marketplace. One of a kind for vendors across the US. Here's the story of Swissmade.
Swissmade's CEO, Daniel, channeled his watch passion with the marketplace. That focuses on hyperlocal functions. I.e., buyers get products from local sellers at a minimal delivery cost.
Being a niche marketplace, the challenges were many.
Say;
Shipping was expensive
Low population density
Vendors were not trusting
Navigation was hefty for buyers.
Customer retention was difficult.
But Daniel knew that a niche marketplace would always have a loyal customer base. Hence, he came to us (the team at CedCommerce) for the custom solutions.

Where he received:
Bulk product upload for vendors with the multivendor marketplace solution.
Vendor messaging for direct interaction with the customer.
Buyer ratings on products
Vendor RMA for initiating returns from the buyer.
Vendor stripe payment for splitting payment between vendors and Daniel.
This led to him enjoying a marketplace he had always dreamt of. Today, Swissmade has good customer support and the loyal base Daniel had been seeking.

You can also find out more at: The hassle-free selling at Swissmade
Conclusion
With this, we will conclude the series for now. But a lot is already in store. For the multivendor success stories. We have been working across these to ensure a smooth e-commerce journey for the clients. And collectively, our sister companies of:
Have been contributing to that vision. Although, you can always connect with us for more information. OR visit our social media handles at:
Instagram
We hope this helps your understanding of a part of the core we handle. Because this is CEDCOSS. Stimulating open source, stimulating your journey of the digital revolution.