The trends in SaaS that deserve your attention now
The global SaaS Spend Management Software market size projects a growth of 2456.8 billion USD by 2029, as per YahooFinance reports. Moreover, according to the MoneyControl report, 8 out of 10 Indian SaaS firms expect a growth of over 50% in 2023. But how are they saying this? Are there any trends in SaaS behind the claim? We will find out.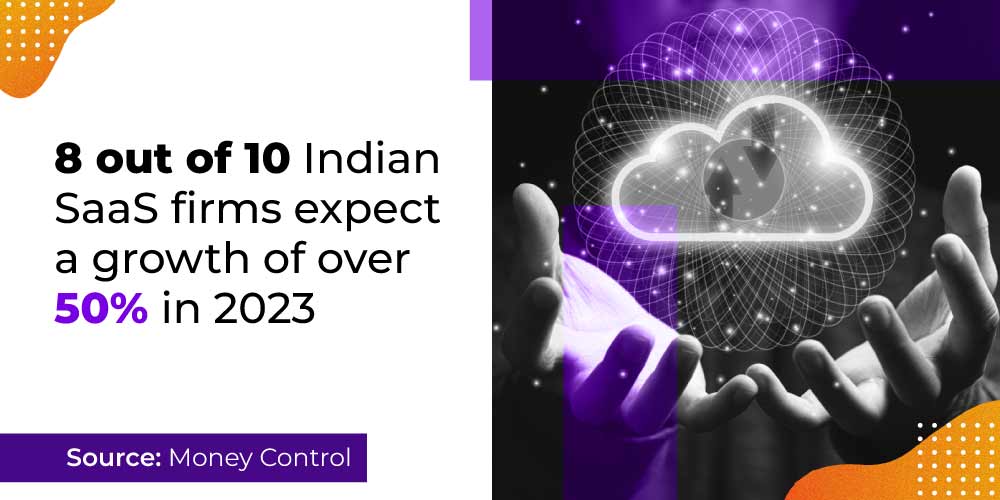 2023 is going to be recessionary across many fronts. The reports are already doing the rounds. And despite this, SaaS promises a continued growth curve. Then we got to look at what it is bringing. Is it a new technology infusion or a whole different treatment with strategy? This very intrigue is what is going to drive our discussion on trends in SaaS today. Here's a listing of what's in store.
What is the present state of SaaS?
Today SaaS is becoming industry-specific (hyper-personalized) thanks to continuous specialisation. Plus, 5G development calls for designing solutions and not just versions of solutions for mobile-friendliness, as this TOI report claims in SaaS today. We also have the growing prowess of AI. Because at present, Gartner claims 16.8% CAGR in 2023 for SaaS. So cloud computing is not slowing down anytime soon.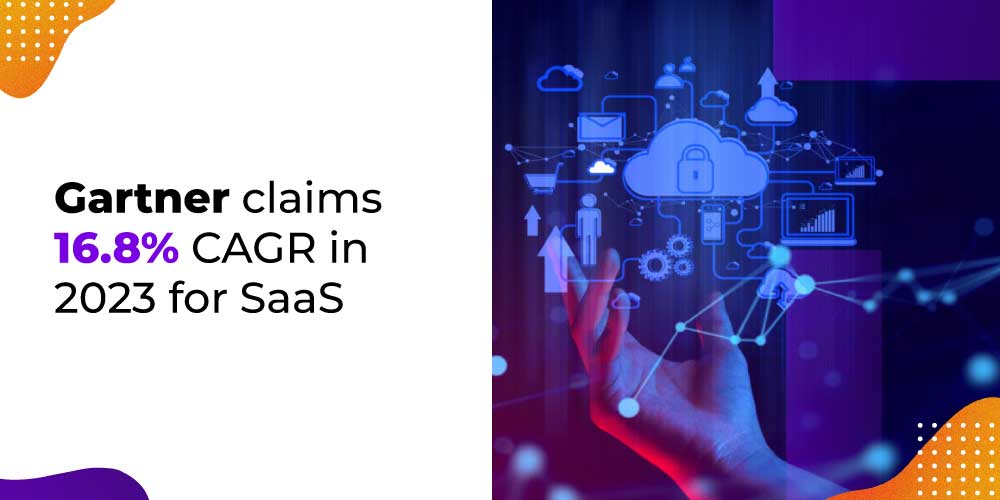 Plus, if you look at the global front, then EY reports and their business consulting partner, Kamalanand Nithiyanand, state that "Indian B2B SaaS companies are two times more capital efficient than global counterparts."
Also read: Why you need SaaS today?
So there is capital flow, technological infusions, and promising growth figures for the year and beyond. The present state indeed looks suitable for SaaS. Reason being, more in less (capital).
But the situation is not devoid of challenges. A broader look is presented in the next section.
What is challenging SaaS advancements?
We mentioned 5G and hyper-personalization in the previous segment, which itself brings the challenge of fulfilment. Where the solution has to fit the basis of consumer needs. But this is not enough. If you look carefully, challenges like
Misconfigurations in securing each permission, setting, and user role to align with the firm's security policy can be complex. Because they keep changing with application and industry policy updates.
The implementation of SaaS applications across business processes as remote and agile ways of working are stepping up.
Source and retain the best talent in SaaS, leading to IT strain.
An unmanaged device could expose the SaaS data to hacking and malware. The issue usually comes with highly privileged personal device owners in case of loss or stolen devices.
Data on the cloud is also attracting threats. But if the shift to Identity Threat Detection and Response Mechanism is undertaken, alerts can be issued when the breach happens.
Reduced visibility in technology investment hampers the business decision-making process. Because there is no strict terminology to control SaaS procurement.
Are creating a sizeable dent if overlooked.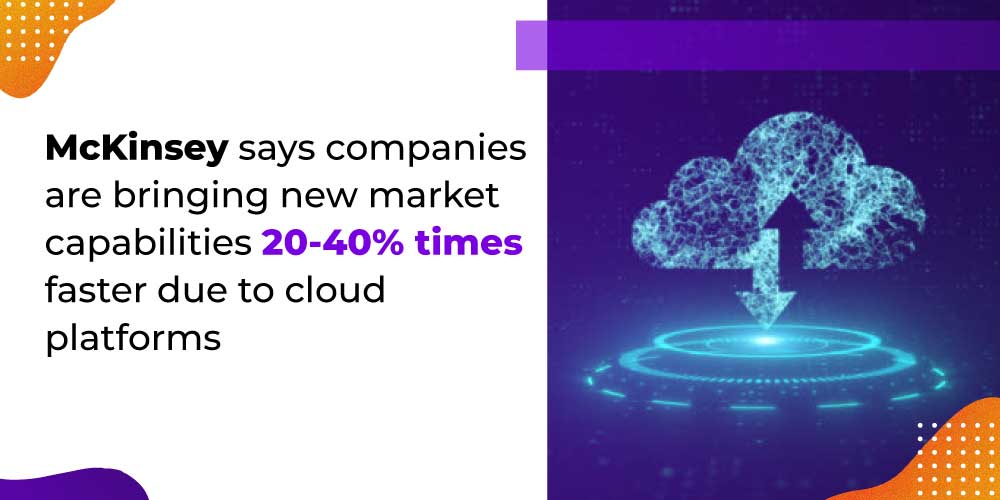 However, if we see the bigger picture, McKinsey says companies are bringing new market capabilities 20-40% times faster due to cloud platforms. So what we have to focus on is an eye for the SaaS trends of today while keeping in mind these digressive challenges we just discussed.
Emerging Trends in SaaS
SaaS or Software as a Service is used by 89% of businesses among various cloud models today, says Finance Online. Besides, there are 86% of companies are running entirely on SaaS in 2023. Massive growth, isn't it?
When we talk of Trends that is catching up pace, we have;
Low code or no code
Low code market estimation is around 187 billion USD by 2030. As the name suggests low code or no code is where you require little to no expertise in coding for applications.
And SaaS-based organizations are making use of this trend. Which means they are developing ideas without technological expert input. The reason why no-code or low-code is trending or making noise is because:
They are easily accessible to anyone.
Startups can leverage greatly from this.
Lower costs
Gives more time to focus and innovate
AI infusion
AI or Artificial Intelligence is making or rather shaping things today. The common fear that it will take away the jobs turns out if tuned well. It is only assisting the process. Hyper-personalization, as we quoted, is due to AI. And thanks to this customer satisfaction has boomed.
Mainly because:
Chatbots are better,
Threat identification alerts are easy,
And of course, maintenance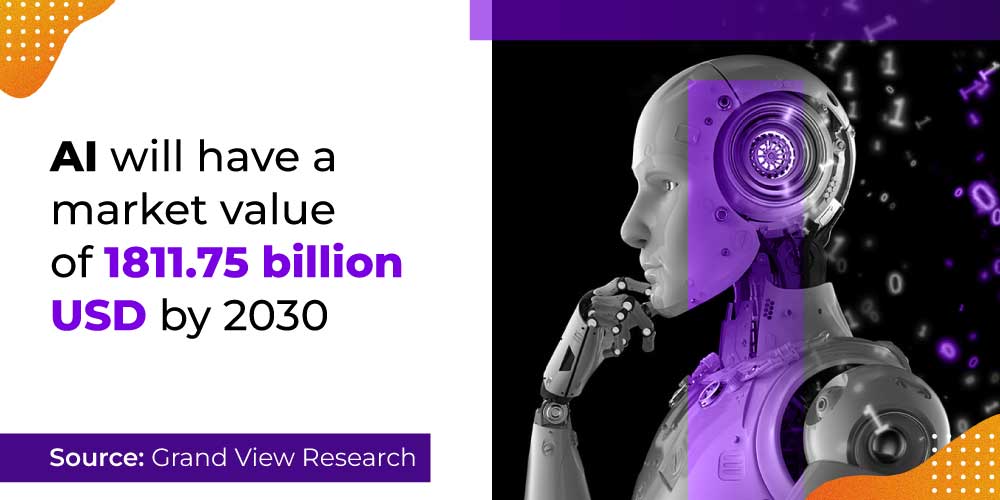 Moreover, AI and ML technologies are getting deployed to access the growth and churn out the right analytics for volumes of fed data. Plus, combining business with AI means more inputs for a lesser cost. Value-yielding integrations and so much more. This then comes to us as no surprise that AI will have a market value of 1811.75 billion USD by 2030.
API evolution
API, standing for Application Programming Interface, is responsible for bringing the downtime of software deployment from 54 to 7 hours. It is due to API, you can easily integrate the new software. That contributes to reduced operational time and an efficient front end.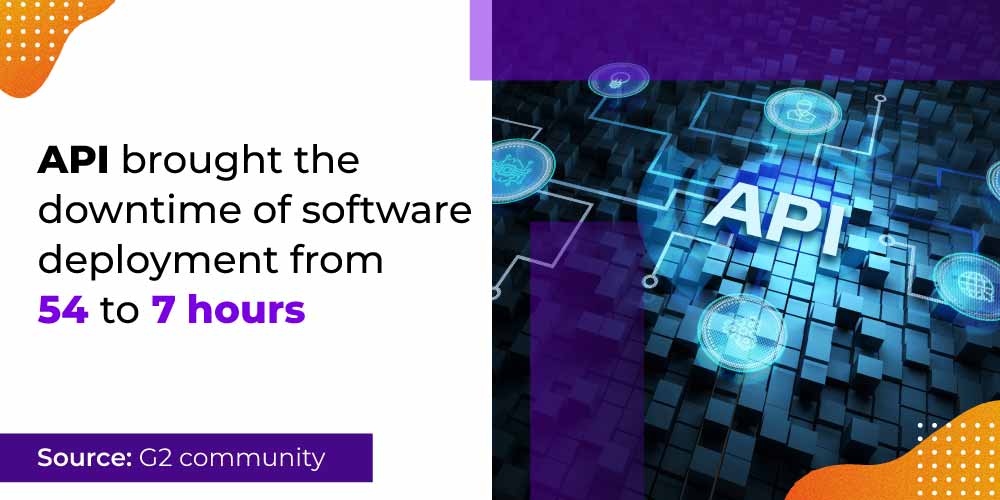 Today it is a forerunner in SaaS that handles:
Delinking 3rd-party servers (that seem a threat)
Governing data access
Context-bound search.
You cannot escape APIs not because it is a trend but because it is a crucial parameter today. The easy-to-use and highly integrated experience, therefore, enables the business's growth journey.
Transition to PaaS
Sometime back, we discussed the difference between PaaS and SaaS.
Today PaaS or Platform as a Service is a viable migration for SaaS businesses because they aim to retain customers better. And PaaS lets companies grow and add custom solutions to their existing service. This means:
The security is developed
The processes are more agile
You can scale with enhanced functionality
Interoperations are easy and smooth.
PaaS migration is also a result of the freedom you get in picking up SaaS services. So this one is here to take things by storm.
Client Retention
Client retention is becoming a growth meter today. Companies are gaining insights on their success with the number of clients they can sustain/ hold back. Because if Bain and Co. reports are to believe, 5% retention can drive 95% revenue growth!
So this inclination is natural. An important aspect working for this retention is AI-infused automation, personalisation and value identification. Along with a decrease in customer churn rate (The %age of business lost).
Because a reasonable retention rate is somewhere around 35% or more in 8 weeks for a SaaS organisation. So focusing on both traditional and personalised messages can help you earn a promising retention rate.
Market Consolidation
SaaS gives you the freedom to operate and an environment free of monopoly. But today, many SaaS units are clubbing up with smaller SaaS units to provide more wholesomeness in services. This means rather than building on a solution from scratch, acquiring smaller firms who offer it makes the service wholesome.
However, this will be problematic for new players to enter the market, but for the existing ones, this will only add. This is a positive give-and-take situation for both the firms as small ones leverage from the large resource base of the bigger organisations.
In Conclusion,
When we talk of trends in SaaS today, we are addressing the changing needs of the industry. With this blog, our attempt was to highlight that. Moreover, when we talk of trends, there is a lot more involved intricately. As Gartner also finds Metaverse, Applied observability, cross-industry clouds and super apps as emerging trends.
Much more is on the rounds on this subject at present. With our attempt here, we have tried to give you a closer bird's eye view of the predominant trends. For which if you got any inputs or suggestions, please feel free to connect with us.
Till then, keep reading.