Shoptalk Vegas 2023: Reignited the best in Retail
Shoptalk Vegas 2023 was a beautiful dream turned into reality for our team at CEDCOSS! Our sister wing, CedCommerce, ventured out again for the largest retail reunion, and we couldn't be more excited.
Shoptalk has been instrumental in honing the retail discussions for thousands of retail changemakers. Where everything from trends to transformational technologies is in attendance for a discourse.  We are grateful to be a part of this union because it gives us an immense scope of learning and hopes for the betterment we aim at.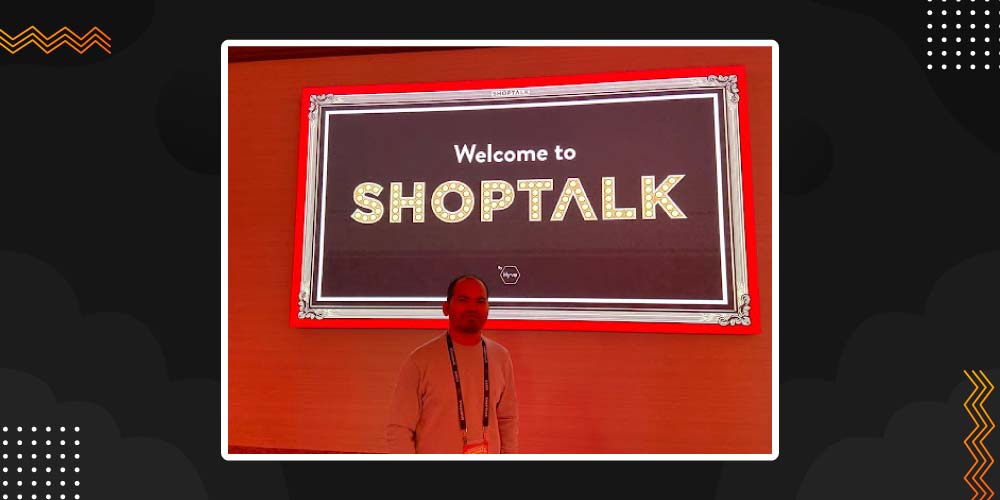 As a Community Engaged in Development, CEDCOSS had a gratifying experience this Shoptalk with 10k+ attendees from 61 countries who graced the dais.
Our Outing at Shoptalk
Our sister firm, CedCommerce, was at Mandalay Bay, Las Vegas, for Shoptalk Vegas 2023. In the event that lasted four days, Shoptalk 2023 was a gala affair. Where we furthered our attendance by being proud sponsors for the retail reunion for the 2nd consecutive time.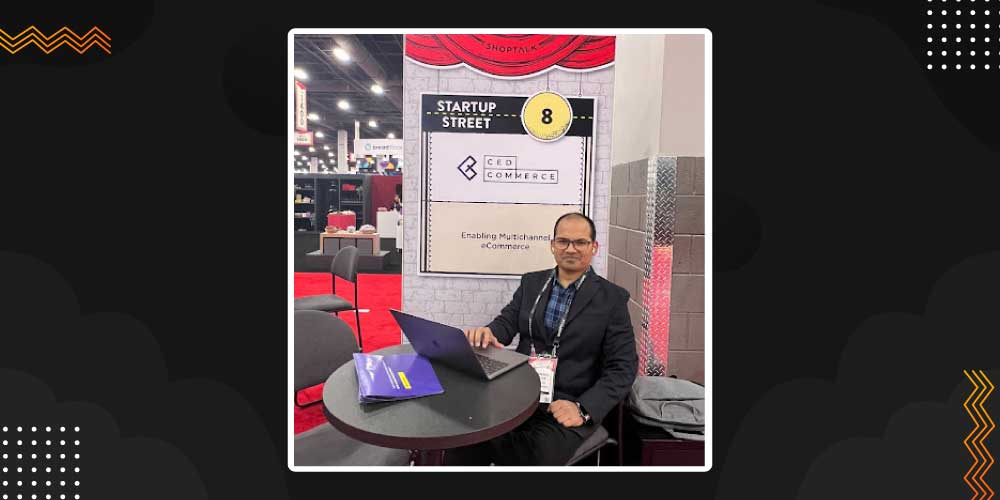 Situated at booth StartupStreet 8, we met and greeted our global partners with our vertical, CedCommerce, as a leading multichannel e-commerce enabler. Presenting the booth and team was our co-founder and director, Mr Himanshu Rauthan. Who reconnected with other global teams and effectively contributed to the Shoptalk learning experience. 
The event
Shoptalk 2023 in the US began on a high note. The beginning of the event involved us all in discussing changing economy and the importance of social channels in driving today's commerce. Along with a holistic talk session about digital commerce.
From there onwards, each day had prolific panel discussions, captivating keynotes, and launches. Especially the dedicated interactions we had with our partners, where indulgence in meaningful conversions became the highlight.
Our journey in Mandalay Bay had a very progressive output as conversations of future ideas helped us plan and foresee the possibilities of tomorrow. With the place and people, the ambience completely won us over. Because it was not just the formal interactions but the informal catch-ups that helped us all get along so well. 
Moreover, discussions about shared ambitions of growth and innovation with industry experts like Google, Walmart, TikTok, Buy With Prime, Wish, Adobe Commerce, WooCommerce, and others quickened the day's pace. Be it our views on the future of online shopping or mega customer insights walking in. We couldn't ask for more.
The newsmakers
This Shoptalk Vegas also gave us the platform to showcase our latest developments and launches. We were in full swing and elated to have received so well by the other attendees.

Our sister wing, CedCommerce, announced its agency partnership with Buy With Prime. A venture that has been getting us heaps of praise from customers and businesses alike.

We also presented our Michaels integration solutions for Shopify and Woocommerce merchants.

Our multi-account connecting feature for eBay and Amazon has been serving the goals and making groundbreaking waves.

We also highlighted the upcoming integration solutions for TikTok Shops UK, Newegg, Joom, and others that will facilitate automated multichannel sling capabilities for them.
Apart from the launches, the outing at Shoptalk Vegas 2023 brought thoughtful discourse with industry leaders.
Our Profound Discussions
This deserves a special mention, as the discussions walked in with great inputs for us. The meetings with our strategic partners like WooCommerce, Adobe Commerce, Buy With Prime, Wish, and Michaels went on over: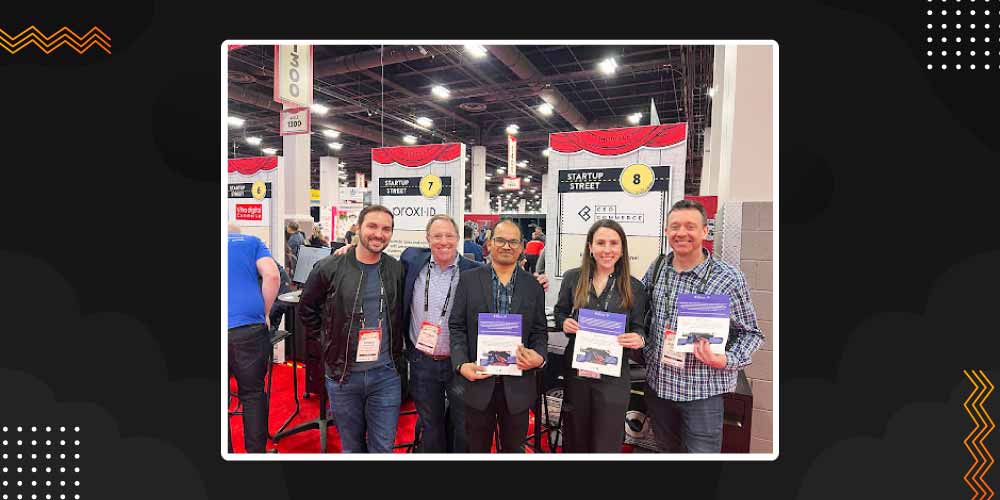 The trends
The innovations
And how new collaborations and opportunities can be discovered to give the best in multichannel retail to the merchants.
Moreover, partners from TikTok, Shopify, and Amazon added to the glory. Our wrap for this event got adorations with the talks of
Carole Diarra, Global VP of marketing at Ugg,
Eva Goicochha, Founder and CEO of getmaude,
Neil Tenzer, VP, Strategy and Development at Tractorsupply,
Steve Dennis (presenter and interviewer) Founder and president at remarkable retail.
The global retail discussion was, therefore, full of insight rollout with regards to: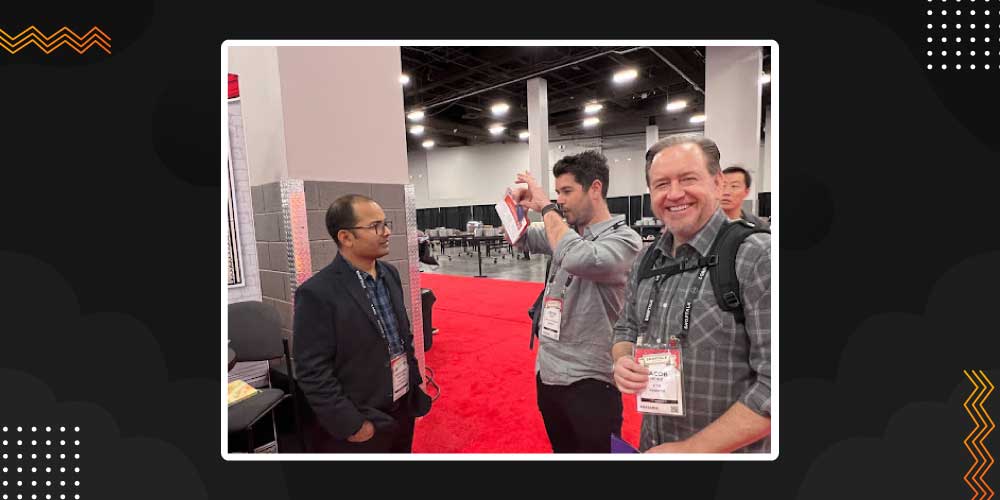 Threats to the retail world
Routes to achieve and accomplish goals
Who and what should adapt to the needs of changing economic times
Consumer engagement behaviour
Influencer marketing today
All of these were beautifully summed up with our major takeaways from Shoptalk 2023. Where we learned that, at present, we are in the 3rd most profound wave of the information age. Coming via the introduction of generative AI.
Furthermore, the event was charged with the electrifying coverage of Shopper engagement, Gen Z's interest in secondhand shopping, and personalization tacts driving loyalty. Along with AI usage for data analysis and user engagement. 
The pool of Shoptalk 2023 was, therefore, a defining experience for team CedCommerce. The flagbearer/ enabler of multichannel e-commerce comes back with charged spirit from Shoptalk Vegas 2023. Along with the baggage that reads…What Happens In Vegas, Does Not Stay in Vegas!
Interactions of Tomorrow
Shoptalk has been an essential part of our journey. Our venturing with this retail reunion started last year when our co-founders, Mr. Abhishek Jaiswal and Mr. Himanshu Rauthan, stepped out in Europe to tap into the learnings of retail potential.
Our second outing at Shoptalk Vegas 2023 makes us feel more connected with our partners and the global retail world. Where the collective aim lies at revolutionalizing the digital world. This was our second lap. But not the last, since we look forward to many more Shoptalks and interactions.
Until we meet again, signing off for this edition of Shoptalk Vegas 2023.