Why do you need SaaS today?
SaaS or Software as a Service is catching up with the world's pace. And you can't deny it anymore. If we were discussing this subject in the early 2000s, this would have been a developing subject of discussion. SaaS as a delivery model and as an industry has seeped deep in. Which is why we are here attempting to understand 'Why you need SaaS?'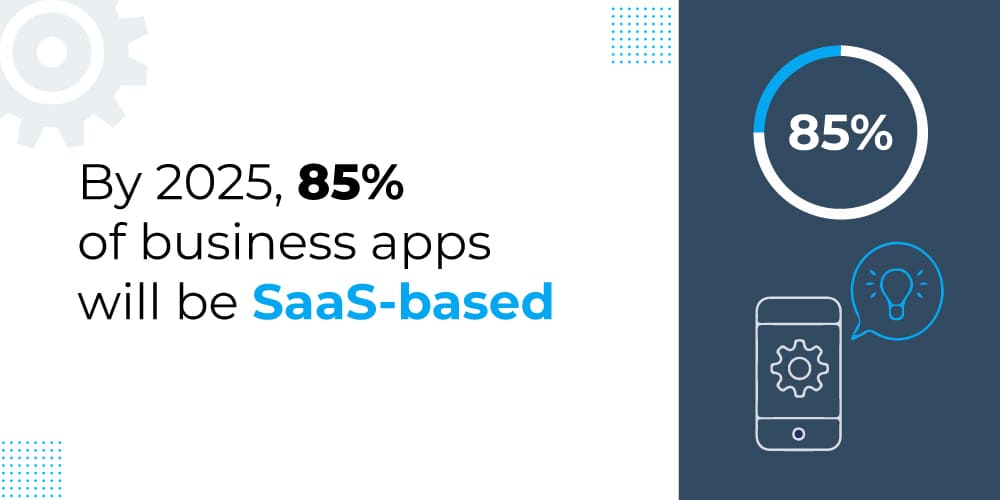 Suppose we bring the broad umbrella of SaaS offerings to India alone. It will be a $10 billion revenue industry for the country. While also having an 8% global market share as per Forbes report by 2025. The change is happening because the world of IT is constantly transforming. And SaaS providers are not just selling but assisting the buying process today. With a shift to the software base over the cloud, things look more manageable than ever.
In our endeavor to understand why we need SaaS solutions, we stumbled upon a few essential facets shaping this 'Why.' Here's an overview of the same.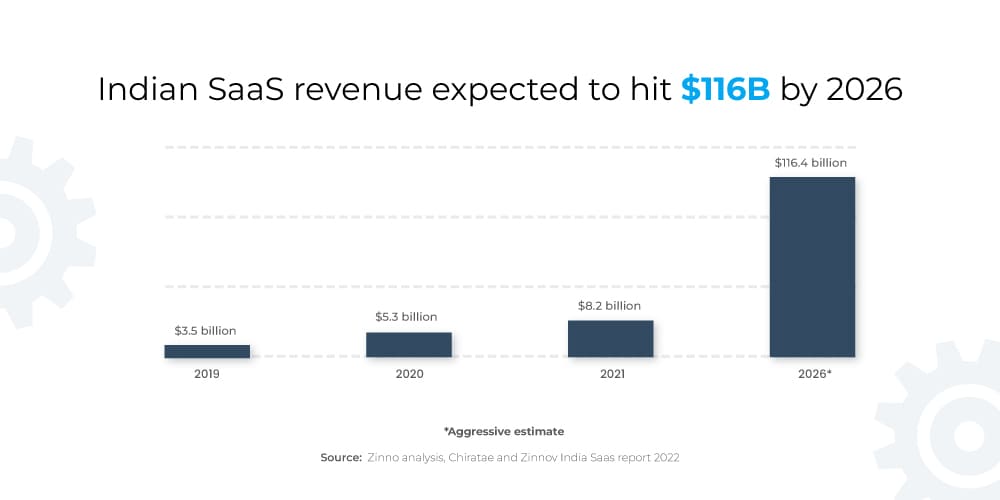 The present situation of SaaS today
The reasons why you need SaaS now

SaaS using AI and ML
SaaS in the WFH economy

How SaaS sustains remote working requirements

Micro-SaaS on the rise

What is Micro SaaS?
The benefits of Micro-SaaS/ Vertical SaaS
The present situation of SaaS today
The industry, as we have seen, is growing manifold. And it is not going to see a halt soon. The reason is the low barrier to enter into the field. And since many new companies are getting into this pool. A lot of management tools are sprouting. From CRM (Customer Relationship Management)to no-code solutions, the resulting problem today is not a lack of tools or solutions for SaaS but the resulting chaos. Because there are too many options. What not to choose is the bigger problem now.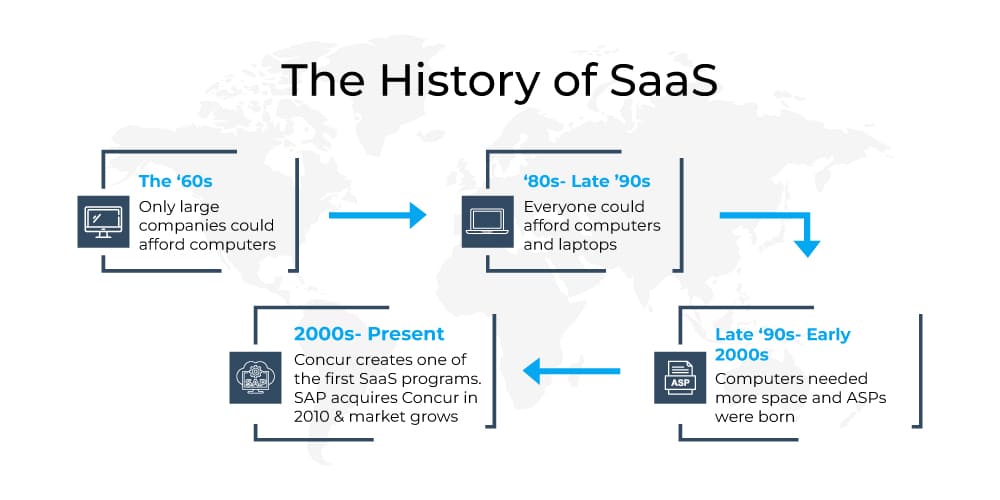 But then, how to go about this chaos of the present time? The three vitals will help you:

Understand
Analyze
Consolidate
Your company's full software stack needs.
Once you do this, you can only think of managing all business cloud software in one place. And that's the central idea to emerge from this chaos. Everything at one place. Providing the ease and simplicity of navigation to win over the decision paralysis caused by too many options.
Also read: Beginners guide to understanding SaaS.
The reasons why you need SaaS now
The need for SaaS is felt today. And the biggest reason for this is its ability to provide a rich cross-selling opportunity and a strong possibility of recurring revenue. But that's not it. With changing times, it is one such domain better suited to adaption. Here's looking at why
SaaS using AI and ML
AI or Artificial Intelligence and ML or Machine Learning are changing the work landscape today. And before they take over aspects, we can no longer exert control over. SaaS is using it at crucial junctures.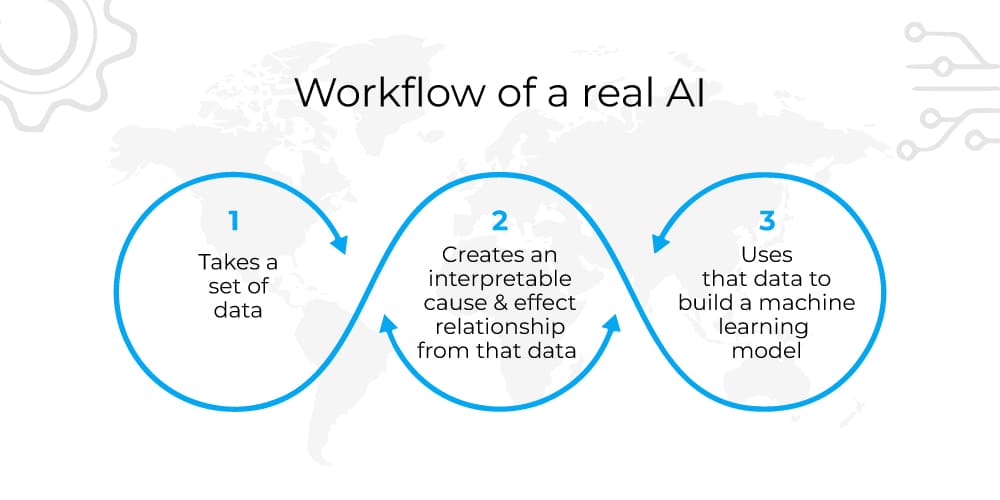 Machine Learning is a type of Artificial Intelligence that lets computers be programmed without the essentiality of code or programming. With this, enterprises gain better functionality, availability, and flexibility and are usually much more cost-effective. So what it is doing is providing the software on the cloud and letting its maintenance rest with users and providers with 0 human interference.
And since mechanized learning and good data devices are improving, AI and ML are becoming integral parts of the SaaS growth ecosystem.
When combined with AI, SaaS will aid businesses in the following:
Better coordination of human resources
More significant value generation from data
Improved security
Streamlined and personalized services
With a major contribution in managing and streamlining the big data.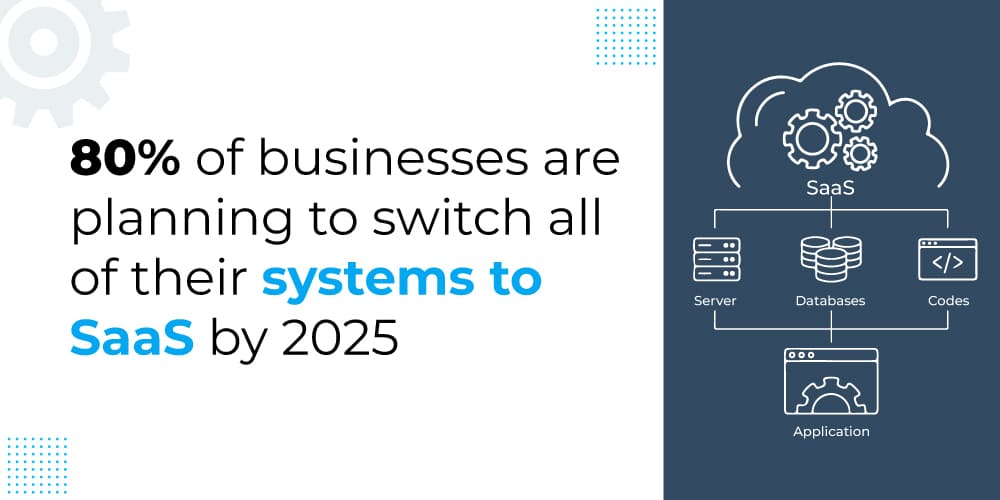 While Machine Learning is getting well incorporated into the CRM (Customer Management Sector) sector of SaaS. As it helps in reading user behaviors and helps in personalization. An important aspect that it now gives for improved clientele experience.
So, in short, SaaS is turning AI and ML into its domain by extracting the following usage:
Cloud security with AI
AI managing the code releases with its checks.
Product personalization and user prediction analysis with ML
Automation for redundant tasks (e.g. Chatbots) -Scaling human expertise for solving bottleneck problems
Helping in effective lead generation
SaaS in the WFH economy
We have all been subjected to the idea of WFH or hybrid working post the pandemic knocked on our doors. But only a few could cope with the lockdown industrially. Among those who survived the blow or have adopted this theory, one was SaaS. It minuses the hassle of on-premise software license since everything is on the cloud. Better connectivity and anytime and anywhere accessibility solves the significant concerns of interactivity. A feet achieved with the SaaS-enabled zoom and google meet applications.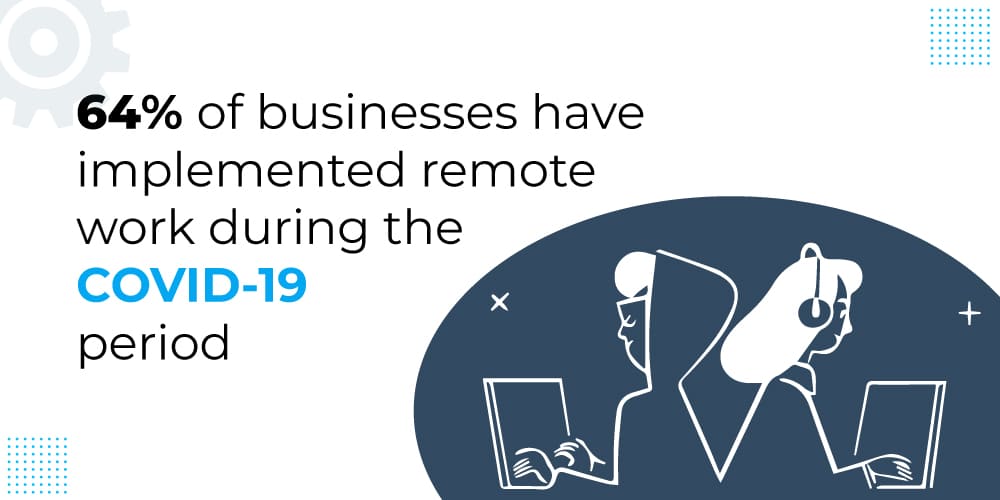 Besides, it benefits both the employee and the employer
Let's see how
Employees:
SaaS applications are compatible with many varied devices. So remote working with a good internet is all that's needed.
SaaS systems are easy to integrate and learn,
Enable communication and collaboration within teams.
Support task management by cutting down on extra meetings
Manual operations are reduced, which gives more time to learn and innovate
Employers:
Employing SaaS is very cost-effective.
Since everything gets remotely managed, there are no worries about rental and utility expenses.
Helps in checking employee productivity
They can be easily integrated into the present systems.
-Privacy, data security, automatic updates, and security maintenance all come along
Since the transition to cloud computing, digital fronts are now becoming professional backbones. It will ensure its place is high and above.
How SaaS sustains remote working requirements
Besides this, it provides the infrastructure to maintain remote working. Say,
Collaboration software with video and communication conferencing tools,
Productivity management software,
Sales support for CRMs management services and digital conversation intelligence enabled by AI.
So yes, as a model, it is most effective for enhancing or starting setups in the remote economy that is now becoming a thing.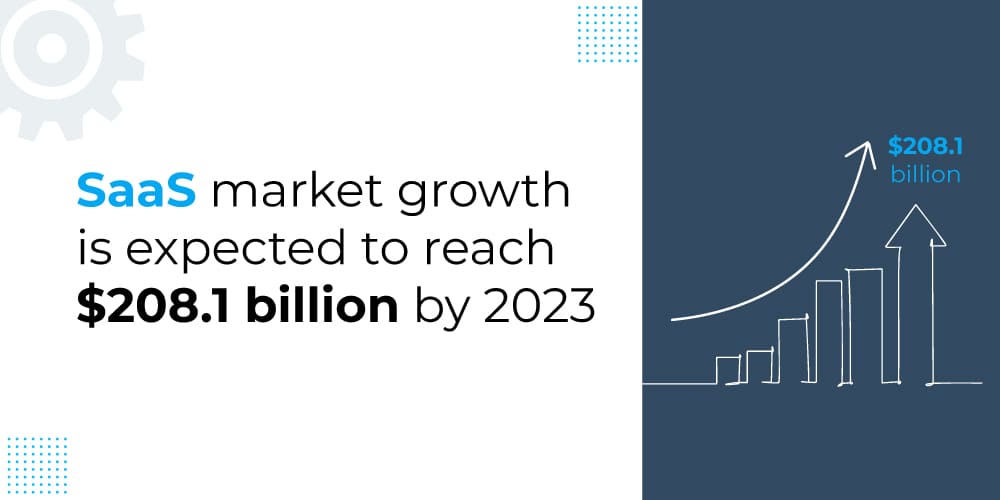 Micro-Saas on the rise
This is happening because it is giving the business an edge in terms of:
Low-costing,
Small user base,
Targeted niche,
Low profits
Needs a handful of people.
Decision-making is faster due to less bureaucracy.
Revenue generation happens without funding Freelancers and individuals.
What is micro SaaS?
Micro SaaS addresses particular needs. Where the focus lies on a niche market and provision happens with minimal resources to solve a problem. Say, under an e-commerce market, micro-saas can focus on a particular e-commerce store. To simplify further, it is a business that targets a niche market, is run by a small group with minimal costs, and has an exclusive focus with a devoted user base and no external funding.
People today are exploring this segment to feel more control over their business.
Benefits of Micro-SaaS/ Vertical SaaS
Micro-SaaS, as mentioned previously, gives more autonomy to businesses in catering to their clients. A list of benefits is therefore mentioned here.
The number of required resources for running the business is fairly very low.
Easy to support business, thanks to less functionality.
Direct communication with the customers is a possibility.
Direct feedback and appreciation come to you.
It's not location-bound. You can travel around the world and still pull off the work.
It is this ease and control that is making people go for micro-saas. This is resulting in the rise.
So you see, the junctures we have been discussing make it a need today and no more a want. Be it remote working, the growth of micro saas, or the infusion of AI and ML. One thing that stands clear is, as an industry, it is adept at moving forward with the changing times. It's on us to recognize and use this because it is present at every step and every place.
Concluding
With this, we have halted our discussion on this subject for now. But the reasons or places we have touched upon extend the scope of understanding the need for SaaS. Our intention with this section was to share the growing areas. And thus highlight the need.
If you have any suggestions about the subject or questions, please feel free to contact us. We are here to address that and take this a step further for improvement. Because as we said, the opportunities to explore are not limited but only sprouting. And besides this, we are always here to connect.