How to ace your career as a process manager today?
At the time when we are here in this blog post, LinkedIn has 11000+ listed process manager jobs on their platform. For India alone! This definitely looks like an indicator to take charge of your managerial career. And seek the possibilities in the industry which needs process management.
Your management degrees can be out to a lot of use for this profile. Also if you are someone who loves to set or abide by the process. This one can be for you.

Here's all that we are addressing today:
Who is a process manager?
A process manager is a responsible head who manages the business processes efficiently. And also manages better execution and evaluation of processes that guide productivity.
They undertake the duties of,
Quality checks on processes
Identification of inconsistency if any
Coordination with the entire team for streamlining projects
Making amendments/ changes in the workflow
Share and manage the progress of the assigned project
Creates a vision for the achievement of the goal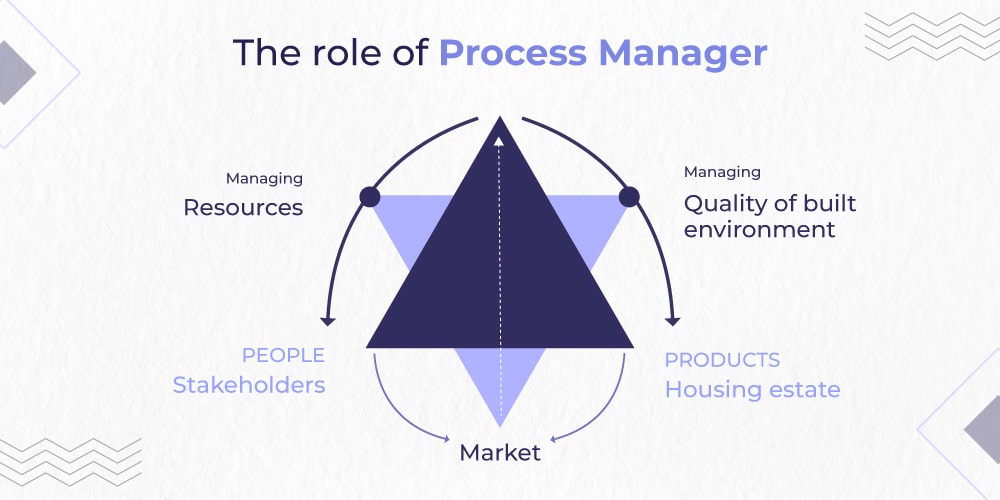 How is a process manager different from a project manager
Did your search result pop up with the project manager? While searching for a process manager? No? Well happened here! And I was baffled by the result. That's the very reason I thought I should bring to you the basic difference in both managerial positions.
We have seen who a process manager is. Now it's time we differentiate between the two job roles.
| | |
| --- | --- |
| Process Manager role | Project Manager role |
| Undertakes duties with several goals | Undertakes duties to fulfill a single goal |
| Manages the process for a longer time duration | The project being handled is time-bound |
| Is continuous | Has a closure |
| Integrated efforts ensured with proper systems | To have integrated efforts systems have to be created |
| All the work variables are known | Work variables are less definite |
| Ensures synchrony of workflow within the organization | Ensures synchrony of workflow beyond the organizational limits |
| Order determines the next set of events | Activity determines the next set of events |
| Gets repetitive | Evolves over time |
| The people involved are homogenous (within) | The people involved are heterogeneous (outside and within) |
| The process is a flow | The process is a network |

–Pros and Cons of being a process manager
Every job you undertake today comes with its set of pros and cons. Although the list is not elaborate but just to prepare you if you are gearing up.
Pros:
The average base pay is good.
Better communication is in place due to the role.
A number of available jobs and their differentiations.
The job role cannot be fully automated, thus pressing on the pivotal nature.
–Cons:
Work hours can get long (but not always).
Managing others while under a deadline can get stressful.
Limited processes can get cumbersome.
What central role does a process manager play in the organization?
So far clear with the definition and the difference. This one here tries to mention the process manager job description. That formulates their key role in the organization.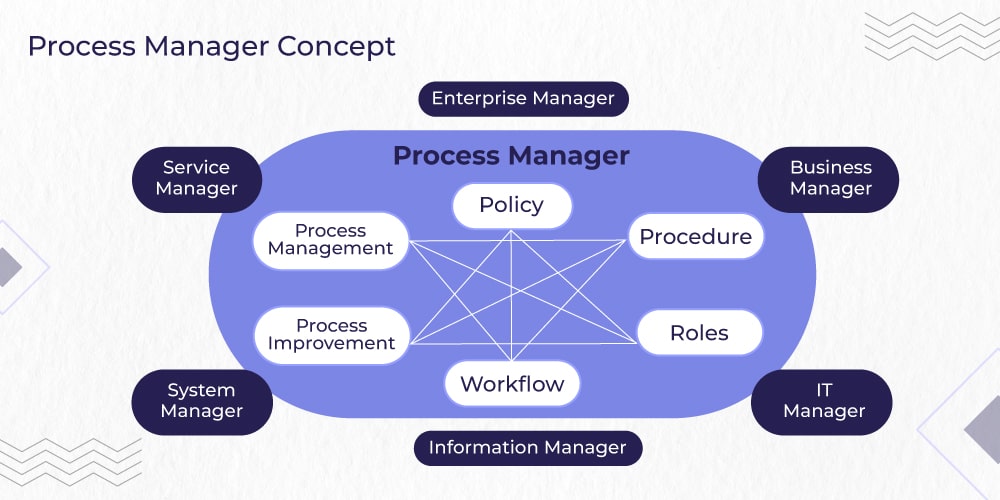 A process manager is required to undertake the following on a day-to-day basis:
Evaluation of existing business process.
Jotting down the areas of improvement in the process.
Building a strategy for improvement.
Conveying the strategy to the internal team and ensuring its right implementation.
Monitoring and analyzing the implemented process.
Providing guidance to all those who are involved in that particular process.
Undertaking analyzing duties for productivity, time management, and quality.
Preparing evaluation reports and feedback.
Making necessary revisions over time.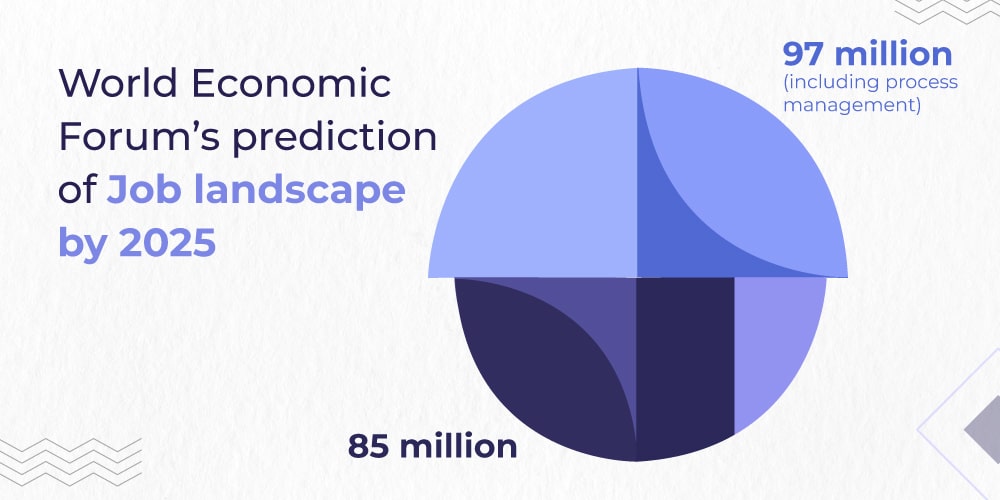 Furthermore, a process manager acts as the wheels of the conveyor. On which the entire organizational unit rests.

Your next Opportunity
Might be here!
What skills to work on as a process manager?
Getting into any division is not that easy. Possessing the right set of skills always paves the way.
Hence we bring you absolute must-have skills to secure yourself in the race.
Since you are responsible for a chain of processes. Holding the reins of Mentorship is necessary.
Your abilities for decision-making and problem-solving are central to your job role. Mastering these skills is therefore important.
Industry Awareness is where a lot of people lack. Knowing this can help you step up the ladder.
Interpersonal communication is where the core of your job depends. Getting a good command over it will help you ace.
Delegation is necessary for today's fast-paced working atmosphere. Dividing and distribution of work is a skill that will save your pace and workflow.
Strategic thinking cannot be amiss for this profile. The more you value this attribute, the more you learn. After all, R&D is a part of your profile.
Eye for continuous improvement since you are required to be vigilant for processes.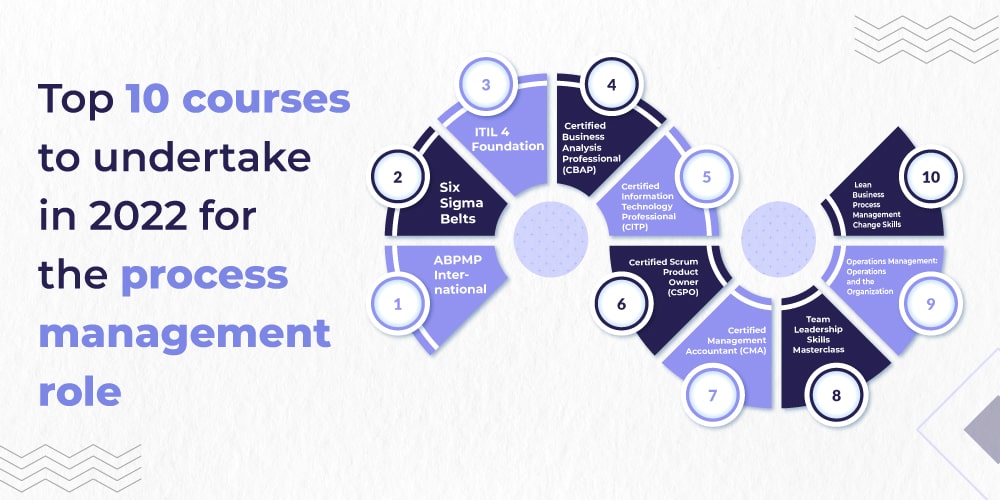 Qualities of a process manager
These can be a few words here. But when they reflect on your core competency, things look good for you in the organization.
Determination- To be up and about with process implementation.
Visionary- Sees the bigger picture.
Organization- Ensures better workflow in the team.
Self-motivation- Leads and performs with vigor.
Perseverance- To try and win over tough situations.
Also read: Non-tech jobs in IT today!
Components of process management
The role of a process manager has many components. That makes the management process. And includes:
Dynamic process management-
Where processes get scrutinized and reformed as per the needs.
Agile process management-
This keeps the process in an effective and efficient motion.
Social business process management-
Where own social communication channels among employees are present for fostering a healthy and connected channel.
How can you add value as a process manager?
But sticking to the forms and structure doesn't help all the time. This is where your self-intervention or introspection comes into play.
To add value as a process manager you need to rethink and act on:
Eliminating activities that may have become redundant–
Not every process that you undertake bears the fruits consistently. Over time it becomes crucial to revise them. Because
They might become baseless after a point,
The routine won't add value to the process,
It will consume your time and leave you clueless.
Question your activities. With a resonating "why"-
Why are you doing that? What's the reason your team following that?
Why is that process still running and worked upon?
It is questions like these that make all the difference in your process management journey. And hence asking them will add value to your efforts.
Trends in process management to look forward to
Any domain you take today goes through tremendous changes. With the passing of time and the industry landscape, you got to hop into trends. That now looks like this:
Taking up technological advancements to ensure process smoothness.
More involvement in routine operations.
Humanized process in view to give room to innovation.
Acting as a bridge between people, technology, and places.
More emphasis on customer effect score. That is, how internal processes are affecting the output.
Evaluate the ROI of the process
Once you are aware of what to do and how to do it. It becomes important to evaluate the ROI of your working process. Only then can you set and reform your next set of objectives. In simple terms, it can be a qualitative evaluation of profit gained over investment.
Now how are you playing a central role in this? Your levied process helps in
Cost cutting with the efficient process of work.
In a highly regulated market, your compliance efforts are being met.
Significant improvement experienced by the organization due to optimized process.
You may not be a direct contributor, but your work makes the collective goal achievable.
Parting Words
The process management workflow can get challenging. But if your core lies in maintaining and managing. Then nothing like being a process manager, because the industry wants you. And down the line in the upcoming decade, it is one of the fields to experience an upward growth curve.
Whether you put classical, modern, or behavioral theory at work. Your output is the most important precursor for organizational growth and well-being. So put yourself out there if process management attracts you.
Moreover, we are always here to help. Connect with us for your queries or doubts. We will help you resolve them.